School Incentives & Rewards Don't Have to Be Junk Food or Cheap Toys
School incentives for kids don't have to be junk food or cheap toys. To be frank, we should be teaching and modeling to students that a job well done is its own reward.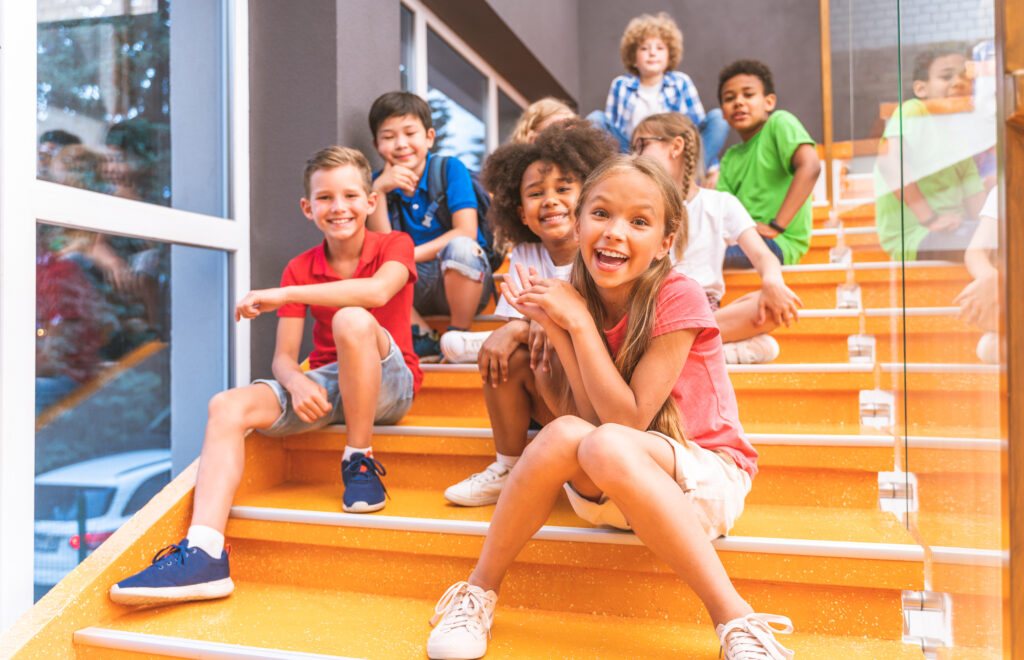 But we get it – bribery works. And sometimes it's more fun if the group is working toward a common goal. So today we're sharing some school incentives that aren't junk food or cheap toys.
Is anyone else tired of junk food and dinky toys being used as incentives for students?
It's one thing for fast food joints to use junk toys to push junk food on our kids, but it's another thing for school systems to use them as rewards.
What do such rewards tell our kids?
That getting to eat candy is aligned with being good? No wonder we have an obesity problem in America! There are healthier alternatives for student incentives that taste delicious and can be educational and fun.
If you want your child's school to revamp its reward system, brainstorm with other parents and get the PTA involved at your next fundraising meeting. And if you need ideas for sustainable ways to raise money for your child's school, check out these Eco-Friendly Fundraising Ideas for Schools.
Here are ideas for alternate incentives for younger and older children to get you started.
School Incentives & Rewards for Younger Children:
Special seating: Sit beside a friend in class for the day
Special guest for the class: Our Montessori school hosted a John Muir impersonator who shared stories of his walks, his learnings about nature, and his adventures in the mountains.
Chat break: For one day only, the student chooses a time for up to five minutes for the class to have a chat break
Special Helper: Student is the teacher's special helper for the day
Student chooses story for story time
Recess toys, such as a hula hoop or jump rope
Family night kit: Create a gift basket with puzzles, games, or movie and organic popcorn
Books: Age and family appropriate book chosen from a pre-approved list
Special themed coloring book and crayons
Sketchbook to encourage free expression through drawing and writing
Adopt an Animal: Let the student (or class) choose an animal to adopt with the World Wildlife Fund's program. If it's for the whole class, choose the option where you get the stuffed animal (with a card about its habitat) and make it the class mascot.
Superhero t-shirts: Student gets a Batman or Wonder Woman t-shirt
Sleeping bag: a new sleeping bag to encourage sleepovers or camping trips
Puzzles: Pick a variety of puzzles set in different cities or with pictures of animals
Blanket fort starter kit: Student receives a large blanket, a flashlight and other fort-building supplies to build a DIY fort
School Incentives & Rewards for Older Children:
Journal or sketchbook: The blank pages encourage free expression
Eco-friendly lunch bags or containers
A local writer or artist comes in to conduct a creativity workshop
Two movie tickets to a parent-approved film in theaters
Sunglasses: Choose various styles for different face shapes in casual and bold colors
Flower or herbs in a pot, such as basil, which grows well indoors and outdoors
Students get to plant a school garden to grow veggies or to attract butterflies
Age-appropriate but fun book in a genre of choice
Coloring books that are age appropriate, with colored pencils: Choose a Celtic or Zen pattern, for example
One guitar (or other musical instrument) lesson voucher for the student to meet with a professional for a free lesson
Students plan a potluck: They make items at home and bring them into class for a picnic. Encourage the kids to pick healthy recipes to try.
Age-appropriate science kit: Build a solar-powered dinosaur that walks
Incentives should measure the amount of effort and enthusiasm placed into the students' hard work. Interactive, educational and silly challenges, and fun social activities are extremely useful ways to encourage students to succeed.Save