5 Free Mindful Thanksgiving Coloring Pages for Kids
Enjoy these fun and free mindful Thanksgiving coloring pages with your little ones this holiday season.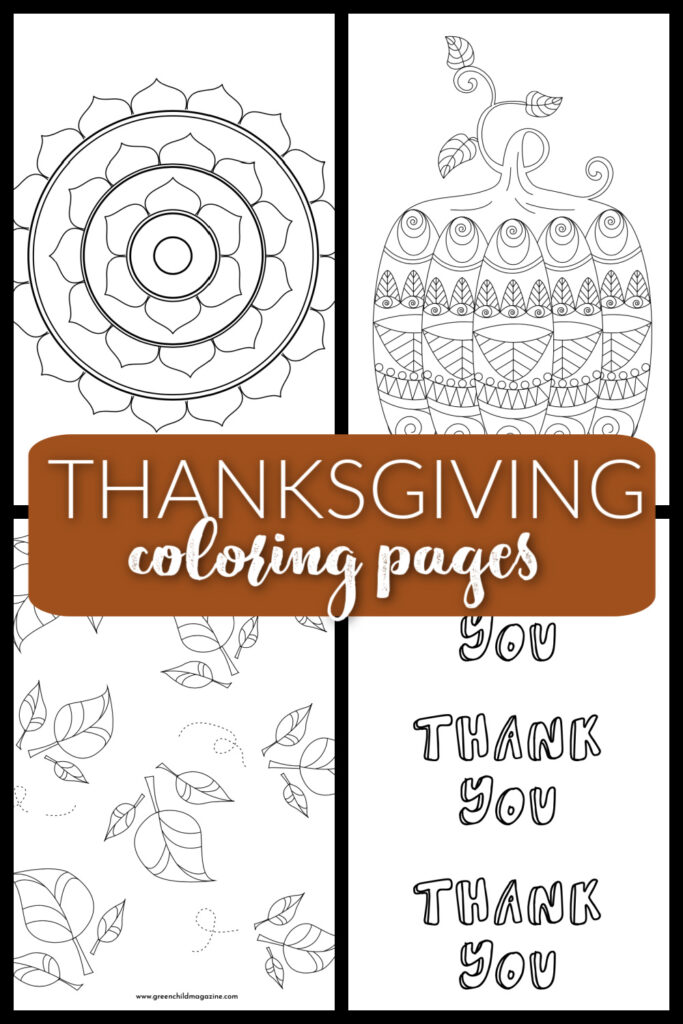 These free coloring printables make a great mindfulness companion to our guided meditation scripts for kids. Coloring is also a relaxing activity that can help keep kids calm and content.
THANKSGIVING COLORING FOR KIDS
If you're looking for a creative way to relieve a little of your own holiday anxiety, try these gorgeous autumn garden coloring pages for adults.
This free printable PDF pack includes 5 Thanksgiving coloring pages for kids – including elements that are just right for the season: pumpkins, flowers, leaves, and mandalas. Some designs are circular, others are free form in style.
Autumn is a naturally colorful season, so grab those rich reds, greens, and golds and get creative! Each coloring sheet fits 8.5 x 11 paper.
Here's a fun idea for the Thank You pages, your child can color them and write why they're grateful for someone, cut them apart, and give to different people in their life.
Click here to download your free printable Thanksgiving coloring pages for kids.
The link will open as a PDF with 5 coloring pages. Print them all, or let your child choose their favorites.
Can't print now? Pin this post and come back later.
These Thanksgiving coloring pages are available for your personal, non-commercial use. Mass-production of these coloring pages is not permitted, even for non-profit purposes. Likewise, mass-redistribution of these digital files is also not permitted. If you want to let people know about these freebies, you are welcome to share a link to this page. Pinning is acceptable as long as the pin links back to this page.
Find other fun fall and Thanksgiving activities for kids:
Holiday Baking Fun with Little Ones
Enchanted Fall Forest Guided Meditation Script
COLORING BUILDS YOUR CHILD'S MINDFULNESS SKILLS
We are all about celebrating a conscious Thanksgiving. Coloring is a calming way to keep little ones busy while you prep for your holiday gathering.
You can also enjoy these pages by spending some quiet time coloring alongside your child. Coloring boosts mindfulness by relaxing the fear center of your brain. It induces a similar brain state as meditating by reducing the thoughts of a restless mind. (source)
The mandala style options of these Thanksgiving coloring pages for kids make the perfect calming and bonding tool.