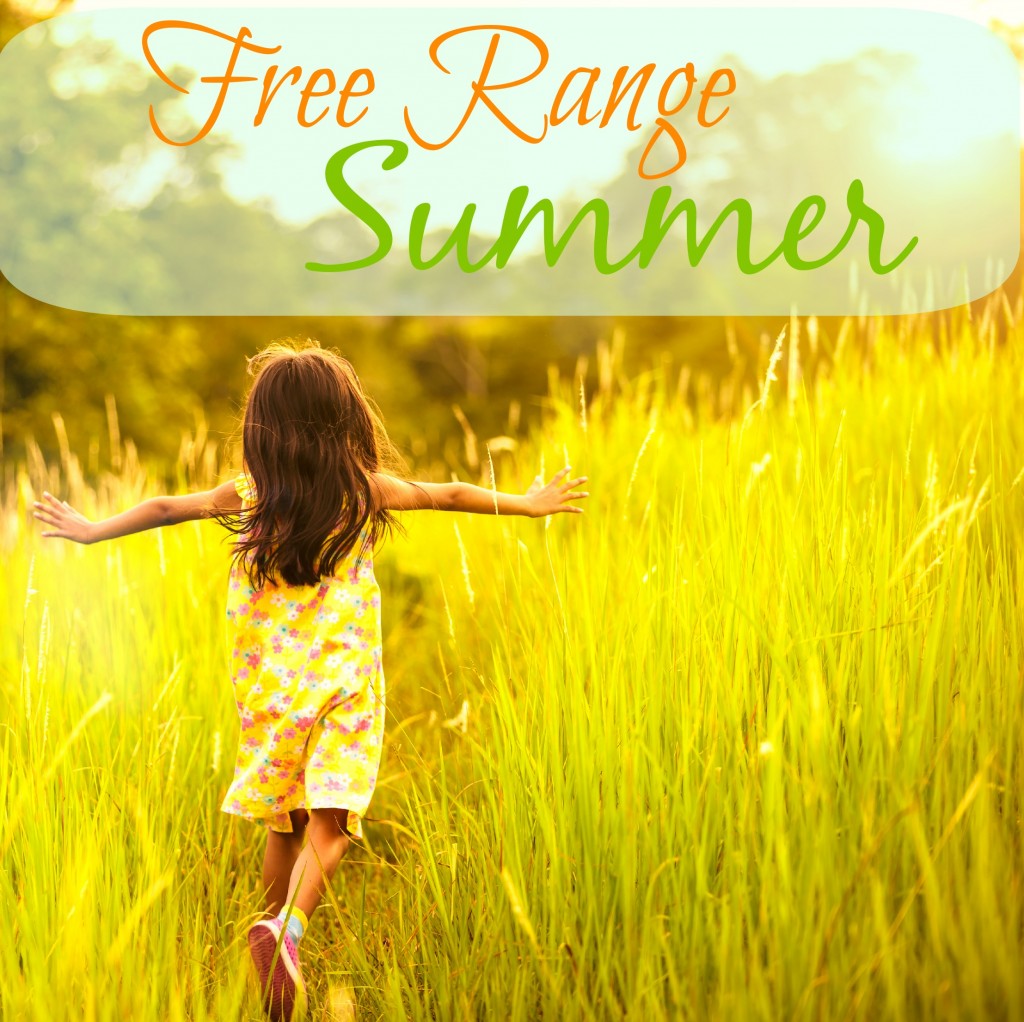 Chickens aren't the only ones who deserve to roam in the grass and breathe in the fresh air.
Kids are naturals when it comes to free play, but it's always helpful to have a few ideas up your sleeve to combat the inevitable "I'm bored" whine. This summer, try a few of these tips to get your brood off the couch and into the great outdoors.
Make it daily
Weather permitting, every day that you don't have things planned already, make it a point to get your children outside (extra points for playing along with them). Not only will it provide exercise and entertainment, studies prove that it decreases rates of depression. And, besides, isn't there something intangibly wonderful about laying down at the end of the day after filling your lungs with fresh air?
Eat outside
Have lunch at your picnic table or patio set, or head out for a picnic or barbecue. As they say, an object in motion stays in motion. In this case, a body outside stays outside. After you eat, play some tag and watch the afternoon fly by!
Grow a garden
Aside from the health benefits of eating the fruits of your labor, growing a garden is a fun way for kids to learn about the world around them and the importance of taking care of it. The daily upkeep also gives a great excuse to get the family outside each day.
Try a DIY at-home camp
If you'd rather have some guidance or structure in the outside play arena, then this one's for you. The At-Home Summer Nature Camp eCurriculum provides 8 weeks of lessons, recipes, media connections, and, of course, indoor and outdoor activities covering various themes. It's literally a nature camp at home, but admittedly far cheaper.
Change your scenery
Some kids can run around their own backyard for days on end without a complaint. Others find themselves growing bored. Either way, it's always fun to mix it up by taking a mini-trip to discover a national park or campground, or any other green place you've always wanted to visit.
Provide the tools
You know whether your child can stay outside with his or her imagination all day long or if he/she may need a little guidance to enjoy the outdoors. If they're in the latter group, be sure to offer simple toys (rather than complex games) and other items to encourage imaginative play. A durable magnifying glass for searching out creatures and a ball or jump rope for a thousand and one different uses can help get things moving.
Try out the trails
Be they a far-off hiking trail, a family-friendly bike trail, or a simple walking trail, going "free range" doesn't have to mean romping through the fields like the Ingalls girls (although that's fun, too). Search Trail Link to find a trail near you. And, for an added challenge with the older kids, try geocaching.
Camp in your own backyard
Pitch a tent, grab a book of constellations, and get ready to catch some fireflies. It's sure to make a long-term memory for every member of the family!

Megan McCoy Dellecese is a school librarian and writer, as well as a loving wife and mother. She enjoys blogging about living an imperfectly simple, green life with her family at 
Meg, Acting Out
 and hopes to publish her first children's book this year.

Latest posts by Megan McCoy Dellecese (see all)