A family hike is a wonderful way to spend time together in nature and get some great exercise. If you're nervous about hiking with kids of younger ages, here's how to enjoy a great day without overdoing it.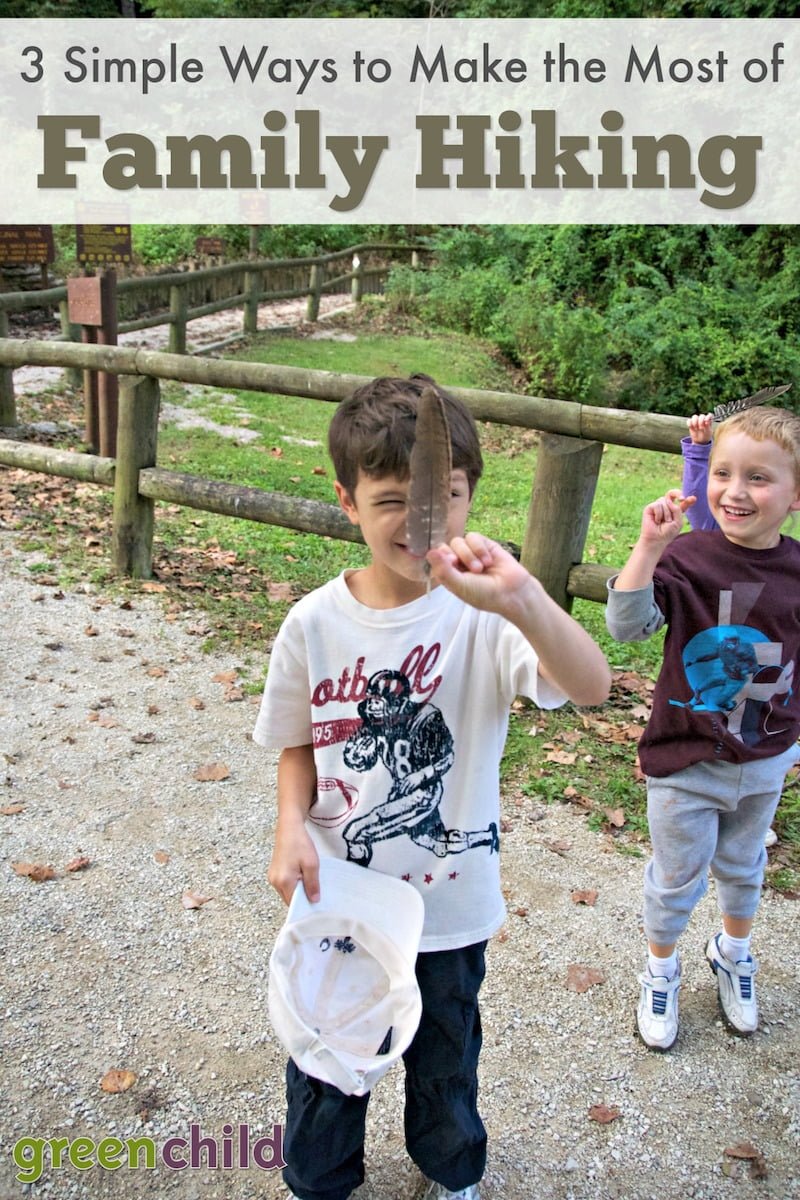 Tips for Hiking With Kids Who Are Still Little
Hiking with kids is the ultimate way to enjoy a free range summer. My niece and nephew are nature nuts. They'd rather be outside than in, even when there's a blizzard. They love to fish, and my nephew has already been hunting with his dad. They are not afraid of getting dirty, touching "fish guts," or the loud noises of a subsistence grouse hunt.
This year, they've finally been ready to go on some day hikes with their aunt, so I'm sharing tips on how to make hiking with little kids fun without overdoing it.
Keep it Short and Sweet
We don't call them "littles" for nothing.  Even the most enthusiastic kid is going to get tired before you will. Build up to the tougher hikes by starting slow, steady, and short. Don't tax kids by beginning with a crazy hilly hike.
If you're unsure where to find the best family hikes in your area, try researching trails on your local parks and recreation website. Looped trails are great for introducing kids to day hikes. You'll likely be close to the end when someone needs the bathroom or has a meltdown.
As your kids age and become more experienced, you can challenge them with longer and steeper hikes. This could not only help build their physical strength but their mental strength. Mental toughness is a great quality to cultivate in kids. It should never replace their sensitivity or empathy, but it can help them grow as a hiker. The greater their mental strength, the more they'll push themselves, positively, toward bigger hikes and more activities.
Make it Educational
For little kids, who are infinitely curious, plan your day hikes around unique and educational experiences. Many looped trails are centered around a natural feature like a pond or a nest of birds. In my city, many of the smaller family trails take hikers to a nature center or around fish ponds.
These are great educational opportunities not only for your kids but for you. For kids who need to know why you're doing something, and let's face it, that's nearly all of them, having a goal in mind is a great way to get them to participate.
Nature and learning go hand-in-hand. Not only does retention increase when given the chance to learn outdoors, there are things that only nature can teach us.
Being in nature really does teach us to slow down and examine the world around us. Stop and smell those wildflowers with your kids. Let them squat down at a pond and watch the fish swim. Cultivating a lifelong love of nature in young people is our best opportunity for growing the next generation to want to protect our resources.
Be Prepared
Never forget the snacks. Most parents and many an aunt and uncle know this. Snacks for little ones are essential on outings. They're essential for us big kids, too. Pack high protein snacks for you and your tiny hiking companions. Some have the classic ingredients like mixed nuts, but others can be made without nuts if you or your kids are allergic to them.
Take plenty of water in a reusable / refillable bottle with you. If you're taking the dog with you, don't forget a collapsible bowl. Be sure to throw any waste in garbage cans or take it with you for proper disposal. Just like camping, your goal for spending any time in nature should include leaving no trace.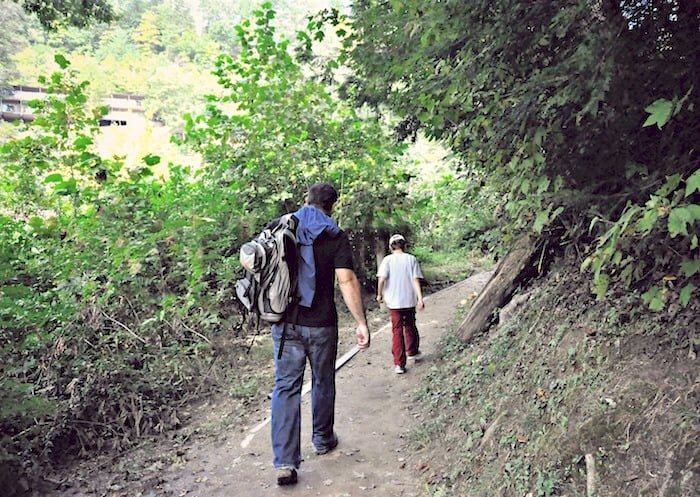 Don't forget a travel version of your natural first aid kit, wipes, and other sanitary supplies. Condition yourself if you're going to be carrying a toddler or infant in a babywearing hiking carrier. Do some hikes without your little ones but wearing the carrier with your own supplies weighing it down; not all day hikers are seasoned backpackers. This will help you get ready for pushing yourself just as you'll be challenging your kids.
So, here's a recap of supplies…
Day hiking with the little ones can be a great experience for all involved. It's a great way to get the whole family outside as well as get some exercise.
Chances are, you're kids are just as ready as you are. Get outside and hike away!

Latest posts by Green Child Magazine
(see all)