How to Create a Wildlife Garden
Research shows one of the most direct routes to caring for the environment as an adult is participating in wild nature activities before the age of 11. Toddlers through teens can help create a wildlife garden for birds and butterflies in their own backyard that not only helps backyard wildlife but offers hours of entertainment and activity for the entire family.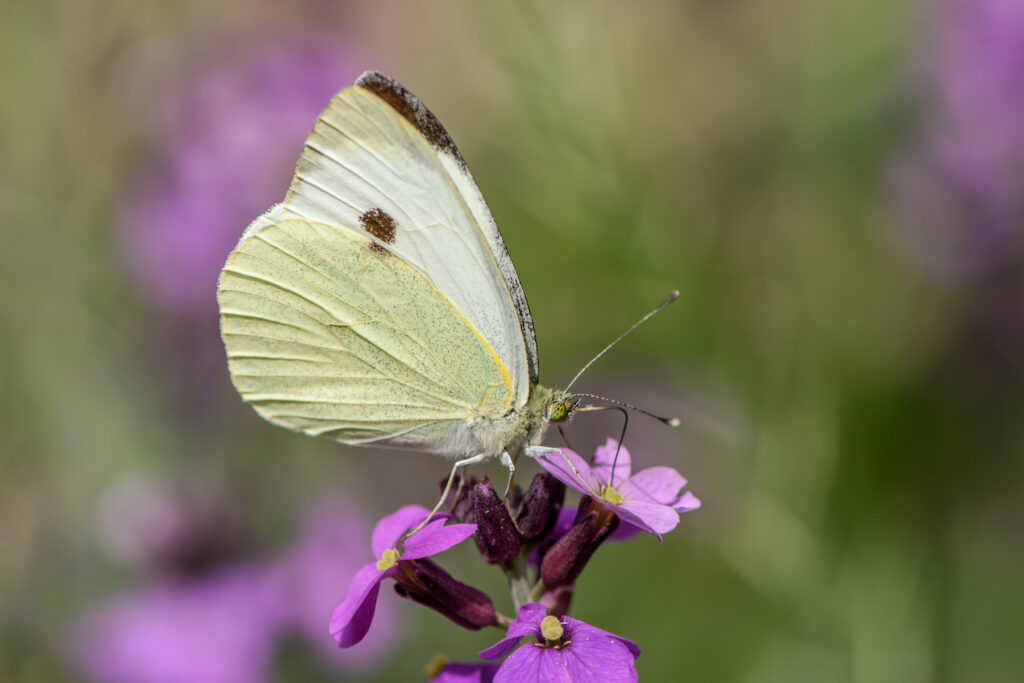 How to create a wildlife habitat
Hold a kid-friendly planning session with your child to discuss what sort of wildlife they want to invite to their garden. Use visuals from websites such as Pinterest, magazines, NWF's online Activity Finder and books for inspiration. Making a list will help them identify what plants to include and whether to locate the garden in sun or shade.
Once your wildlife wish list is determined, spend some time with him or her researching the choices and what their garden will need to grow and thrive!
From monarch butterflies, ladybugs and dragonflies to colorful birds, frogs and salamanders, you and your budding garden designer can create a space that welcomes an exciting group of amazing and beneficial wildlife.
Designate a spot for the wildlife garden
Determine the best spot for your garden based on your selections and designate a small area to start planting. Make sure the space allows your children to dig, plant and explore. Include a little seat for observing wildlife (hint: tree stumps make a great seat).
If space is an issue, think small! Container gardens are great for attracting butterflies, hummingbirds, and other important pollinators. Have fun selecting pots or containers that fit and complement your space. Research native species of plants like milkweed, cone flower, and bee balm that can help attract monarch butterflies, humming birds and more to your window sill, balcony or terrace.
Customize your wildlife garden
Encourage kids to put their personal touch on their wildlife habitat garden with hand decorated bird houses, stepping stones or other critter-friendly artwork for the garden.
Simple DIY projects like toad houses and bird feeders are great for encouraging creativity and learning about the needs of different backyard wildlife. Some kids even decorate their gardens for different holidays.
Plant a birthday garden
Help your little gardener plan a birthday garden and planting party for someone special. Plan ahead to select appropriate plants for the space; mix native plants with kid-friendly varieties like marigolds or zinnias for full sun, or impatiens for partial shade.
Set up table with garden tools and materials to make signs and colorful plant markers. Plan different activities so some guests can dig, while others plant or decorate.
Jump start your new wildlife garden
Help your child pick a few budding or blooming native plants that already contain nectar to quickly attract butterflies, hummingbirds, and other pollinators. This can jump start the garden before seed plantings begin to sprout.
Engage the senses
Plant fragrant, colorful, textured native plants along with herbs. Add grasses for movement and a water feature for light and sound. Kids will love it and wildlife will too, as these elements provide animals with food, cover, and water. Examples include eye-catching sunflowers, fragrant herbs and textured grasses.
Observe, reflect, learn
Provide your child with a magnifying glass and help them draft notes in journals, draw pictures, or take photos in the garden to reinforce what they have learned and enjoyed. Add more wildlife lures such as nest boxes, birdbaths, feeders or brush piles to complement the food and cover that plants provide.
Share or certify your wildlife garden
When your garden is ready, it is eligible to certify as a National Wildlife Federation Certified Wildlife Habitat®. When you're officially certified, share it on social media with the hashtag #gardenforwildlife.
National Wildlife Federation resident naturalist, David Mizejewski, and his pal, Ranger Rick raccoon, believe that one of the best things a parent can cultivate this Spring is a new wildlife gardener. Today, they're sharing their top kid-friendly tips for making your own wildlife garden.
If you're looking for fun ideas for celebrating Earth Day with kids, this is a great one!