Earth Day Coloring Pages to Encourage Kids' Love of Nature
If we want our kids to grow up protecting nature, they have to fall in love with it first. These free printable Earth Day coloring pages make a fun activity for your child while encouraging their love of nature.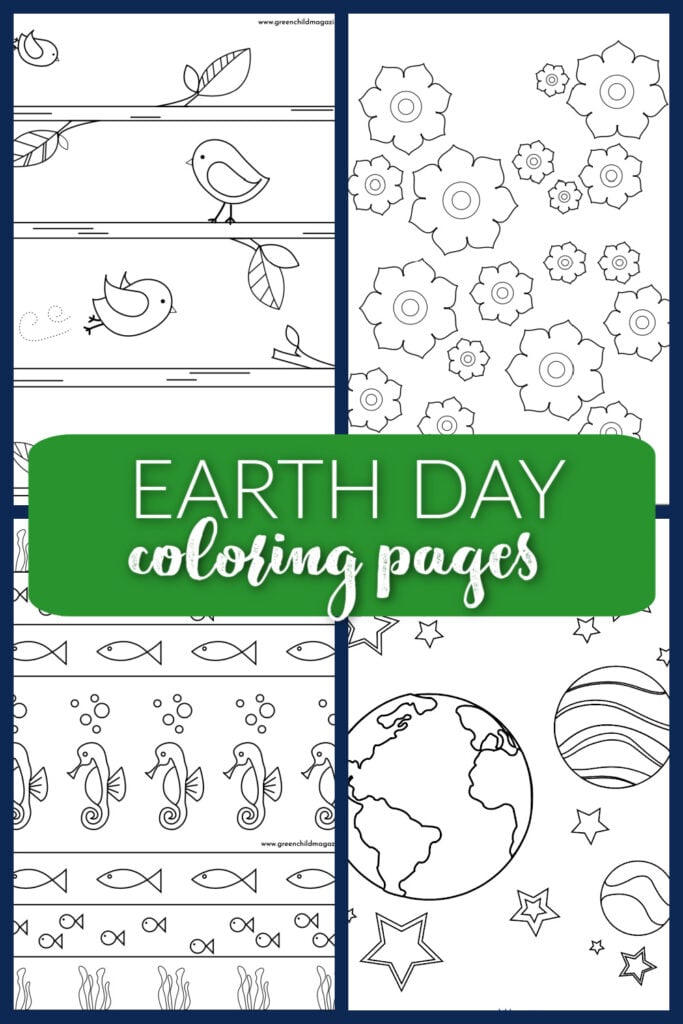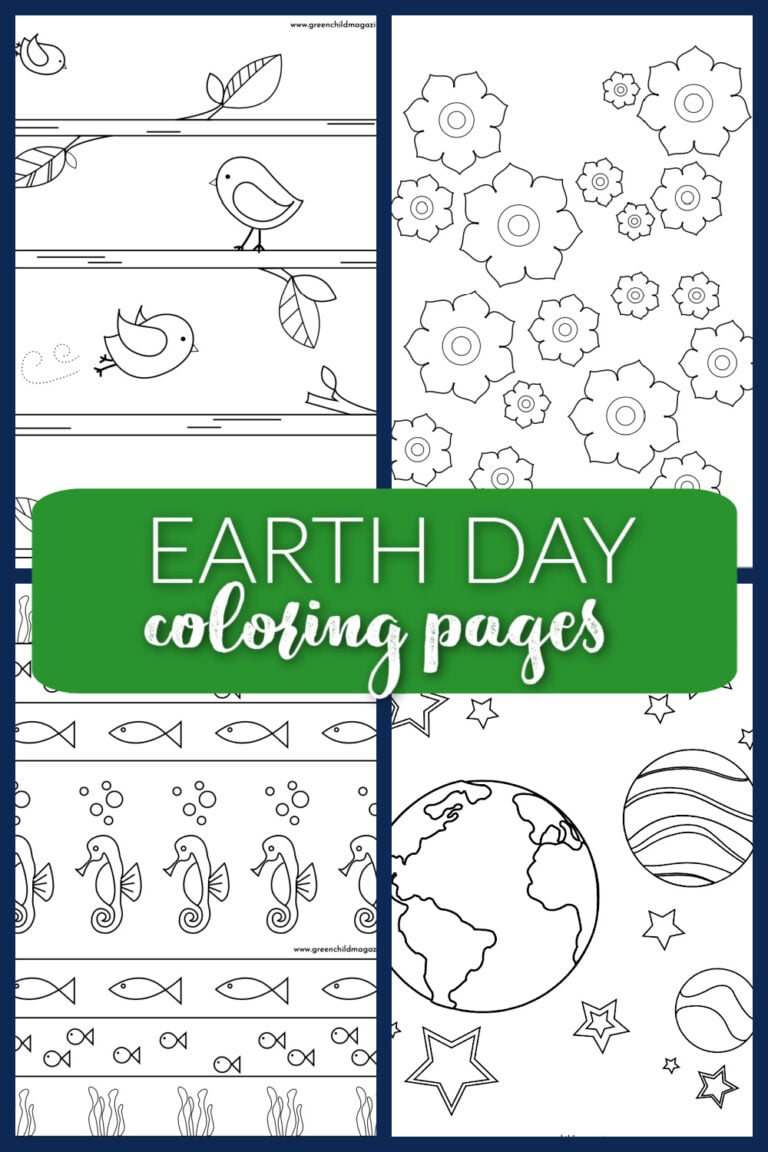 In today's world, many kids are learning more about nature from screens than from experiencing it with all of their senses.
Earth Day is April 22nd. You can print these nature themed free coloring pages to offer kids of all ages a creative and calming activity to enjoy all through Earth Week.
Sure, videos are educational, but (we've said this a hundred times) the way to get your child inspired enough to want to take care of our planet is to get them OUTSIDE where they can fall in love with it.
Color these Earth Day printables OUTSIDE!
When it comes to Earth Day crafts like these, grab the crayons or watercolors and enjoy them outside so your child gets plenty of fresh air and sunshine. If you're a teacher, get your students out of the classroom on this special day.
This free printable PDF pack includes seven Earth Day themed coloring pages for kids – including elements that are just right for the holiday: spring birds, the planets (including our beautiful earth), flowers, and nature mandalas. Some designs are circular or inline, others are free form in style.
Your child will find fun details among these clean and whimsy designs. With so many options, they'll love the simplicity and charm of these nature coloring pages. Plus coloring is a calming activity that boosts creativity and fine motor skills.
Grab those bright greens and blues (or any colors your child loves) and get creative! Each coloring sheet fits 8.5 x 11 paper.
Click here to download your free Earth Day printables.
The link will open as a PDF with 7 coloring pages. Print them all, or let your child choose their favorites.
Can't print now? Pin this post and come back later.
More Ways to Get Kids Outside
Earth Day is all about getting outside and having first-hand experiences with nature.
After 12 years of creating a natural parenting magazine, our team has plenty of stories, tips, and activities to share with you. Here are three super simple (and fun) ways to spend time with your child outside:
Stargazing always piqued our kids' curiosity in science, history, Greek mythology, and even a deeper dive into the Harry Potter books. Here's how to plan the perfect stargazing evening with kids.
Even if you just take a little day camping excursion, "leave no trace" camping teaches your child to always leave nature in the same or better condition than you found it.
In addition to these free Earth Day coloring pages, you can enjoy a nature scavenger hunt, nature walk, or a backyard bug count together. Especially for kids who haven't spent a lot of time outdoors, it's helpful to give them a project or goal to focus on.
Find more nature-friendly inspiration like these 21 Ways to Observe Earth Day Outside.
Or grab one of these Earth Day themed books and read them outside with your child.
These nature coloring pages are available for your personal use. Mass-production of these coloring pages is not permitted, even for non-profit purposes.
Likewise, mass-redistribution of these free simple printable coloring pages is also not permitted. If you want to let people know about these freebies, you are welcome to share a link to this page. Pinning is acceptable as long as the pin links back to this page.
Happy Earth Day! What's your favorite fun way to teach the importance of Earth Day?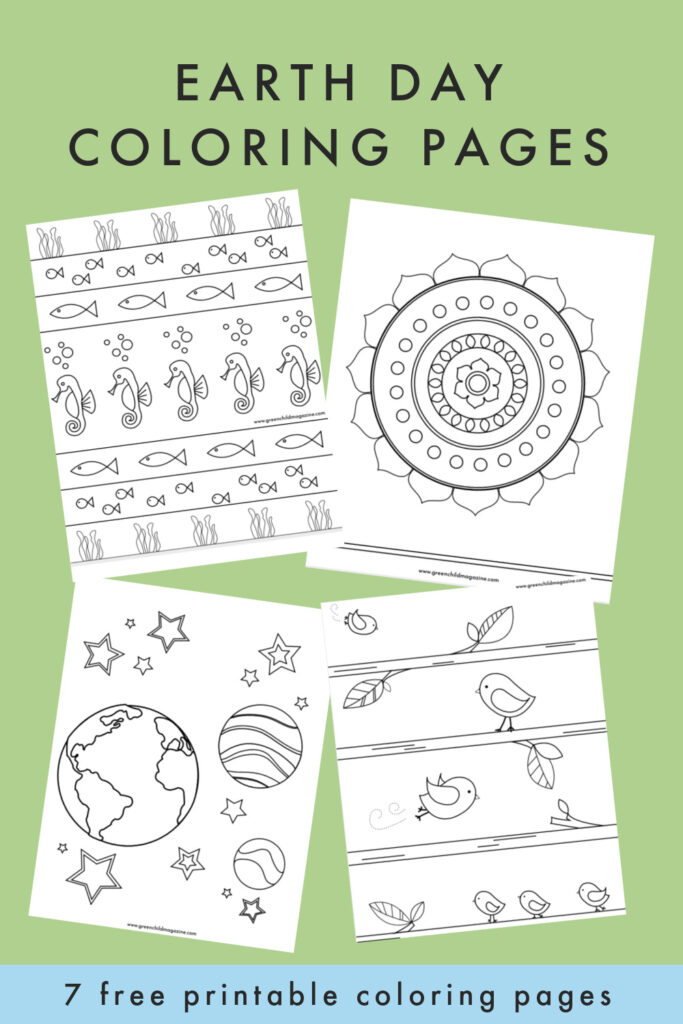 Be as green as possible when you print these. Search for clean paper from the recycling bins to add to your printer to help conserve resources. Enjoy this fun Earth Day activity!