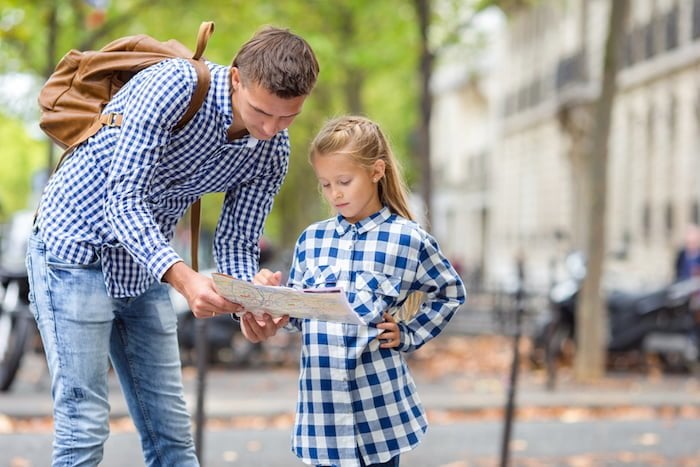 Traveling is a lifestyle. It's sleeping in a train station in a foreign country when your connection is delayed. It's gesturing like a crazed muppet to communicate with the ferry driver that you want off at the next stop. It's getting lost on the subway on the way to the airport. It's ordering a meal that you've never heard of and not sending it back, even when you see the feathers.
Travel is learning to be comfortable with being uncomfortable.
It's a learning curve. Some people are innately more adventurous than others, but really, anyone can become a good traveler. It simply takes time. And it's best to start young.
One of the best things that a parent can offer their kids is to expose them to travel at an early age. We want them to get used to it so that perhaps they'll be less nervous to go out exploring on their own someday. Even if you can't afford to set off around the globe, there are things that parents can do to introduce their kids to the wide world before they go out on their own.
Family Vacations
It may not be easy to travel when kids are young. They have all sorts of needs, and there's a lot of unpredictability in travel. But family vacations are one of the greatest ways to instill kids with a sense of adventure. The rewards far outweigh the challenges. A little vacation prep will help things run smoothly.
In a vacation environment, children can learn about exploration and how to navigate unusual situations from the comfort of the family group. Being with the family makes it safe for them to experience new things.
On a family vacation in a theme park, say, a young child will be more likely to venture across the street to shake hands with a friendly cartoon dog if his family stands nearby and cheers him on. In the mind of the child, if something goes wrong with the meeting at least he can see his family and knows he can run back to them for safety. Who among us doesn't like a home base to return to now and then?
Summer Camp
Summer camp is a formative time for kids around the world. For many children it's the first time they're on their own without parental supervision. It's a time of empowerment and growth. And lots of outdoor adventuring.
Sending your child off to camp for the first time can be hard, but the rewards far outweigh the challenge of letting them go. Not only will they get the opportunity to have some real life experience, you will get practice giving them space to grow into their individual selves.
Some kids will be excited to go to sleepaway camp while others will be hesitant. It is ok to start with a camp that's near enough for you to visit, especially for younger kids. But as they grow older, take into consideration the purpose behind sending them to camp in the first place.
Camp advisor Carey Rivers is an advocate for choosing a sleepaway camp far away from home and shares, "Children learn to solve problems on their own at sleepaway camp, and they learn to ask for help from their fellow campers, counselors, and camp director."
The most important thing is choosing the camp carefully and trusting the director and staff. Some children, especially in Europe, will travel internationally for sleepaway camp. How can a kid like that not develop a healthy sense of adventure?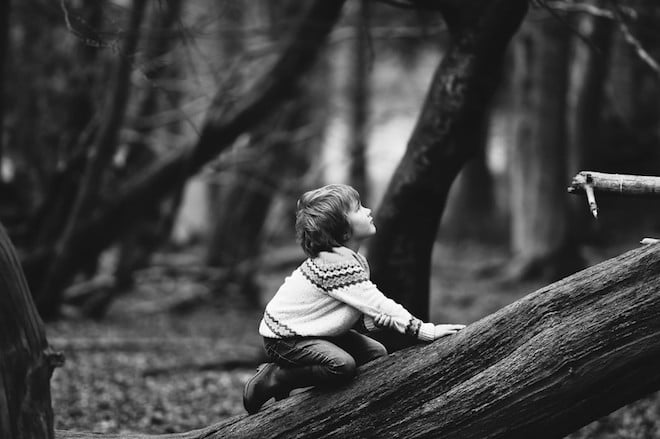 Explore Locally
Even if it's simply not plausible to leave town with the kids, there are still plenty of ways to kindle the exploration flame within them.
Encourage them to be observant, to notice the people and places around them. Set aside an afternoon to explore a part of town they don't know well. Bring a notebook. Make a map for them to follow.
With time and a little creativity, even the familiar can be an adventure.
Brooke Faulkner is a mother of two in Portland, Oregon. She loves adventuring, especially in Asia, and bringing her kids along. Follow her @faulknercreek.
Latest posts by Brooke Faulkner (see all)