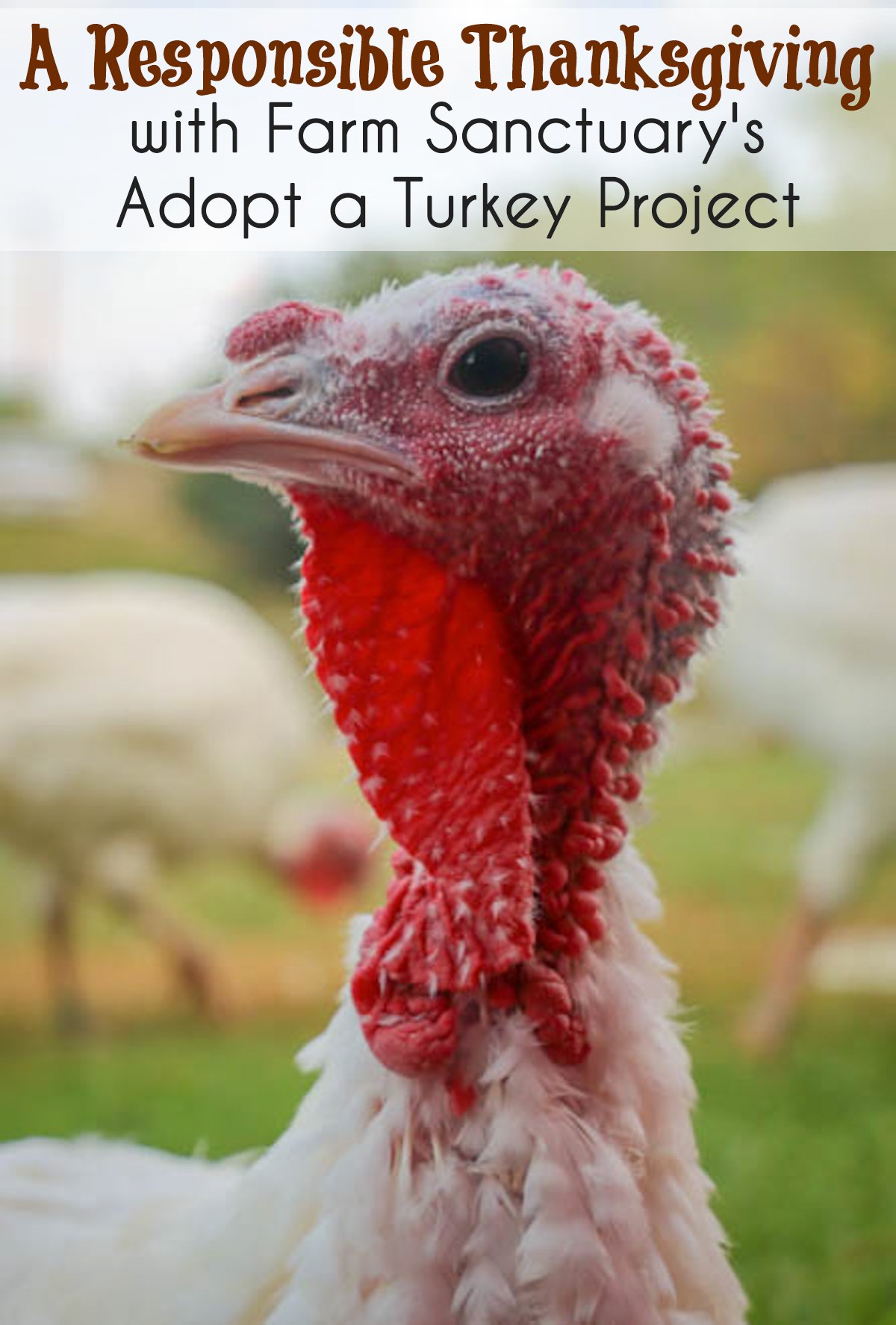 For vegans and vegetarians, the turkey-centric Thanksgiving holiday can be a challenge. It often isn't simply the fact that much of the food is riddled with animal products, leaving nothing but the veggies and rolls to nibble.
The abysmal treatment of the commercially-raised turkey is enough to steal the appetite of the hungriest diner. Even for devout meat-eaters and flexitarians, the guilt is something we often have to shake off before taking part in the meal.
If you know that your family will revolt if you dare not serve meat this holiday season, there are a couple of ways to alleviate your sadness.
First, ensure that you purchase a turkey (or any holiday meat) from a preferably local farmer who adheres to humane raising practices. Visit the farm, if possible, to learn that your turkey has, indeed, lived as good a life as possible. While it's still quite difficult to resolve oneself to the fact that the animal is giving its life for your one meal, knowing that the life it had was one full of love and happiness may help a bit.
In addition to this measure, consider making a donation to Farm Sanctuary, America's leading farm animal protection organization, and its Adopt a Turkey Project. I know you can hear Uncle Billy scoffing at the table right now, but just tell him the story of the sweet ham of a bird, Turpentine, and see if that will shut his gobbler.
Since 1986, Farm Sanctuary's Adopt a Turkey Project has encouraged people to save a turkey at Thanksgiving through sponsorships that help rescue animals and provide care for them at their sanctuaries. This donation also helps to educate and advocate for turkeys and other farm animals everywhere.
This year, Farm Sanctuary is offering two types of sponsorships: their standard adoption and a new memorial adoption, in loving memory of Turpentine. You can sponsor turkeys like Christina, Jackie, Robin, Pamela, or Pepper for $30, or pay homage to Turpentine and the 45 million turkeys who are slaughtered for Thanksgiving annually for a one-time donation of $50. As a turkey sponsor, you will receive a special Adopt a Turkey certificate with a color photo of and fun details about your new fine feathered friend.
Plus, for your animal-loving friends and family, turkey sponsorships make great gifts, so make an even greater impact this holiday season by spreading the love. For a donation of $200, you can sponsor the whole flock and have adoption certificates sent directly to recipients, or hand-deliver at the holidays.
Another way to show you care about the special vegans and vegetarians in your life? Be sure to have plenty of vegan-friendly recipes on your table this Thanksgiving. Who knows; you may discover a new family favorite that even Uncle Billy can't refuse.
To get you started, check out these healthy Thanksgiving recipes

Latest posts by Green Child Magazine
(see all)