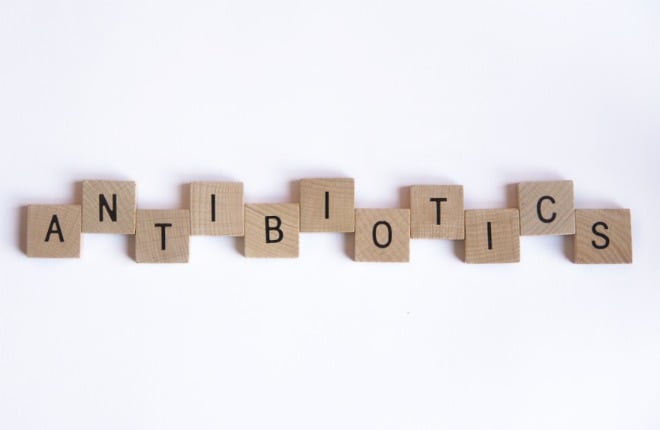 The advent of antibiotics was revolutionary in modern medicine. Infections that once meant probable death could suddenly clear up in a matter of days. As the science evolved, it was also discovered that antibiotics could be given as a preventive treatment, known as prophylaxis. It was a helpful step in preventing the infection in the first place.
Over time, the development of additional antibiotics has meant that they are prescribed and used indiscriminately. From that constant use has emerged the issue of antibiotic resistance.
According to the World Health Organization, "Antimicrobial resistance threatens the effective prevention and treatment of an ever-increasing range of infections caused by bacteria, parasites, viruses and fungi. It is an increasingly serious threat to global public health that requires action across all government sectors and society. Antimicrobial resistance is present in all parts of the world. New resistance mechanisms are emerging and spreading globally."
The growth in resistance has probably been going on for decades, but the creation of new medications kept up with the pace of resistance development. But we've now reached a point where the onslaught of resistant pathogens is more than emerging drugs can handle.
It's from this process that we've seen the development of Methicillin-resistant Staphylococcus aureus – MRSA, for short – that can ravage a patient's body unchecked due to its lack of vulnerability to the most common antibiotics.
Frequent use of antibiotics has also been linked to increased risk of heart disease, cancer, allergies, and digestive issues.
For your family, you should do your part to help it keep from reaching that point. If every family makes a few steps in that direction, progress will be made. Here are some ideas:
Use Antibiotics Only When Necessary
With certain illnesses, you don't need medical intervention. If a decongestant or home remedies do the trick, you may not need your doctor. There's a movement in the medical profession to cut back on prescribing antibiotics. Or if you seek treatment from an naturopathic doctor or Chinese medicine practitioner, they can help you find natural ways of supporting the body back to wellness.
When it comes to antibiotic use, Dr. Josh Axe, DNM, DC, CNS suggests:
Don't take an antibiotic for asthma symptoms, seasonal allergy symptoms, or viral infections like a cold, stomach virus or the flu.
Keep antibiotic use to when it's absolutely necessary and only to treat bacterial infections in order to prevent antibiotic resistance.
Never share antibiotics and don't save antibiotics to use at a later time to take when you're sick again. Always throw away any pills that are left over after your treatment is over.
Follow antibiotic prescription directions very carefully — don't skip doses, double up on doses or stop without finishing the cycle.
Increase Your Probiotics and Prebiotics
Probiotics are important for a healthy gastrointestinal system and to prevent inflammatory gut illnesses, infections caused by yeast and other unfriendly flora, tooth decay and even respiratory infections.Maintaining a thriving colony of probiotic cultures in the colon is important to your overall health, and prebiotics are the key to keeping your good bacteria healthy and happy. Supplements are beneficial, especially if you take antibiotics, but you can also increase your friendly bacteria by upping your intake of the following foods:
Yogurt

– Raw yogurt contains the highest amounts of probiotics, but it may be hard to find. If you use commercial yogurts, look for those containing live and active cultures.
Cultured dairy products – Some options with the highest probiotic concentrations include Kefir, buttermilk and cottage cheese.
Opt for Naturally Occurring "Antibiotics"
As it turns out, Mother Nature has provided foods that can reduce harmful bacteria in the body, lower inflammation, and build up protective bacteria. Oregano oil is an excellent choice because of its antiviral, antiparasitic, and antibacterial properties. The most common dose, according to Dr. Theresa Ramsey, of pure Oil of Oregano is 2-3 drops 3-4 times daily when acute or twice daily for maintenance. Along with the probiotics and prebiotics above, add these foods into your diet:
Ashley Andrews is an entrepreneur and blogger.She now lives in San Diego, CA and is happily self-employed. She enjoys writing about healthy living, personal growth, and entrepreneurship.
Latest posts by Ashley Andrews (see all)