40+ Easy, Eco-Friendly Easter Basket Fillers
Easter is just around the bend, so we're sharing eco-friendly Easter basket fillers you can feel good about and your little ones are sure to enjoy. When we look beyond fake plastic grass and single-use toys, there are plenty of options for a greener, healthier Easter.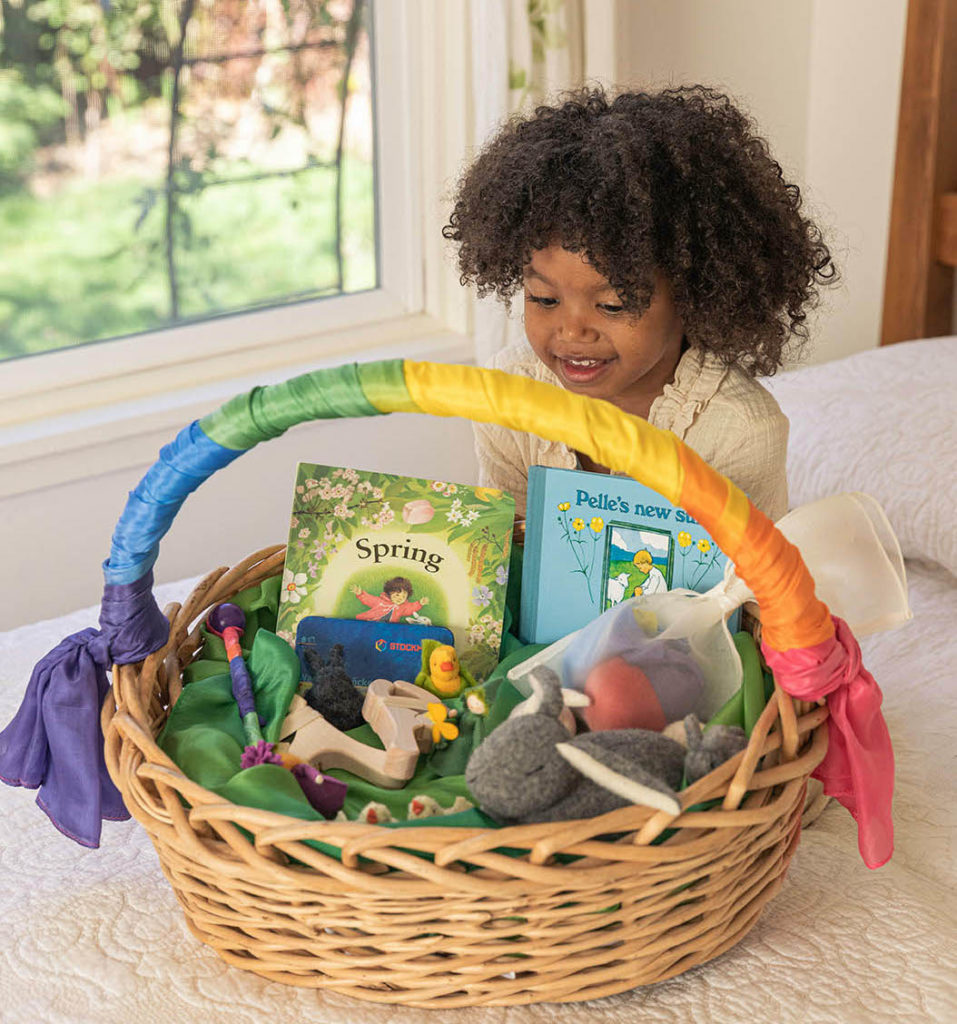 Choose a reusable Easter basket
The greenest option is to use a basket or bucket you already have on hand. If this is your baby's first Easter, and want something to reuse, choose a basket that can grow with your little one like Pottery Barn Kids felted bunny baskets. This could be a tote to store toys or baby items like this one from 3 Sprouts or a traditional basket.
Skip the plastic grass
Ever since seeing a few strands of plastic Easter grass in a real bird's nest one spring, we've been horrified by it. You can buy recycled paper Easter basket grass, but that seems silly when you can make a festive filler by running colorful junk mail through a paper shredder.
Or keep the floor much cleaner and line the basket with a pastel play silk or colorful cloth napkins.
What about plastic eggs?
Don't buy new plastic Easter eggs. There's already enough plastic in circulation that our oceans are drowning in it. If you already have plastic eggs from previous years, use them this year or donate them.
It's possible to make an adorable Easter basket presentation with no eggs at all. Or by using the real eggs you dye naturally. If you really love hiding treats or inside eggs, opt for these wooden eggs that gently twist open.
Fill their Easter basket with healthier foods & treats
Look for treats or candies without artificial sweeteners and colorings by opting for natural elements like dried berries, nuts, and seeds. In moderation, these sweet treats are a better choice.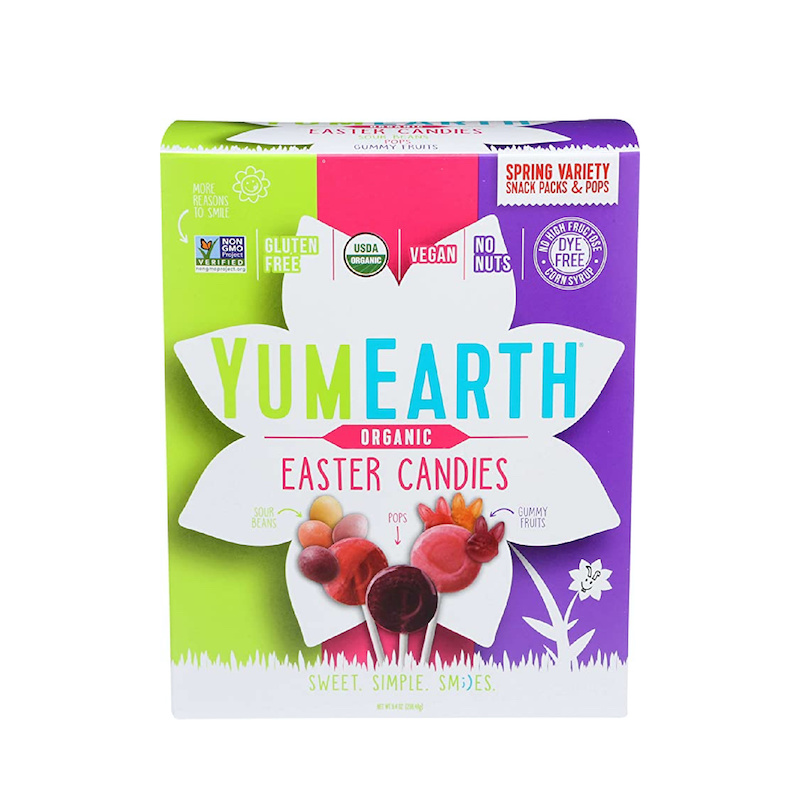 YumEarth Easter Variety Box allergy friendly, gluten free, non-GMO, vegan, no artificial flavors or dyes
BEAR Fruit Snack Minis
gluten free, vegan, non-GMO, no preservatives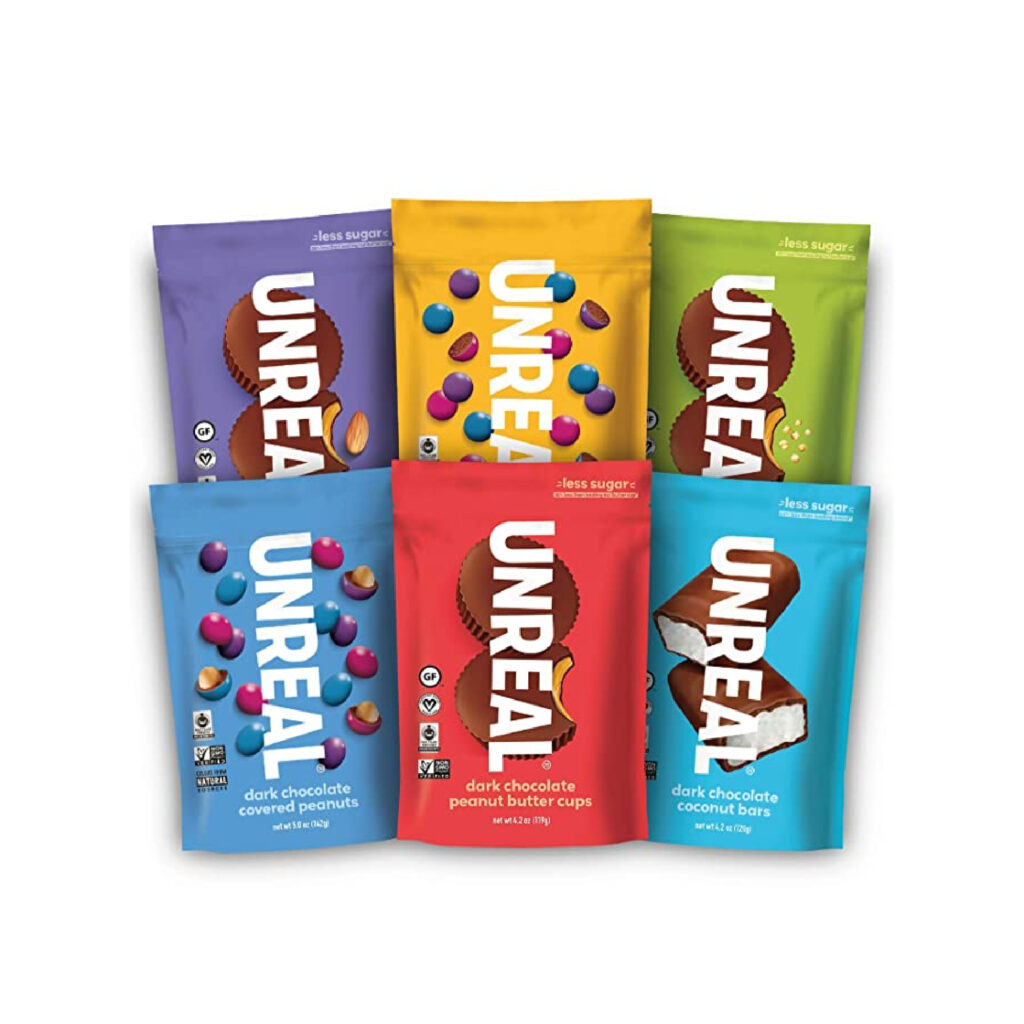 UNREAL Variety Pack
vegan, less sugar, Fair Trade, non-GMO, no corn syrup, sugar alcohols, or soy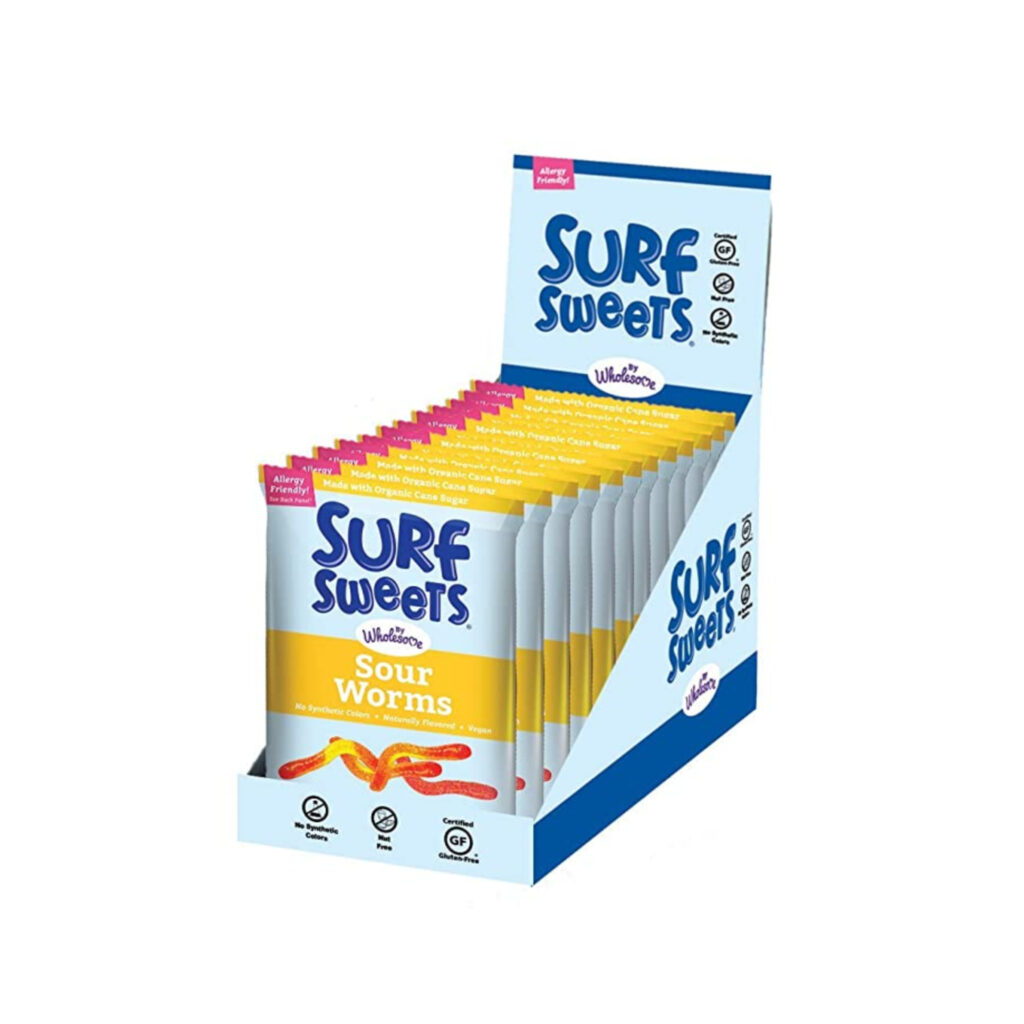 Surf Sweets Sour Worms
allergy friendly, gluten free, non-GMO, vegan, no artificial flavors or dyes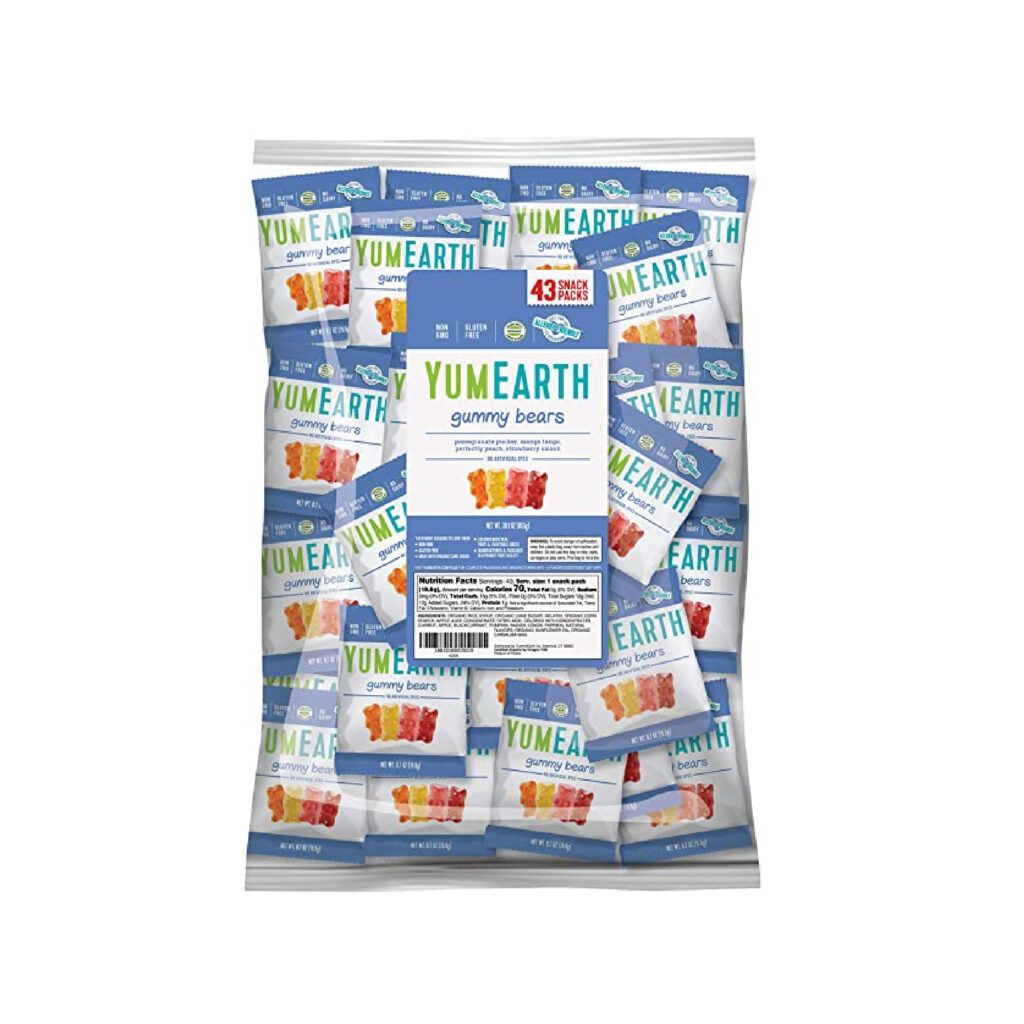 Yum Earth Gummy Bears
43 snack pack, allergy friendly, gluten free, non-GMO, vegan, no artificial flavors or dyes
Organic Dried Mango Snacks
pure fruit, no sugar added, naturally gluten free, dairy free, allergen free, Kosher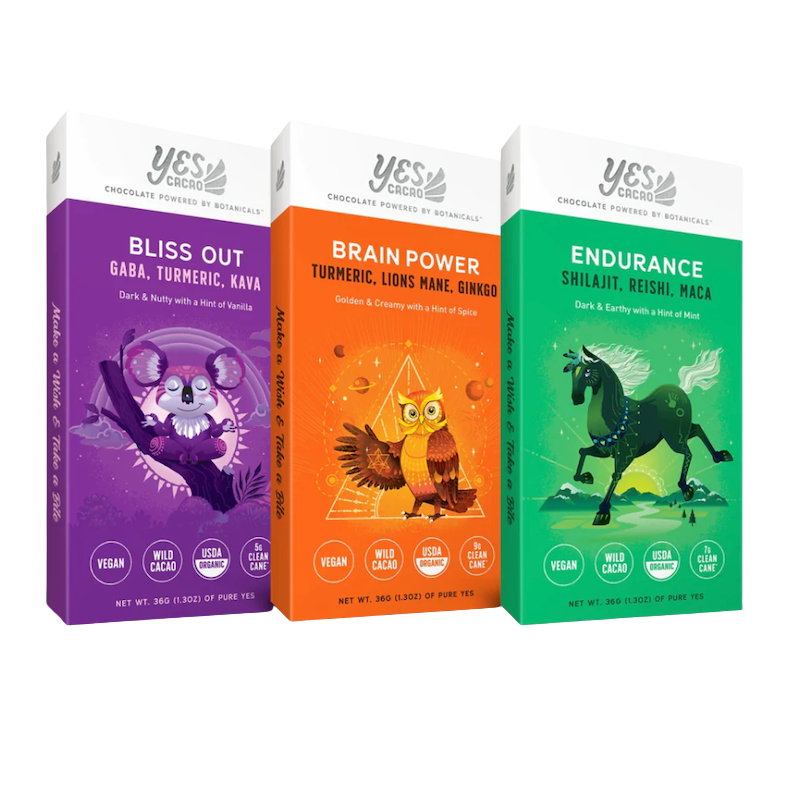 Yes Cacao Bars
wild-harvested cacao with adaptogens, super herbs, & botanicals 3rd party tested for purity
Organic Chickpea Puffs
vegan, gluten free, Kosher, non-GMO, with no peanuts, tree nuts, or soy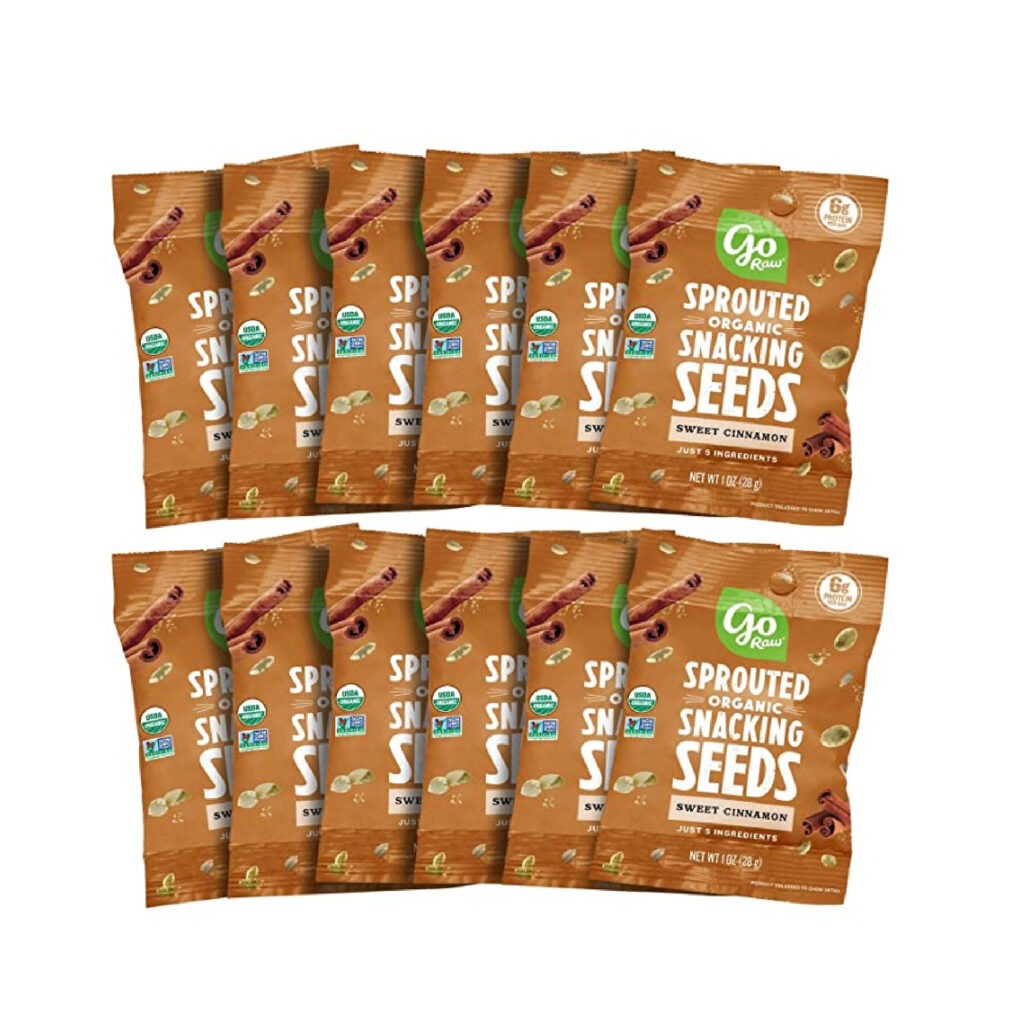 Pumpkin Sunflower Seeds Snack organic, gluten free, nut free, dairy free, soy free, vegan, Kosher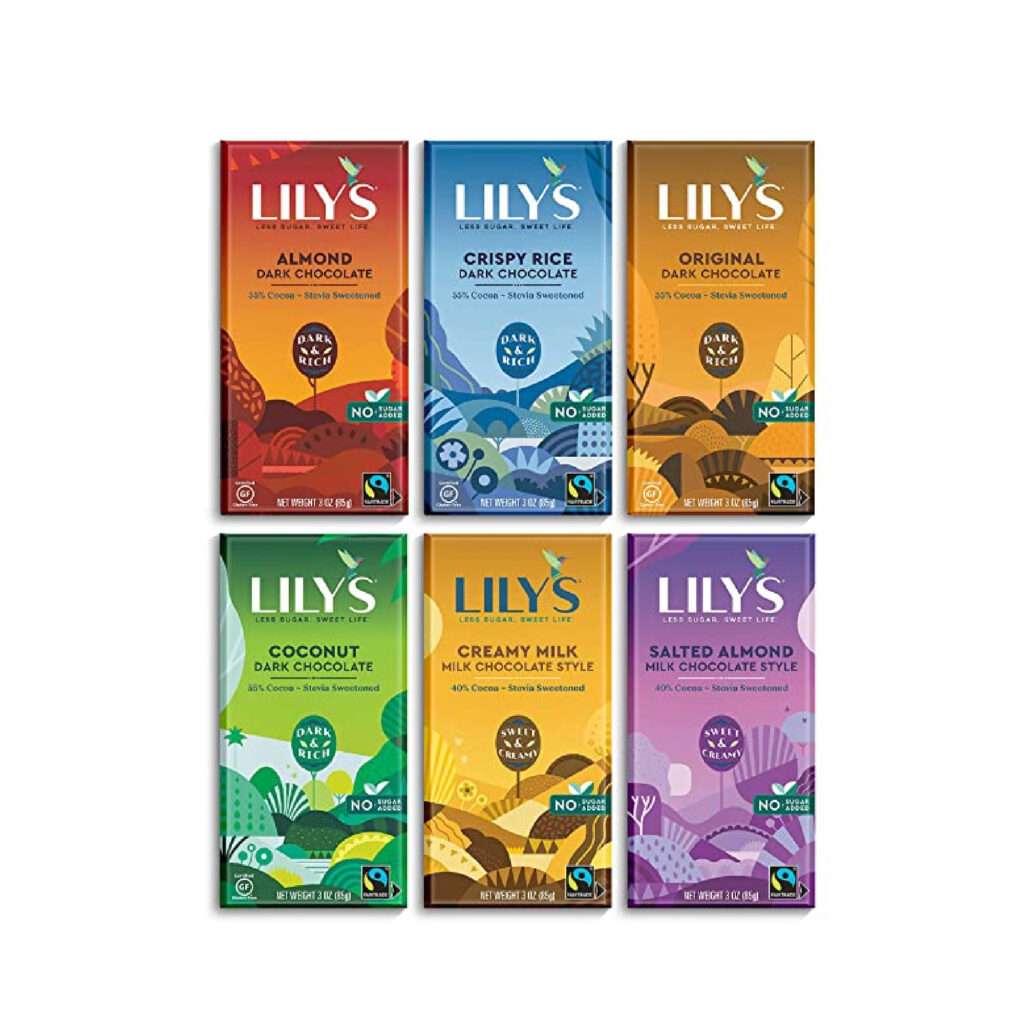 Lily's Chocolate Bars
Fair Trade, gluten free, non-GMO, no added sugar (sweetened with stevia)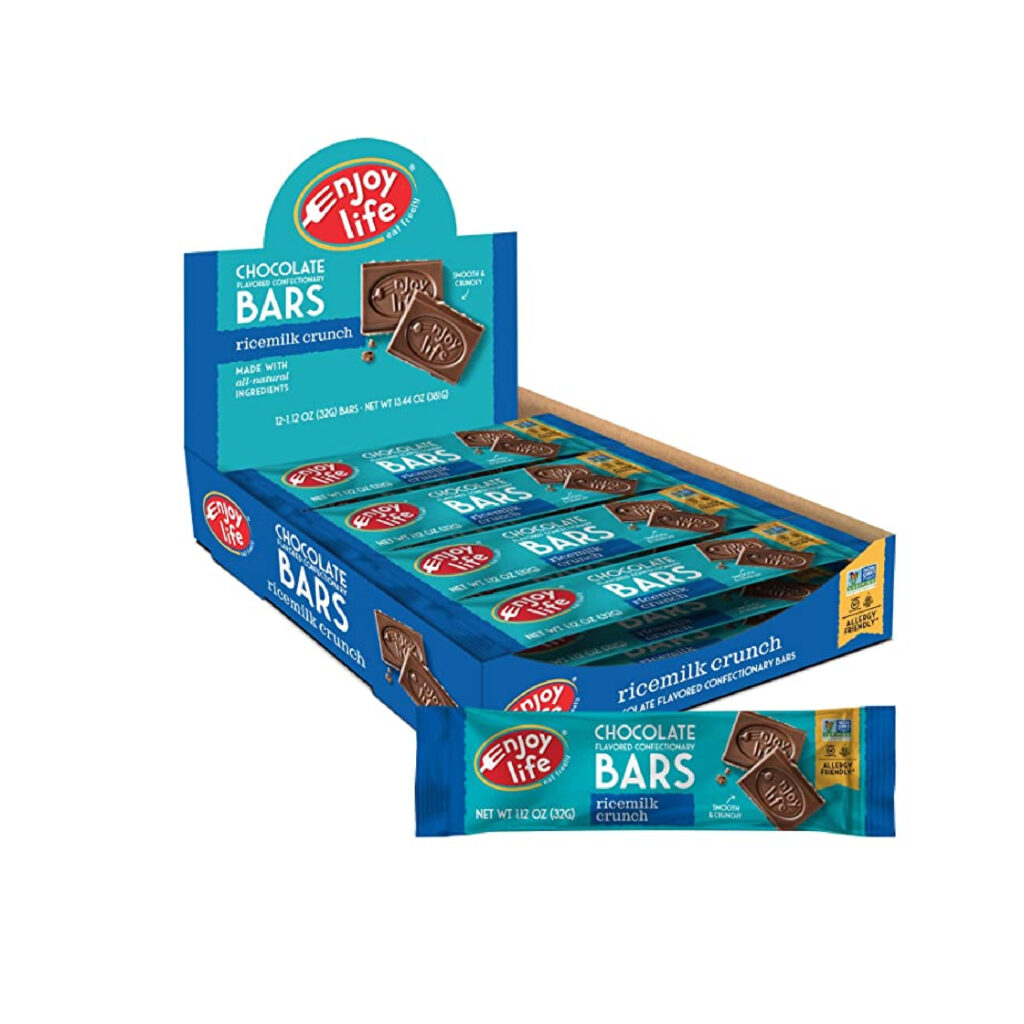 Rice Milk Chocolate Bars
free from 14 common allergens, non-GMO, organic, Kosher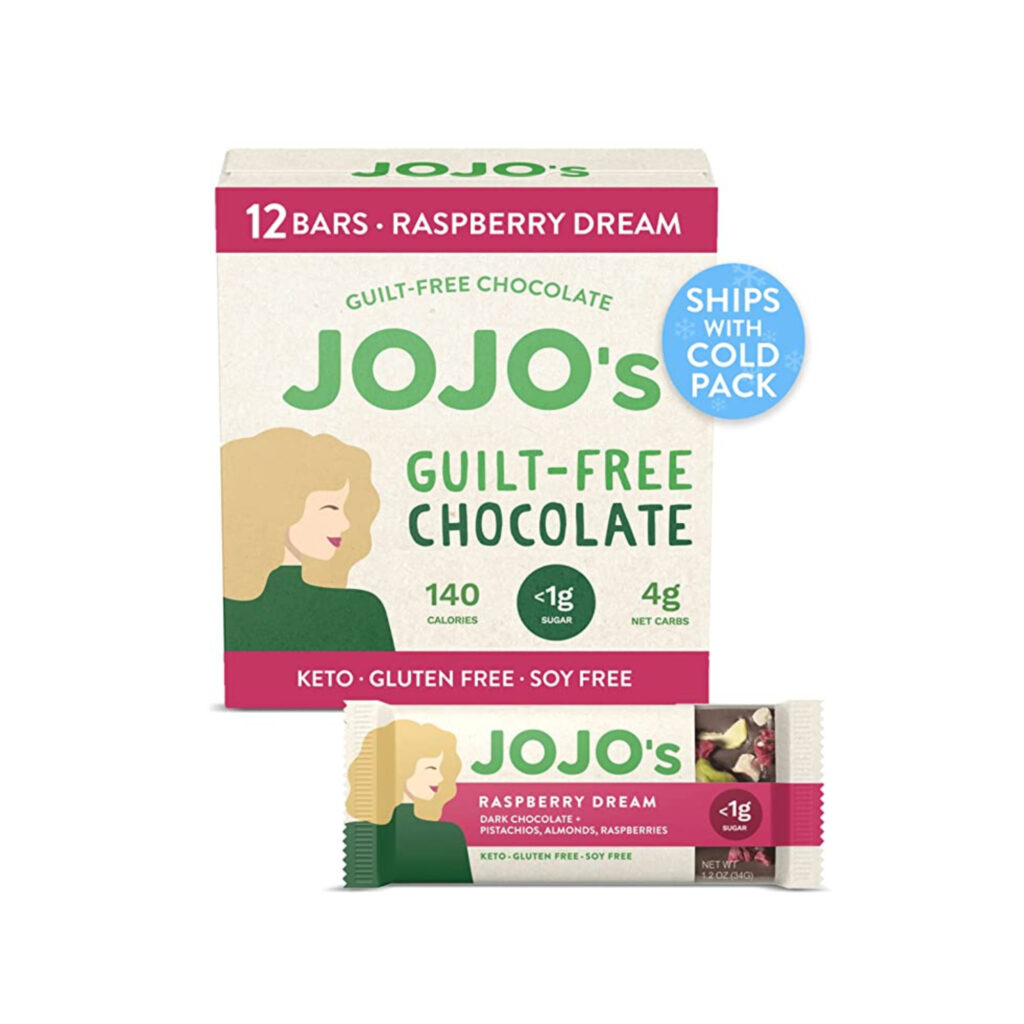 Dark Chocolate Bars
gluten free, non-GMO, vegan, soy free, lactose free, no sugar added
Non-candy, eco-friendly Easter basket fillers
If your child plays spring sports, Easter is a great time to gift a new softball glove or pair of soccer cleats. Lawn or beach toys are also fun ideas in anticipation of longer, warmer days and more time spent outside.
You might also consider an experience gift with a certificate or itinerary placed in the basket. Here are some other non-candy ideas for eco-friendly Easter basket fillers.
Green Toys Scooper construction truck
Puzzles
HABA doorway puppet theater
Books like Happy Easter Mouse, Happy Easter Curious George, or Llama Llama Easter Egg