Merry Memories: How to Take Great Photos of Your Kids During the Holidays
One of the best ways we remember the holidays with our little ones is by looking back through the photos. So it only makes sense that you want to capture great holiday photos of kids during this special time of year.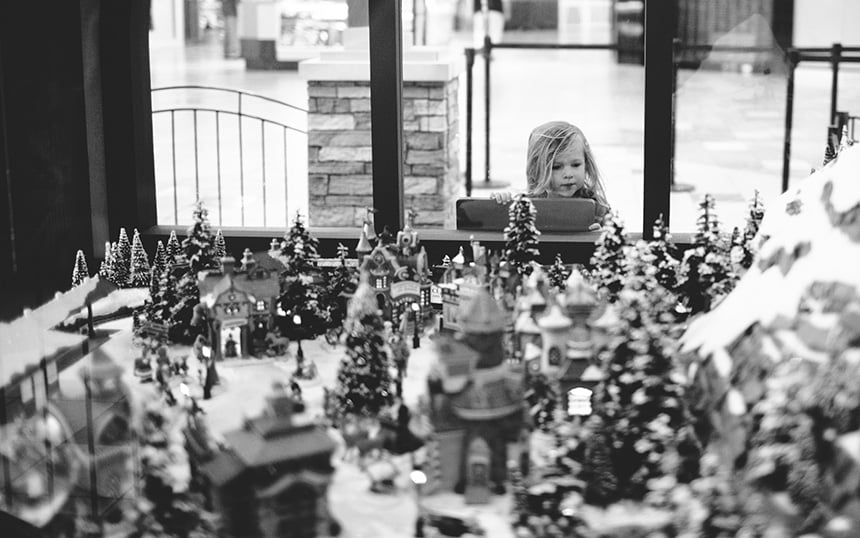 When photographing your kids this holiday season, remember that documenting their experiences is supposed to be fun for all involved. Whether you're shooting with a phone camera, point-and-shoot, or DSLR, these tips and tricks will make it less stressful and more filled with the happy memories you want to relive for years to come.
Capture Kids As They Are
We dream of these perfect images of our children dressed to the nines, sitting perfectly still for the camera with giant, genuine smiles. But that's not real life. Let go of perfection and work on taking more meaningful images, even if it means your child is wearing an ensemble only he could put together.
Memory capturing should be about preserving the moment as it is happening and recording all the little quirks and adorable idiosyncrasies of your kids at the current stages of their lives.
Shoot Natural Moments
When your children are engaged in natural play or exploration, capturing meaningful memories becomes second nature. Your children are much more likely to exhibit real smiles and emotions when they're enjoying the moment.
It can be challenging to rewire your brain to avoid the traditional "smile for the camera." But for telling the story, they don't need to be looking at you. Try to capture them without direction while they are in the moment, engrossed in a scene or activity.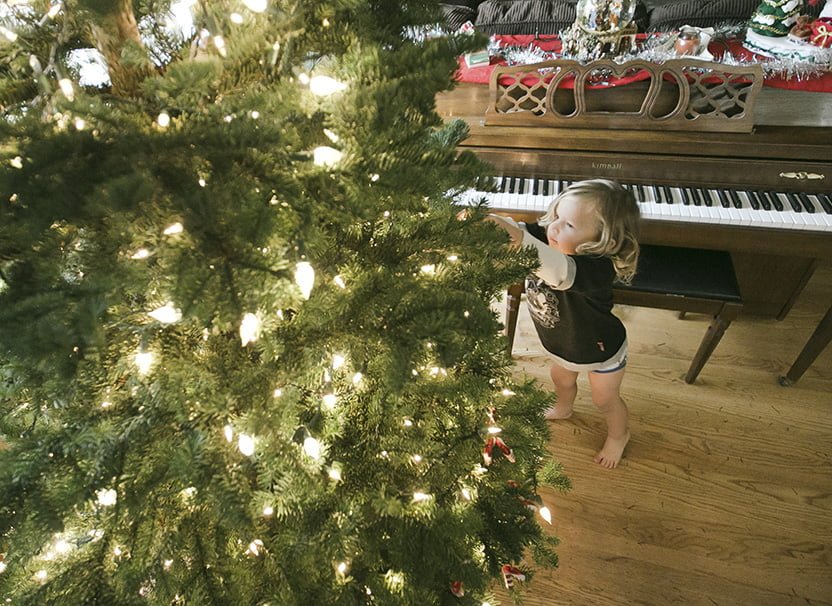 Relax But Keep Them Engaged
Kids pick up on adult stress. So don't approach it with the expectation of getting the perfect picture today. Not having over the top expectations and just shooting when the moment feels right can relieve a lot of stress from you and make it more enjoyable for everyone involved.
So what if you don't get amazing holiday photos of kids today? There's always tomorrow! 
While you are in that relaxed mindset, make sure you keep up engaging interaction with your kids. The more engaging you are, the more engaged they will be, thus providing you with many clickable moments that will capture the true essence of who they are when they're with you.
Choose Your Moments
It's easy to let the camera take over when you set out to get great photos of your kids. It's wise to have it on and ready, but make sure you don't let it monopolize the time you are sharing together.
You don't need 45 pictures of them hanging one ornament on the tree. Shoot a few and move on, immediately returning to the activity you are engaged in with them.
If you put the moments first and the image taking second, your child or children won't be frustrated with the constant pressure to perform or break from their enjoyment. You can easily capture wonderful memories of them while remaining in the moment if you pick and choose the most important seconds.
Look for Great Light
It may help to walk 360 degrees around your child to see where the light is falling. You may be surprised how this can create different compositions.
Window light is extremely versatile and can provide many different looks depending on its orientation (side, front, or back).  Be careful, however, when shooting with a window to your child's back.  Cell phones and point-and-shoot cameras have difficulty exposing and your subject can end up underexposed. This is where you would want to take manual control of your device to get the brightness on their faces or bodies without worrying about losing detail in the window light.
Include the Whole Scene
Capturing your children, especially during the holidays, is very much about their surroundings and the little details. When shooting those great photos of your kids, try to capture some "whole scene" shots where you can clearly see where they are and what they are doing.
Don't be afraid to take images like this with them as tiny components of the frame. This way you will be telling the story of the experience by setting the stage.
Make sure you get the little details of what they are doing by composing and focusing on just their hands or a single object they are manipulating. Children find magic and joy in so many of the things we don't notice or we take for granted so be sure to make this a part of the memory making with your family.
Get in the Picture
Don't forget that you are a pivotal part of your family!  Make sure you capture images of you with your child or children, even if it's the hand held "selfie".
Here's more advice on how to get in the picture all year round, not just when you're taking holiday photos of kids. Years down the road when they want to relive these precious memories, they will want to see that you were there, too.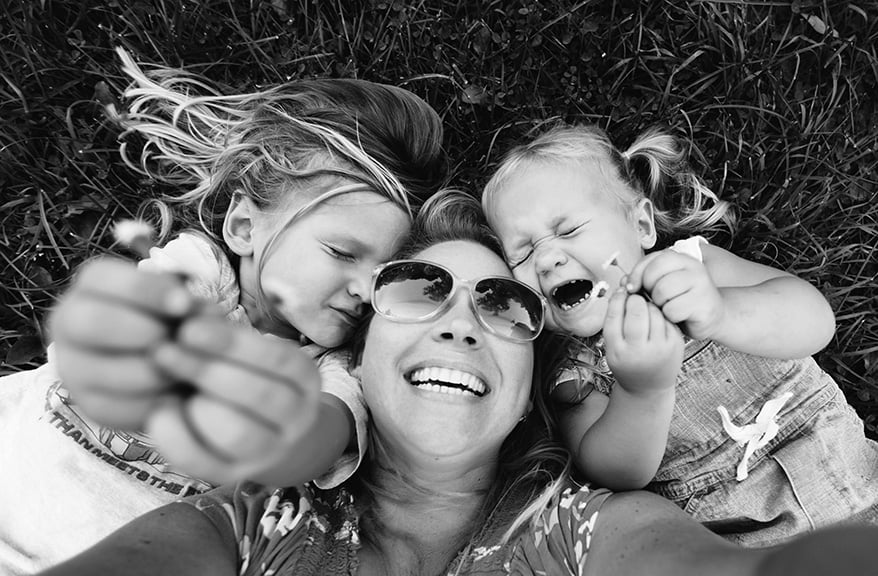 Print Your Images
The experts say 90% of all digital images taken are never printed. Give to your children what you had as a child… the chance to flip through albums and see memories of themselves and their family in print.
Whether it's an album, fridge magnets, or individual prints, get them off your phone or computer and print them. And be sure to back them up with an external hard drive, cloud service, or tool like Picture Keeper. You'll be so glad you did!