Natural Baby Bath & Skin Care Products 2023 Guide
Heading down the baby care aisle or browsing online can be overwhelming. How do you know which baby bath products will be best for baby's delicate and sensitive skin?

To start, here are a few things to avoid when shopping for baby bath and skincare products:
Artificial fragrance (If your baby has very sensitive skin, you may want to avoid even naturally scented products and stick to unscented)
Parabens, sulfates, and phthalates
Conventional plastic tubs containing BPA
Less is almost always better when it comes to ingredients around babies and small children. Dealing with baby acne, eczema, or dry skin? A homemade oatmeal bath can soothe and calm those conditions and more.
The Best Nontoxic Baby Bath + Skin Care Products
We're sharing some of our favorite natural baby bath and skin care products to keep baby clean and happy.
This baby gear guide contains affiliate links.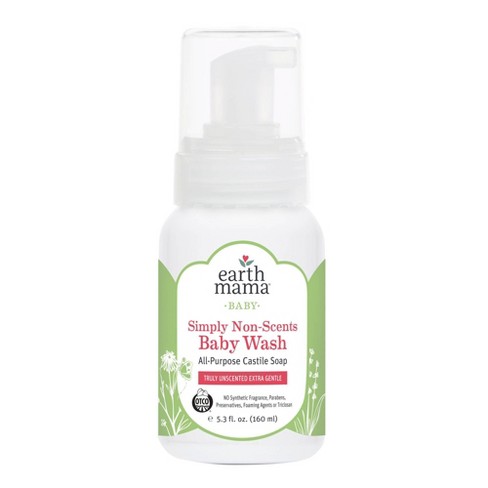 This baby wash is Castile-based, which means it's real soap and doesn't require preservatives, emulsifiers, or surfactant chemicals like detergent-based soaps do.
It also contains soothing calendula, and has no artificial fragrance, triclosan, phthalates, parabens, or sulfates. We love that it comes in a bulk size, so you use fewer plastic bottles. Use code GCLove20 for 20% off your purchase at EarthMamaOrganics.

Another amazing Castile soap option. Found in liquid or bar form, Castile soap is one of the best choices for babies. It cleans (and gently foams) naturally, so it's effective for removing dirt and germs. And it's made with vegetable oils, so it doesn't dry out baby's skin.
A little goes a lot way – especially when you add this + plain water to make DIY foaming soap.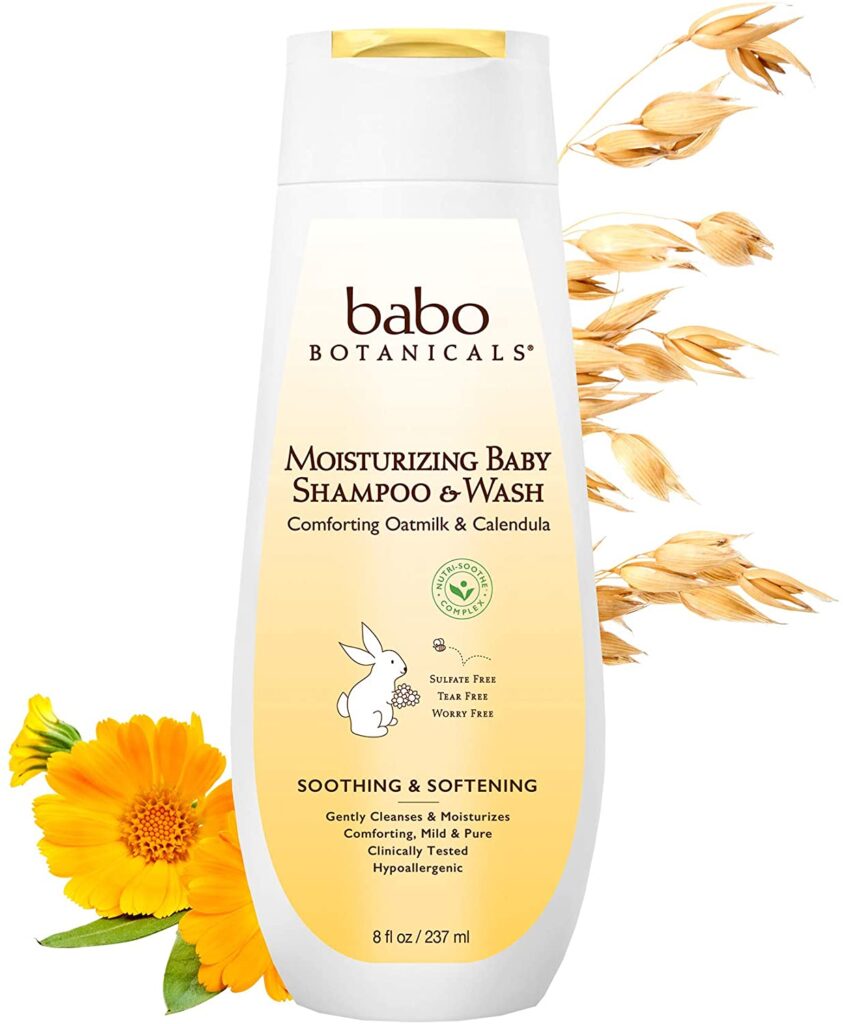 Plant-based and hypoallergenic, Babo Botanicals' moisturizing baby shampoo and wash is free of harsh chemicals and irritants, and can be used on eczema-prone and sensitive skin.
Their organic "nutri-soothe" blend contains calendula, chamomile, kudzu, watercress, and meadowsweet. Other ingredients include colloidal oatmeal, coconut oil, and shea butter for moisturizing.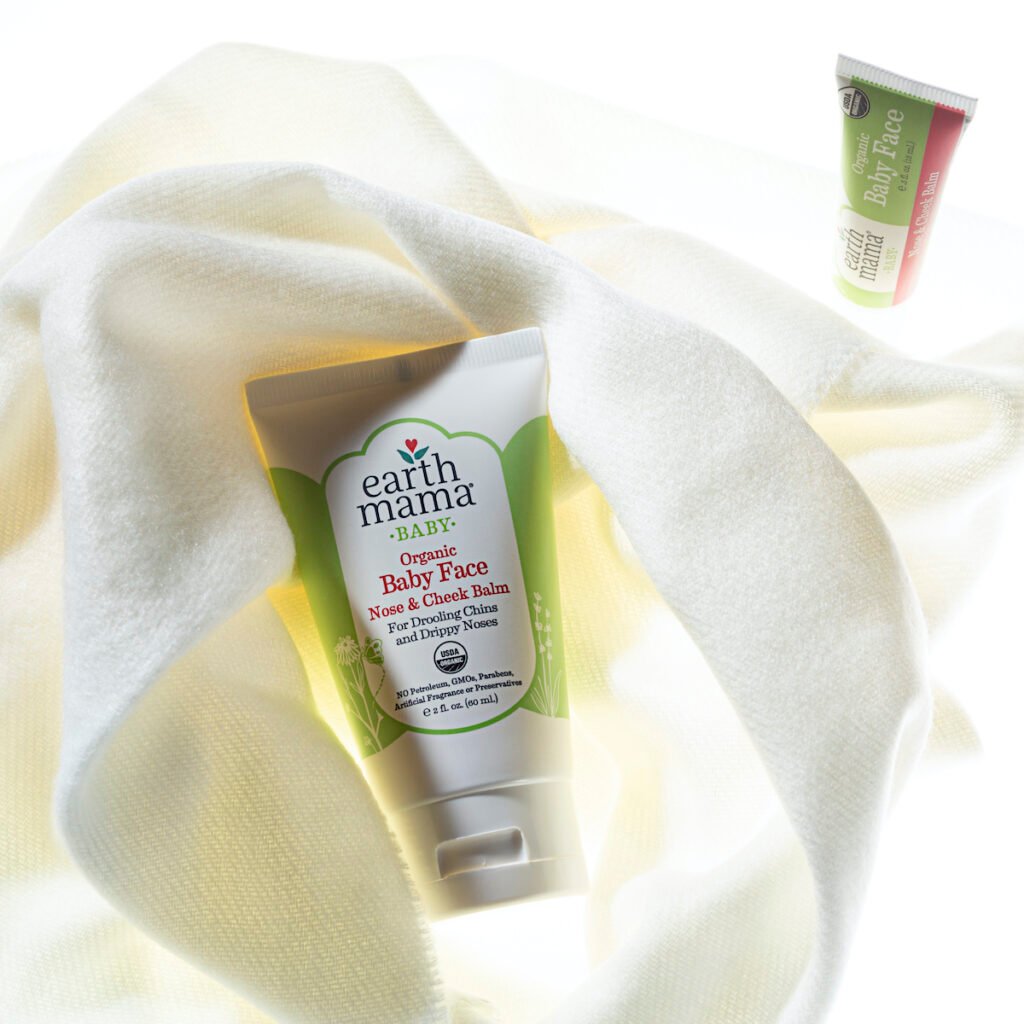 Soothe any dry skin or chapped cheeks, nose, or chin after bath with a safe balm. Earth Mama's Organic Baby Face contains ultra-rich calendula coconut balm to soothe and protect delicate skin.
Both EWG verified and Leaping Bunny Certified, it contains zero petroleum. Use code GCLove20 for 20% off your purchase at EarthMamaOrganics.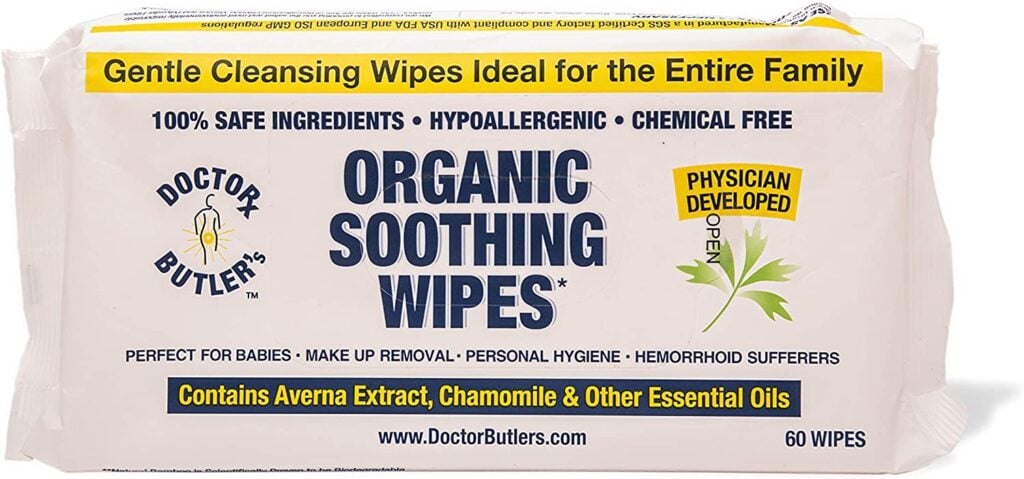 Wipes can help keep little hands and faces clean or provide a gentle cleansing between baths. Made of rayon-free, organic and sustainable bamboo fabric infused with non-synthetic vitamin E, rosemary oil extract and aloe. Doctor Butler's wipes are sturdy and have no petrochemicals, chlorine, alcohol, phthalates, parabens, SLS, or lanolin.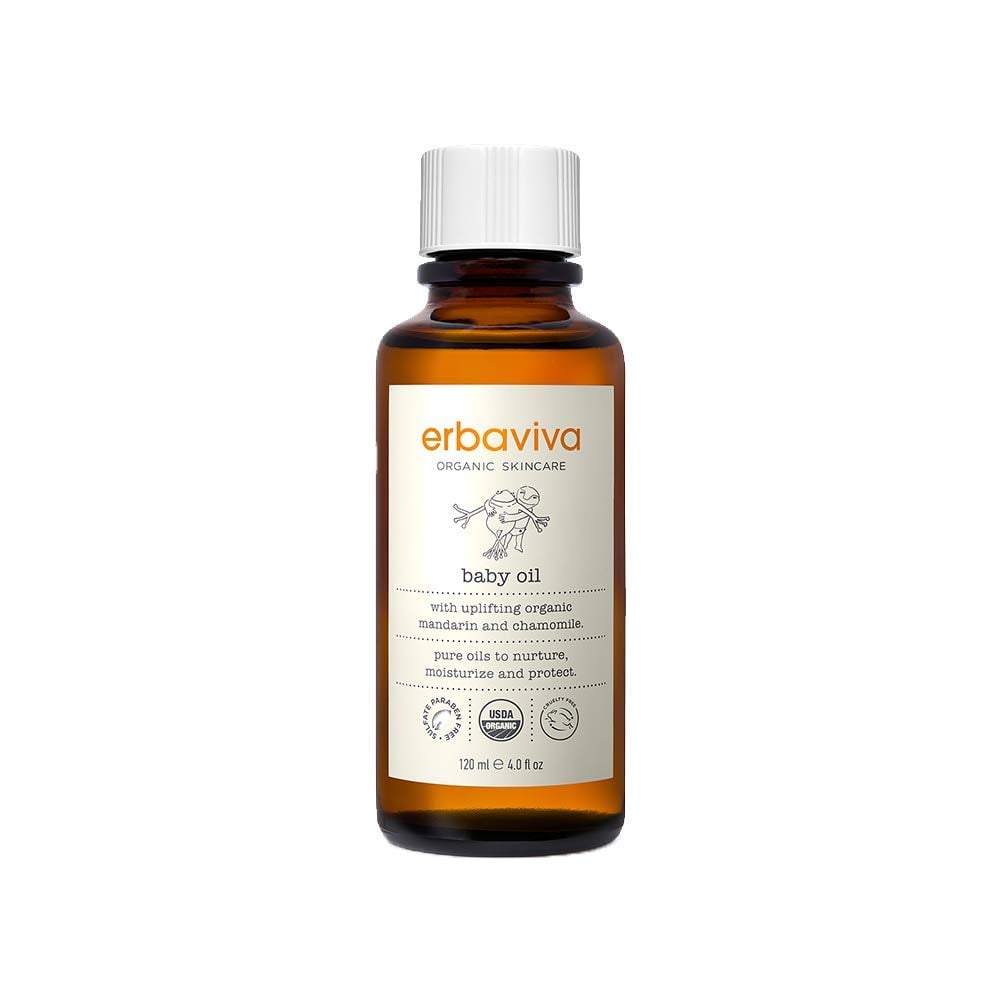 With natural vitamin E and certified organic rosemary extract, almond and jojoba carrier oils, this sulfate and paraben-free baby oil is the ideal emollient moisturizer for baby's delicate and sensitive skin and is perfect for baby massage.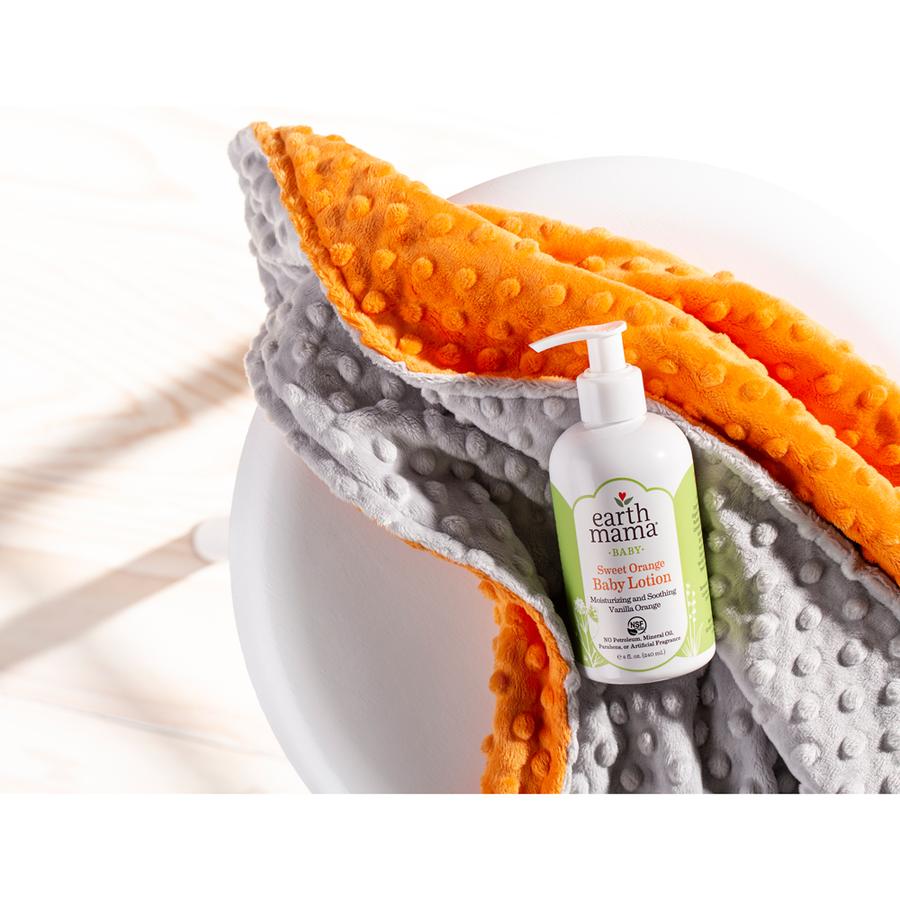 This moisturizing blend of gentle ingredients comforts and soothes sensitive skin. Organic herbs and oils provide a scrumptious scent, without petroleum, mineral oil, parabens, or artificial fragrance.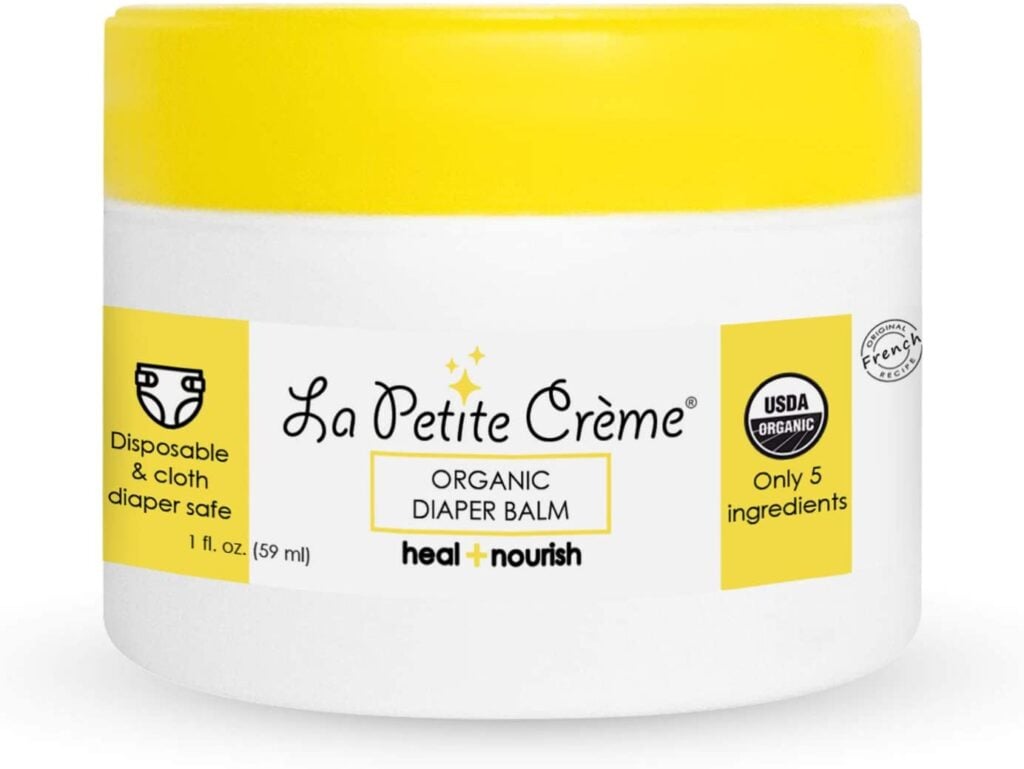 This unique baby balm soothes, heals, protects and moisturizes delicate skin. Containing just five simple ingredients, this balm is safe for use with disposable or cloth diapers.
If your baby suffers from persistent irritation, try to find the cause of diaper rash and eliminate it.
Top Nontoxic Baby Bath Tubs + Accessories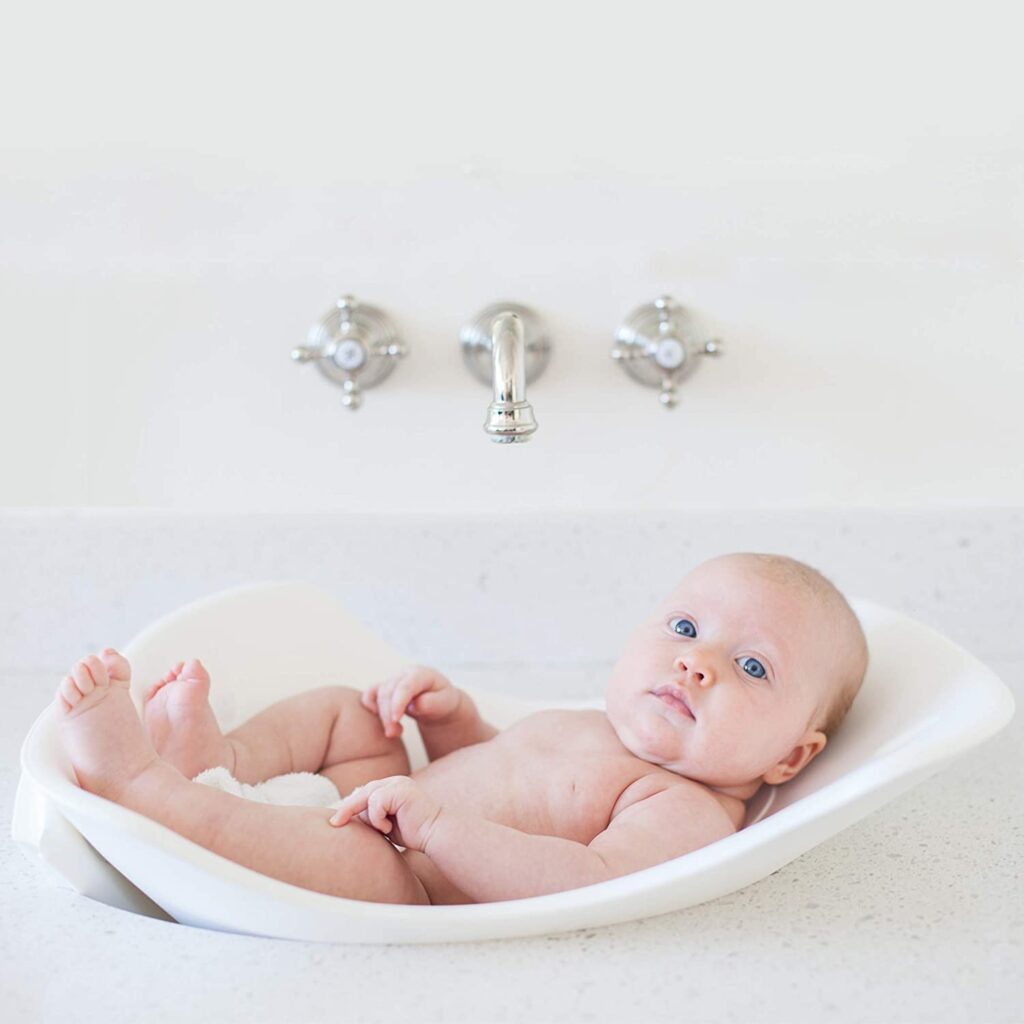 Some baby tubs are just too big for a newborn, and it can be easier to handle a slippery baby in the sink. This soft, foldable nontoxic baby tub allows you to bathe your 0-6 month old baby in the sink. It hangs flat for easy storage and is made of mold and mildew resistant BPA/PVC free material.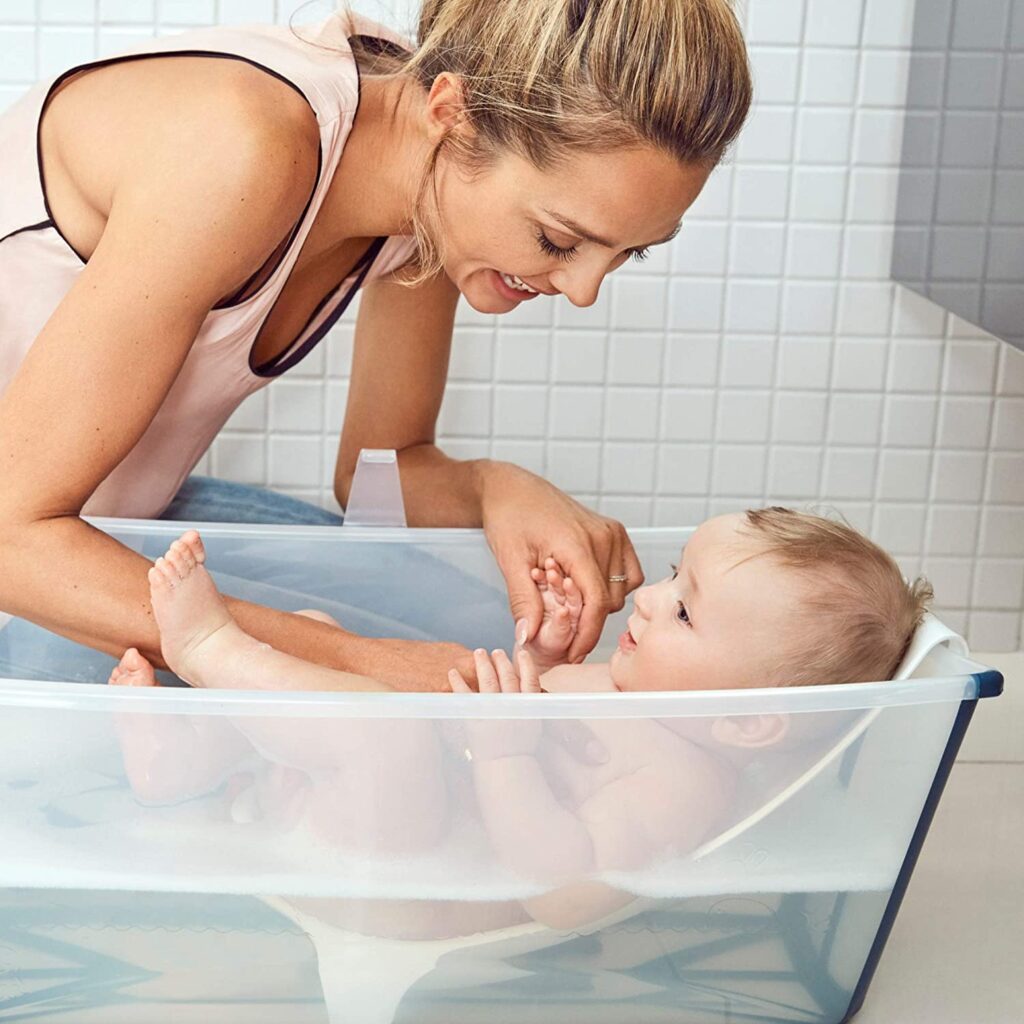 For homes with a stand up shower only or for those who don't want to bend down to deal with baby in a big tub, a portable tub is a great option.
This foldable bathtub is lightweight, portable, and can be used for newborns through 48 months. Use the included newborn support for babies up to 8 months / 17 pounds.
With a non-slip base and heat-sensitive drain plug, this tub is perfect for at home or travel.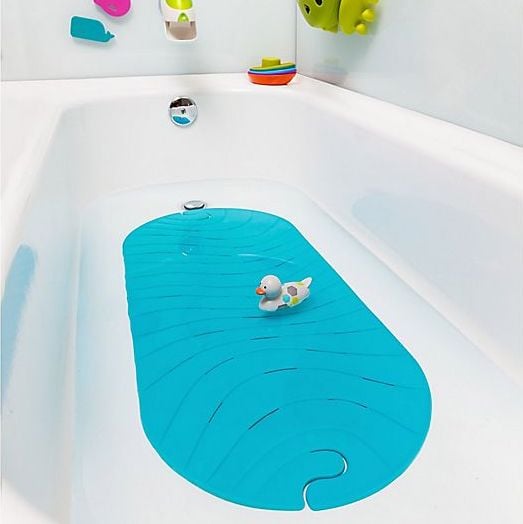 The Ripple bathtub mat from Boon offers a safe, kid-friendly alternative to traditional bath mats. Made without BPA and phthalates, this mat is large enough to ensure your baby is on a safe, non-slip surface in case they crawl across the tub.
This versatile mat features drain holes that expel water and a convenient built-in hook for hanging, so you don't have to worry about trapped water turning into mold.
The Best Organic Baby Bath Towels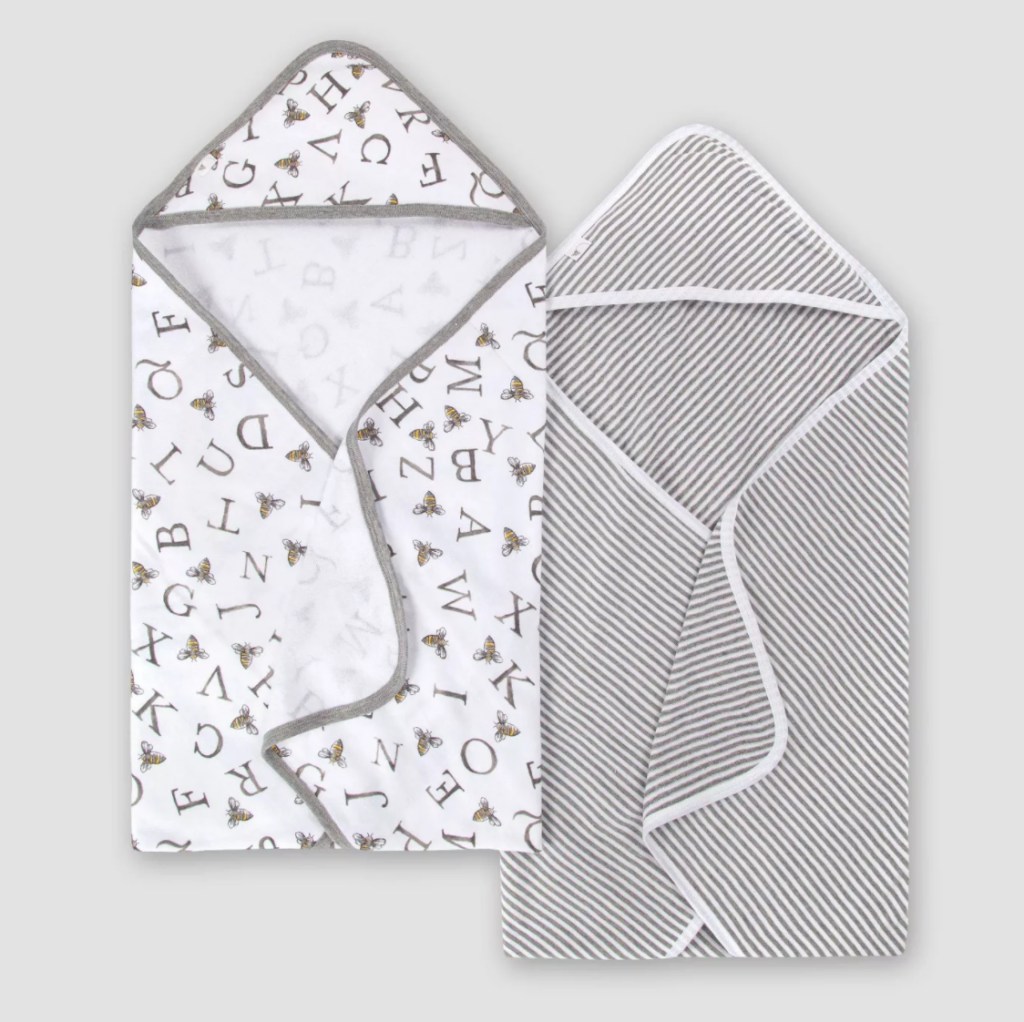 Soft and absorbent, these knit terry towels are smooth on one side and loop on the other. They are perfectly sized to keep baby snuggly without the hood covering their face. 100% combed, ring-spun cotton, these adorable hooded towels are durable and will stay soft without pilling after washing.
These 100% organic cotton washcloths are perfectly sized for babies. Made of super soft muslin gauze to be gentle on sensitive skin, with a handy loop for hanging and drying.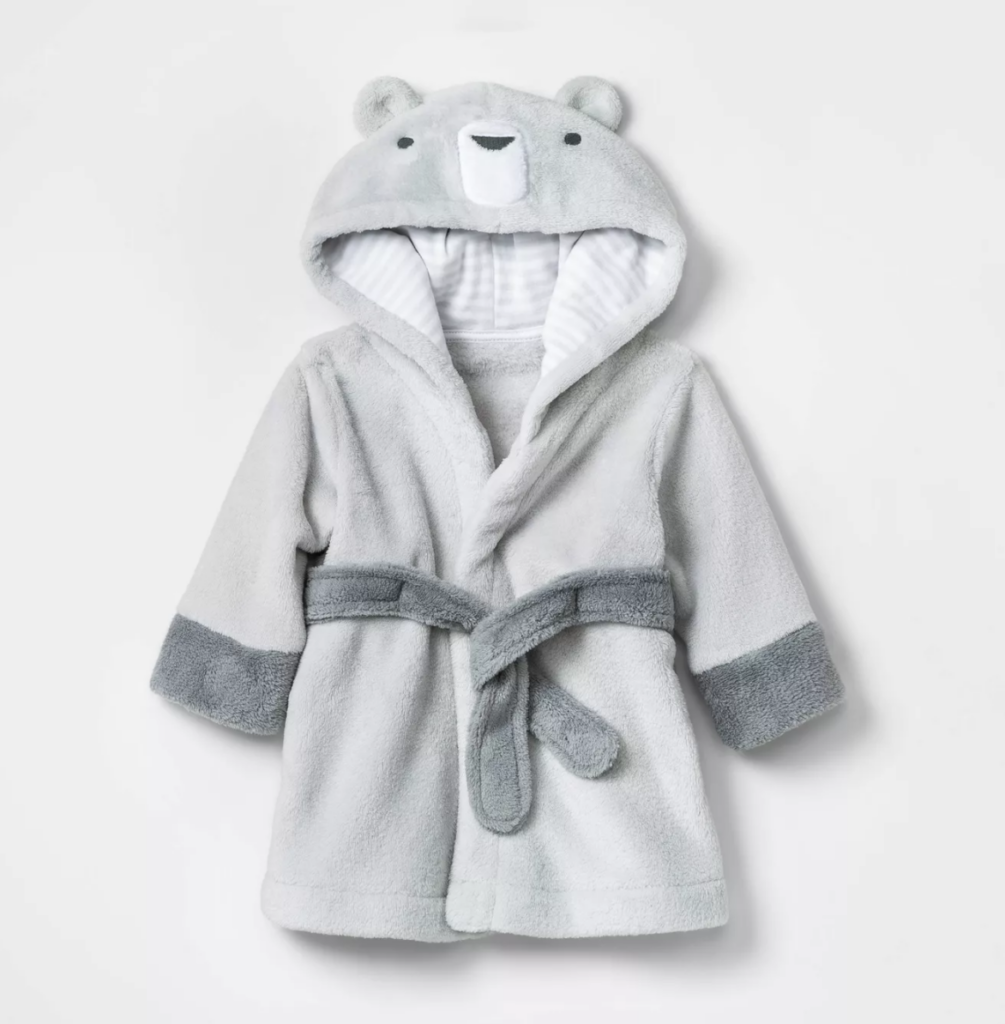 Keep baby warm and cozy before and after bath time. This darling bath robe has a bear face on the hood and is made of soft, plush OEKO-TEX certified fabric.
Do I Really Need Separate Skin Care Items for Baby?
In our eco-friendly baby gear guides, we always encourage the "less is more" philosophy. It can help lessen your environmental impact and it's also gentler on your bank account.
If you're already using Castile soap and unscented, organic products for yourself and your family, by all means, use them for baby as well. But if you haven't swapped your personal care items for safer alternatives, opting for as few ingredients as possible is always best when it comes to baby's delicate skin and developing brain and body.
The danders of endocrine disruptors are real, and we all want to give our child the healthiest start possible.
When Is It Worth It to Spend More?
The good news about most of the nontoxic bath products above is that they're not much more expensive than their conventional counterparts. A baby is much smaller in surface area than an adult, so a little bit of shampoo or body wash goes a long way!
When the budget allows, we try to opt for as much organic and toxin-free baby gear as possible. These little steps go a long way toward lessening your family's chemical body burden. For us, the peace of mind is always worth a little extra expense.
What To Do With Old Baby Bath Gear
The consumable items like shampoo and body wash will be used up, but be sure to reuse or recycle the containers.
When your child outgrows the baby tub or those darling hooded towels, pass them along to a friend or family member, or be sure to donate them.