Eco-Friendly Outdoor Birthday Party Games for Kids
Outdoor birthday party games make a great eco-friendly celebration. We protect what we love, and one of the best ways to get kids to fall in love with nature is to encourage them to spend lots of time outside.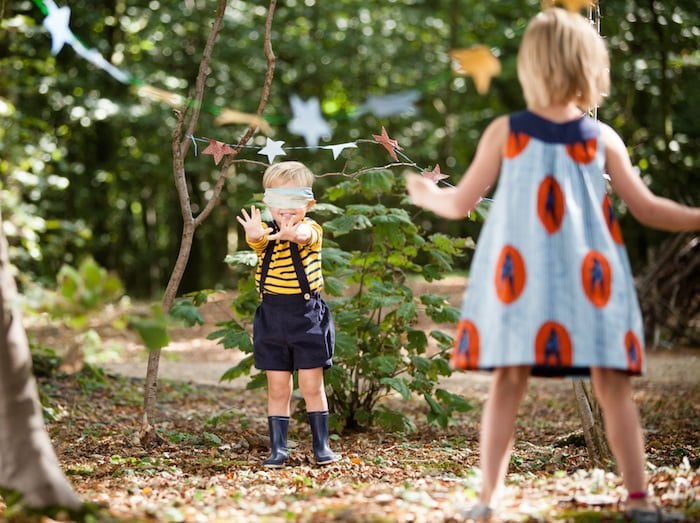 If you look back through your fondest memories from childhood, the chances are that a fair few of them will be associated with birthday parties. A chance to celebrate a child's special day – and to bring together friends and family for some good old-fashioned fun – birthday parties are a staple of childhood.
There are many little-fuss and maximum-fun outdoor birthday party games for kids out there – so keep reading, and get your child's party started!
Get Creative in the Great Outdoors
The great thing about hosting birthday parties outside is that no activity is too messy.
Make Your Own Art Supplies – Cover an old table with a paint-proof cloth and lay out tempera paints or make your own paints and brushes. Encourage each child to put her brush to work.
Ceramic Painting – Appropriate paint and inexpensive ceramics are available at most good craft stores. After the kids have finished their designs, you can drop them off at a local kiln to get them fired.
Group Art – Another great idea is to hang up an old bed sheet or two for the kids to squirt with paint. You'll be amazed at just how picturesque the group's creations are. Plus they'll have a ball.
Try a Nature Treasure Hunt

Kids love rifling through a backyard for goodies all year round. All you have to do is write out a series of clues for the children to find nature objects.
Try a leaf hunt. Or list certain types of flowers, pinecone, puddle, animal tracks for your party goers to find… the options are endless.
Naturally Tie-Dye T-Shirts
Kids will love the tie dyeing experience, and they can take the t-shirt home as a party favor. While there are nontoxic dyes available, you can add a little extra love for Mother Nature by using leftover fruits and veggies and a few items from the spice rack.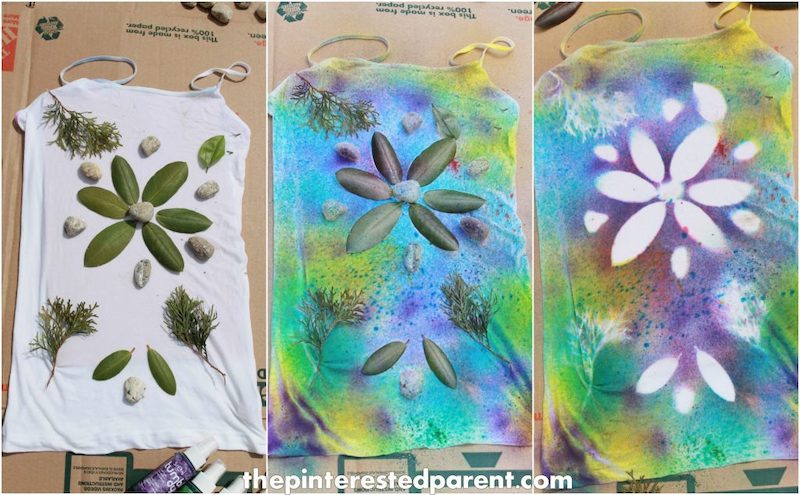 Just as with natural Easter egg dyes, plant-based dyes tend to produce more muted tones. If you decide to go the natural route, you'll find complete directions on how to dye t-shirts naturally here or the sweet nature-based tie dye project above.
Turn Your Backyard into a Campsite
A backyard campsite is the perfect setting for your outdoor birthday party games. If you have a large yard – or perhaps a nearby park – the kids can enjoy some orienteering-scavenger-hunting. Let them choose their own games or just spend time exploring. Set up a tent or teepee for the parents, and don't forget the s'mores!
Host a Mini-Olympics
For a sporty or competitive group of kids, consider a miniature Olympic-style games – complete with chocolate-coin medals. You can opt for a more traditional Olympics, but for a touch more fun, substitute those exercises for things like three-legged races, egg-and-spoon runs, acrobatics on a trampoline, or tug-of-war. Divide the athletes up into groups, and you've got hours of entertainment.
Or you might like to run a different sort of competition altogether – maybe your attendees are a gaggle of soccer-loving kids who would prefer a FIFA-like tournament (with real prizes on the line), or a group of ballet-enthusiasts who would jump at the idea of creating their own routines for a performance.
Make a Shadow Sundial
All you need is full sun and a patio or driveway. Start with one child standing where you can clearly see a shadow of his or her body. With sidewalk chalk, mark an X at their feet and trace the shadow.
Allow the kids to take turns being the gnomon of the sundial.
Try the Classic Outdoor Birthday Party Games
They're called classics for a reason… kids tend to love the games we all grew up playing. Depending on the age of the children, there are tons of game options.
Capture the flag
Freeze tag
Three-legged races
Red Rover
Hula hoop contest
Sack races
Tug of war
Outdoor Tic Tac Toe – use rocks or other found objects outside as the X's and O's
Obstacle courses – use what you have or let the kids make their own
Ring toss
Horse shoes
Washers – In case this is a regional or generational game… Toss washers into an empty coffee can and follow these rules.
Volleyball
Wiffle ball
Corn hole – buy a set or make your own
The key to great outdoor birthday party games is making sure all kids are encouraged to participate. If one game isn't going over as well as you'd like, just switch it up… or skip to cake or presents.