Country-Loving Rustic Baby Names
It doesn't matter where you're from or where you live today, you can be country-loving even if you are city-living. Perhaps you are even country-loving enough to choose one of these rustic baby names for your little one.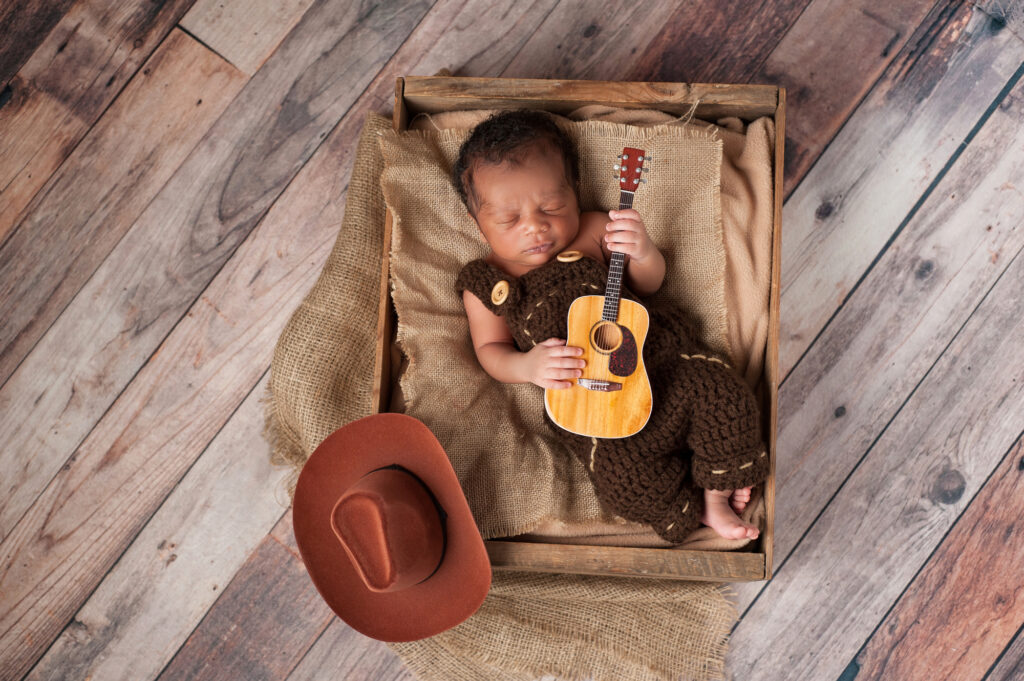 Move over, Jethro and Leroy. These rustic baby names are a mixture of modern, classic, and cool.
Anne
We get Anne of Green Gables vibes with this baby name. So much so, that we can almost feel the cool breeze rolling over a hill blowing across our skin. Anne is also a form of the Hebrew Hannah, which means favor or grace. And it is related to Germanic arn-names, meaning eagle.
Austin
A Texan hotspot, this more modern sounding moniker was actually developed in the Middle Ages from the Latin Augustine, meaning magic dignity, or venerable.
Brooke
Few things are as peaceful as a running brook or stream of water. This nature name means directly translates to small stream — and transports us to a peaceful place.
Beau
This is also a 4-letter baby name that we just absolutely love, perhaps because it's quite often used as a term of endearment.
Cash
Inspired by country music legend, Johnny Cash, this baby name is of English and Latin origin and means "maker of chests". Cash can also be short for Cassius.
Dallas
Another rustic baby name inspired by the state of Texas. This place-name is likely derived from the British words "dol", meaning meadow and "gwas" meaning, dwelling.
Dolly
The infamous Dolly Parton, country, bluegrass and just all-around super star inspired this rustic baby name option. Dolly could also be a nickname for Dahlia, a name that is featured on our list of botanical baby names.
Elm
This simple name also landed itself on our list of botanical baby names, meaning strength and representative of Elm trees, we think it makes a great rustic baby name choice.
Flint
Flint means stream and is of old English origin. The spark of fire a flint stone creates when struck by steel also makes this an effortlessly cool name.
Forrest
Well, this moniker is included on our list of rustic baby names for obvious reasons, but further the name Forrest is a derivative of the latin word "foris" meaning "outside". So if you are an outdoorsy family, this name could be the perfect pick for your new addition.
Huck
The leading character from Mark Twain's Huckleberry Finn, the adventurous brave protagonist can make for great rustic baby name inspo.
Land or Landon
Land has a Boho baby name feel. Meaning"long hill" Land is also a variant of Langdon.
Miles
From Latin origin meaning "soldier or merciful". Miles is a name chosen by many celebrity parents, including Mayim Bialik, Elisabeth Shue, Larenz Tate, Joan Cusack, and Lionel Ritchie.
Reed
Like tall reeds blowing gently in the breeze by a lake, Reed can be a rustic boy name or girl name. It is of English origin meaning "red-haired". You might also consider spelling it Reid.
Rose
Super pretty, this moniker also landed itself on our botanical baby name list and our 4-letter baby name roundup.
Ship
Whether your mind goes straight to shiplap (thanks Joanna Gaines), or you you're having visions of the sea, this rustic baby name is also considered a nautical name.
Travis
Travis is boy's name of French origin meaning "tollgate-keeper". One famous Travis is country music singer, Travis Tritt.
Willie
Willie Hugh Nelson is an American musician, actor, and activist and one of one of the most recognized artists in country music. So if you are a classic country music fan, this could make a great choice!
Rustic Baby Name Combos We Love
Perhaps you need some help coming up with a middle name for your little one. We've put together some of our favorite pairings here.
Forrest Beau
This one's a charming, nature-embracing name combo.
Brooke Anne
Classic, yet unique. We're big fans of the sound combination in this pair.
Austin Flint
Simple enough to be unassuming and super cool. This is a great rustic baby name pair.
Elm Rose
Botanical and rustic, what's more to love?
Ship Dallas
This rustic baby name combo sounds like a country music star in the making.
Have any of these rustic baby name choices made your short list?