When it comes to having a more eco-friendly Valentine's Day, you'll be happy to know there are options. Here, we'll look at the biggest reasons this holiday can be wasteful or unhealthy, then you'll find some gift ideas that are sure to please.
Some of us can't stand the commercialism and waste of Valentine's Day… not to mention the unrealistic expectations on the partner in our lives, so we completely avoid Hallmark Holidays. Others still want to celebrate and use it as a chance to forego consumerism and show Mother Nature some love, by giving no-waste gifts or supporting Fair Trade or eco-conscious businesses.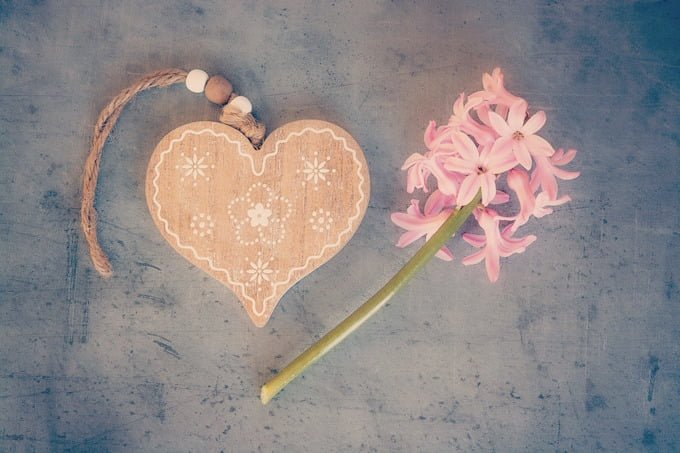 If you "heart" shopping on February 14th, here are some of the biggest ways you can lessen your impact and detour from the mainstream to make it a greener Valentine's Day.
This post includes affiliate links, which means at no additional cost to you, we will earn a commission if you purchase through these links. We share referral links products that we use personally or are from companies we trust. See our full disclosure.
Safer Valentine's Day Flowers
Most of the flowers grown for Valentine's Day come from small or distant countries with lax environmental standards. Close to home doesn't mean much better though. In 2009, California grown cut flowers were doused with more than 400,000 pounds of insecticides, herbicides fungicides, and other chemicals.
The "perfect" bloom is so sought after, some greenhouses actually use banned chemicals (think DDT-like substances) as pesticides. These chemicals pollute the air where they're used, not to mention the lungs of the underpaid workers growing them. Then we bring them into our homes and take a big whiff every time we pass that flawless bouquet.
Solution: A Brighter Bloom
For something that lives longer than a week, give a potted flower or plant instead. Think of a stunning orchid, hardy succulents, or a lucky bamboo plant. Lilies and ivy reduce indoor air pollution and they're extremely easy to grow. If only a bouquet of cut flowers will do, try one of these companies that sell sustainably sourced flowers.
Chocolate that Makes a Difference
Nearly 40 million heart-shaped boxes of chocolate are sold each year at Valentine's Day. But at what price? In his documentary, The Dark Side of Chocolate, award-winning journalist Miki Mistrati shows how children as young as eight years old are being trafficked into working the Ivory Coast cocoa fields for little or no pay.
Solution: Fair Trade Chocolate
The Fair Trade certification lets you know that farming families earned a fair wage for their work and that environmentally sustainable practices were used. You'll find a delightful variety of Fair Trade chocolates, tea, and coffee at Equal Exchange.
Greener Valentine's Day Cards
Globally, around one billion cards are sent each year at Valentine's Day, making it the second largest card-sending holiday to Christmas. School children pass out 20 cards or more each. But the commercialism doesn't stop with cartoon characters and teen queens featured on the cards… there's also suckers, stickers and other trash can-bound trinkets adorning them.
Solution: Make your own Valentines
Handmade is from the heart. Pull out the construction paper (or use the backs of colorful flyers from the mail or school) and get creative!  Or try printing our Valentine's Day lollipop covers and pair with your child's favorite organic lollipops.
Conscious Jewelry 
The film Blood Diamond raised awareness of the conflict surrounding diamond mining, but there's still work to be done to make sure gems and precious metals are mined and made sustainably. And most importantly, that no one's life is risked for something that's supposed to be a symbol of love.
Solution: Precious and Pure
There are so many options, you'll never have to walk into the mall jeweler again… Vintage shops, Goodwill, consignment. If you're worried about potential negative energy from a previous owner, you can cleanse the energy of a gemstone.
Eco-Friendly Valentine's Day Gift Ideas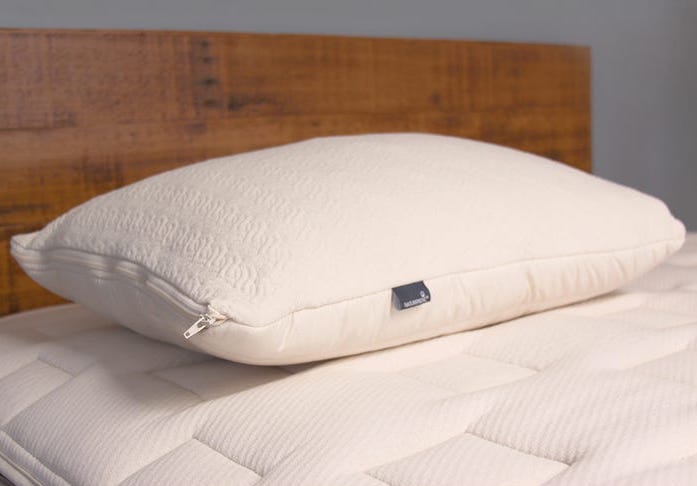 While most pillows are filled with some not-so-dreamy chemicals that can negatively impact our health and environment, the Naturepedic 2-in-1 Organic Luxury Adjustable Pillow only uses GOTS-certified organic, MADE SAFE certified nontoxic materials such as organic cotton, PLA batting (made from non-GMO sugarcane to wick moisture while adding additional fluff), and organic latex, made from the sap of a rubber tree. Plus you make the pillow as firm or as soft as you desire. You can use Greenchild15 to get 15% off the purchase of their top-rated, certified organic mattresses, pillows, and accessories.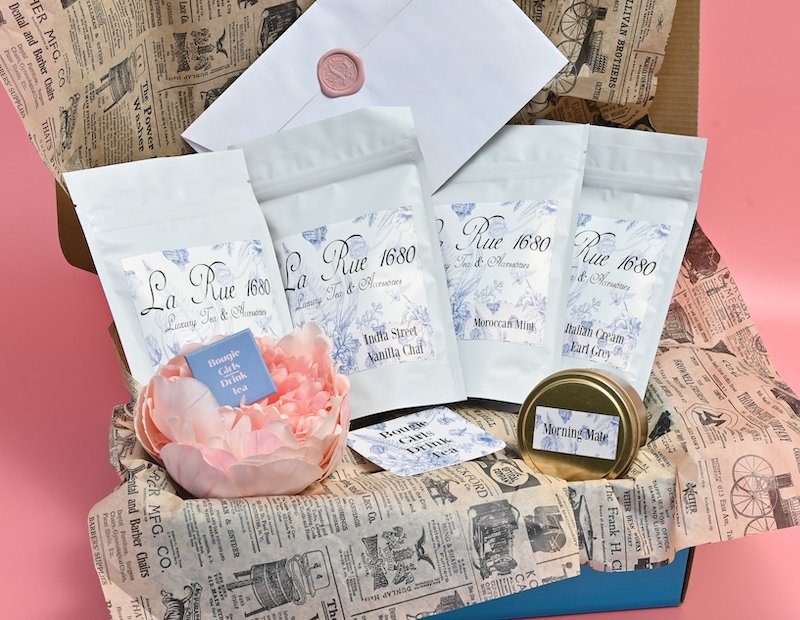 The Queen Charlotte's Court tea gift set makes the perfect Valentine's Day gift for any Bridgerton fan. Even better, you're supporting a black-owned business. LaRue 1680 offers luxury, organic loose leaf teas (healthier because you're not brewing plastic tea bags) and curated accessories galore. Entrepreneur, Metaphysicist, and spiritual teacher Stephanie Synclair began researching organic and sustainable tea manufacturers and launched LaRue 1680 in 2020. "I wanted people to take a break, relax and enjoy a cup of tea as a form of self care. What a pleasant reminder that we can be fabulous in our own homes, dressed in beautiful garments, sipping tea with our pinky up."
The Always Pan has been our favorite kitchen purchase of the past year. This outstandingly versatile ceramic coated pan uses a safe PTFE and PFAS free coating. It comes with a steamer basket but you can also opt for their brand new spruce steamer.
Support your true love's favorite charity with a cause bracelet from Pura Vida. This bracelet supports charity:water – a nonprofit organization bringing clean and safe drinking water to people in developing countries.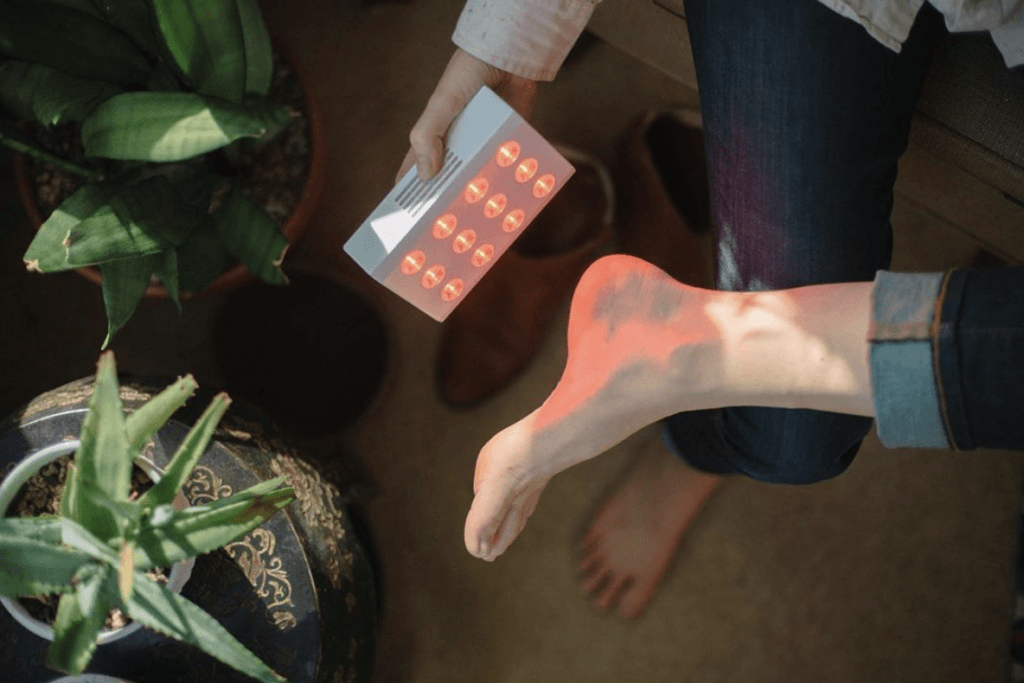 Science shows the benefits of certain wavelengths of red light for reducing inflammation, improving skin, joint help, thyroid support, and even hair regrowth. Joovv's portable red light therapy model comes at a great price point. FDA-approved, battery-powered and rechargeable, it's ideal for face, hair, the thyroid, or soothing a sore joint.
And as always, we love to encourage the gift of an experience. Dinner out at a restaurant that serves local or organic foods, a massage, an outdoor adventure, a CSA membership… there are so many ways to gift an experience to the one you love.
If you opt for a physical gift, be sure to wrap it green by using something you already have lying around like newspaper, a decorative box or basket, or in a DIY fabric gift bag. We'd love to hear your ideas for making it a greener Valentine's Day! Tell us how you're celebrating in a no-waste or minimalist way… or how you're using the day to support eco-conscious or Fair Trade businesses.
Latest posts by Amity Hook-Sopko
(see all)