Valentine's Day can be a tricky holiday. Some of us can't stand the commercialism and waste… not to mention the unrealistic expectations on the partner in our lives, so we completely avoid all Hallmark Holidays.
Others see it as a chance to eschew consumerism and show Mother Nature some love, by giving no-waste gifts or supporting Fair Trade or eco-conscious businesses.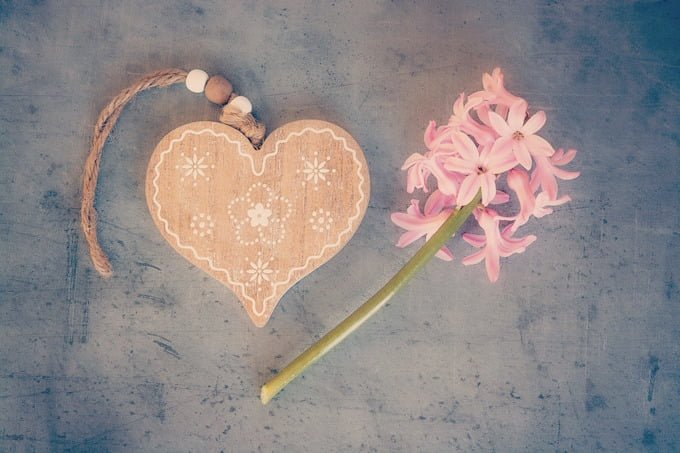 If you "heart" shopping on February 14th, here are some of the biggest ways you can lessen your impact and detour from the mainstream to make it a greener Valentine's Day.
Safer Valentine's Day Flowers
Most of the flowers grown for Valentine's Day come from small or distant countries with lax environmental standards. Close to home doesn't mean much better though. In 2009, California grown cut flowers were doused with more than 400,000 pounds of insecticides, herbicides fungicides, and other chemicals. The "perfect" bloom is so sought after, some greenhouses actually use banned chemicals (think DDT-like substances) as pesticides. These chemicals pollute the air where they're used, not to mention the lungs of the underpaid workers growing them. Then we bring them into our homes and take a big whiff every time we pass that flawless bouquet.
Solution: A Brighter Bloom
For something that lives longer than a week, give a potted flower or plant instead. Think of a stunning orchid, hardy succulents, or a lucky bamboo plant. Lilies and ivy reduce indoor air pollution and they're extremely easy to grow. If only a bouquet of cut flowers will do, cut them from your own butterfly garden if you live in a warm climate, or go organic with a company like Organic Bouquet.
Chocolate that Makes a Difference
Nearly 40 million heart-shaped boxes of chocolate are sold each year at Valentine's Day. But at what price? In his documentary, The Dark Side of Chocolate, award-winning journalist Miki Mistrati shows how children as young as eight years old are being trafficked into working the Ivory Coast cocoa fields for little or no pay.
Solution: Fair Trade Chocolate
The Fair Trade certification lets you know that farming families earned a fair wage for their work and that environmentally sustainable practices were used. You'll find a delightful variety of Fair Trade chocolates, tea, and coffee at Equal Exchange.
Greener Valentine's Day Cards
Globally, around one billion cards are sent each year at Valentine's Day, making it the second largest card-sending holiday to Christmas. School children pass out 20 cards or more each. But the commercialism doesn't stop with cartoon characters and teen queens featured on the cards… there's also suckers, stickers and other trash can-bound trinkets adorning them.
Solution: Make your own Valentines
Handmade is from the heart. Pull out the construction paper (or use the backs of colorful flyers from the mail or school) and get creative!  Or try printing our Valentine's Day lollipop covers and pair with your child's favorite organic lollipops.
Conscious Jewelry 
The film Blood Diamond raised awareness of the conflict surrounding diamond mining, but there's still work to be done to make sure gems and precious metals are mined and made sustainably. And most importantly, that no one's life is risked for something that's supposed to be a symbol of love.
Solution: Precious and Pure
There are so many options, you'll never have to walk into the mall jeweler again… Vintage shops, Goodwill, consignment. If you're worried about potential negative energy from a previous owner, you can cleanse the energy of a gemstone. We love finding eco-friendly jewelry on Etsy. You can support your true love's favorite charities with a cause bracelet from Pura Vida.
And as always, we love to encourage the gift of an experience. Dinner out at a restaurant that serves local or organic foods, a massage, an outdoor adventure, a CSA membership… there are so many ways to gift an experience to the one you love.
If you do opt for a physical gift, be sure to wrap it green by using something you already have lying around like newspaper, a decorative box or basket, or in a DIY fabric gift bag.
We'd love to hear your ideas for making it a greener Valentine's Day! Tell us how you're celebrating in a no-waste or minimalist way… or how you're using the day to support eco-conscious or Fair Trade businesses.

Latest posts by Amity Hook-Sopko
(see all)