Encourage period positivity with the first teen menstrual cup kit
Period expert, Kim Rosas, has created a kit around the best menstrual cups for teens.
As a mother of teens, one of the things I find most refreshing about this generation is their openness to discuss issues hardly anyone talked about when I was their age. Mental health, gender norms, institutional racism, bullying… these topics are fair game among my sons and their friends. They may not always agree, but they don't shy away from the conversation.
Thankfully, the same seems to be true for period positivity.
A few years ago, I attended the moon party of our friend's daughter. When I asked if she would share the details for the purpose of this article, she was more than thrilled to oblige:
"It was a celebration of my first period. All of us – the tweens, teens, and moms – spent time honoring ourselves. We performed a moon ritual. I played the guitar. We made flower crowns and nourished our bodies with delicious smoothie bowls. We laughed and talked about what was coming up for us younger girls with puberty and the changes we are about to go through. It was really beautiful and fun."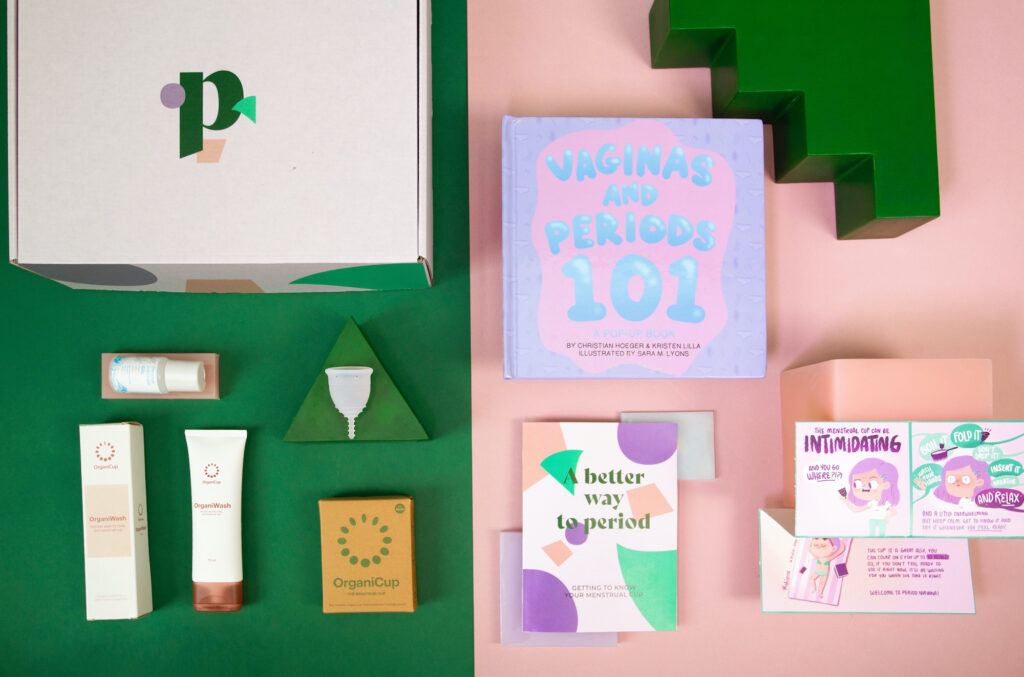 In the spirit of nurturing this openness and acceptance of our monthly cycles, we're excited to share a safe, healthy, and sustainable option for young teens… the Teen Period Starter Kit from Period.Shop.
Created by our favorite reusable menstrual product educator, Kim Rosas, this is the first period kit aimed at first time menstrual cup users. After years of being frustrated by the lack of menstrual cup options in similar kits, Kim was compelled to create her own option. The teen kit was her first big project after departing her former business, Put A Cup In It, and creating her new educational website Period Nirvana and a store focused on reusables, Period.Shop.
"A first period is a huge milestone to be celebrated," Kim shares. "With the period taboo fading away, young teens are more comfortable with their bodies. I wanted to encourage that with a kit to make the menstrual cup easier to use for teens, with the tools to succeed. The entire experience from the box, the book, the comic, and tissue paper is designed to give the recipient of the box a feeling of excitement and confidence in making the leap to a cup."
Whether you're planning to have it on hand in advance of your child's first period, wanting to introduce reusable menstrual products to your teen of any age, or are inspired to give it as a gift, the teen kit is an amazing resource for the young person in your life.
Why Choose a Menstrual Cup?
Reusable menstrual supplies have become popular over the past decade. Why? They are easy to use, better for the environment, and safer for your body.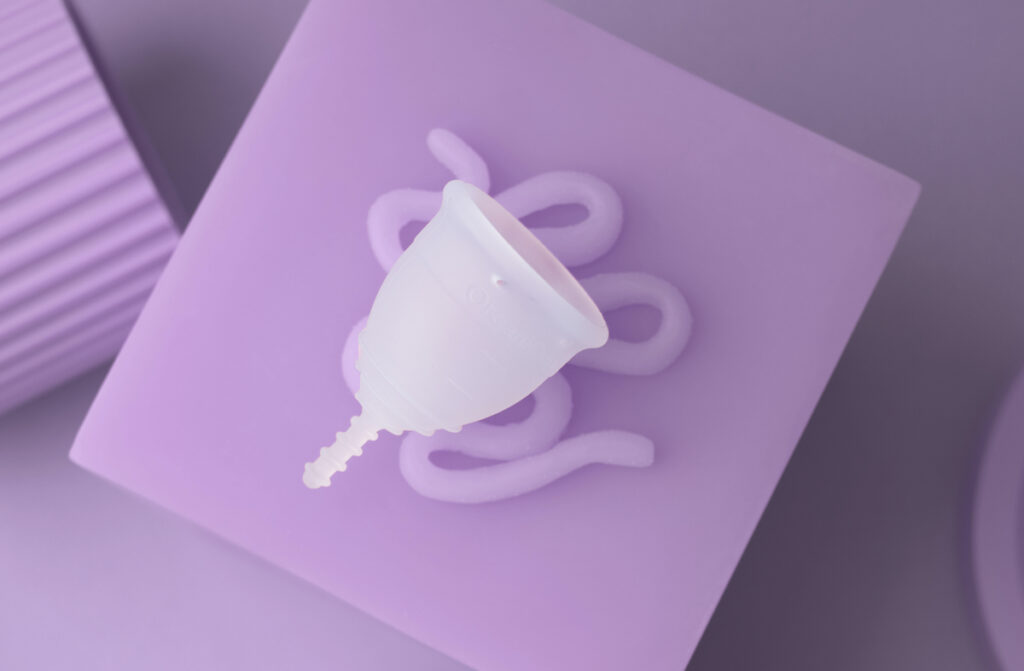 Conventional tampons are made from pesticide-laden cotton. Even if you choose organic cotton, tampons absorb more than just period blood. They can remove some of the natural moisture from your body. A menstrual or period cup is made from safe medical-grade silicone and simply collects period blood, it doesn't interfere with the body's vaginal flora.
You can wear a cup while sleeping, swimming, exercising, or during any other activity involving a wide-range of motion. Check Period Nirvana's cup cup quiz to find out which style will work best for you.
You'll also save money. Because a cup or disc can last up to 10 years, there's a significant cost savings from switching to reusables.
Reusable menstrual cups can help you transition to a zero waste period. They can also help in the quest for an almost zero waste bathroom. You can use Period Nirvana's period waste calculator to find out exactly how much waste you'll be saving from the landfill.
The Teen Period Starter Kit
Period.Shop has sourced all items from trusted brands and worked with mostly local suppliers down to the boxes and printing. It's a labor of love devoted to making the switch to a menstrual cup a special occasion and fond memory, for young teens who receive it.
This kit includes everything your teen needs to start using a cup for their menstrual cycle.
The Teen Period Starter Kit from Period.Shop includes:
Teen-sized menstrual cup [Organicup Mini]
Menstrual cup wash [Organiwash]
Cup-safe lubricant
Vaginas and Periods 101: A Pop-Up Book
Booklet with tips for first-timer users
Comic series
We love the custom comics by Mexico City-based artist Thalia Eme which normalizes the idea of listening to your body. It also highlights the learning curve and encourages teens to use their new cup at their own pace.
"You'd be surprised at how early a teen can successfully use one," Kim explains. "I've spoken to 10- and 12-years olds who have succeeded with a cup. Cups can accelerate body literacy by teaching young teens first-hand about their own bodies through self-exploration and hands-on visual learning. I wish I'd had these tools for my early years and so many parents/caregivers wish that for their kids, too. Of course, it's ultimately up to the teen to decide if the cup is right for them. I encourage them in the literature to have body autonomy. If they're not ready for the cup yet, that's ok. When and if they're ready it's waiting."
Learn more about the Teen Period Starter Kit or buy it now at Period.Shop.com.