30 Cool, Classic, and Totally Unique C Names
A new baby brings joy, excitement, and longing like you've never experienced before! You can't wait to meet your little one. And to fill the time before you do, you spend your days arranging the nursery, picking out the best baby gear, and imagining how they'll be once earth side.
Another great way to pass the weeks and months ahead is by sorting through all the potential names that best suit your baby-to-be.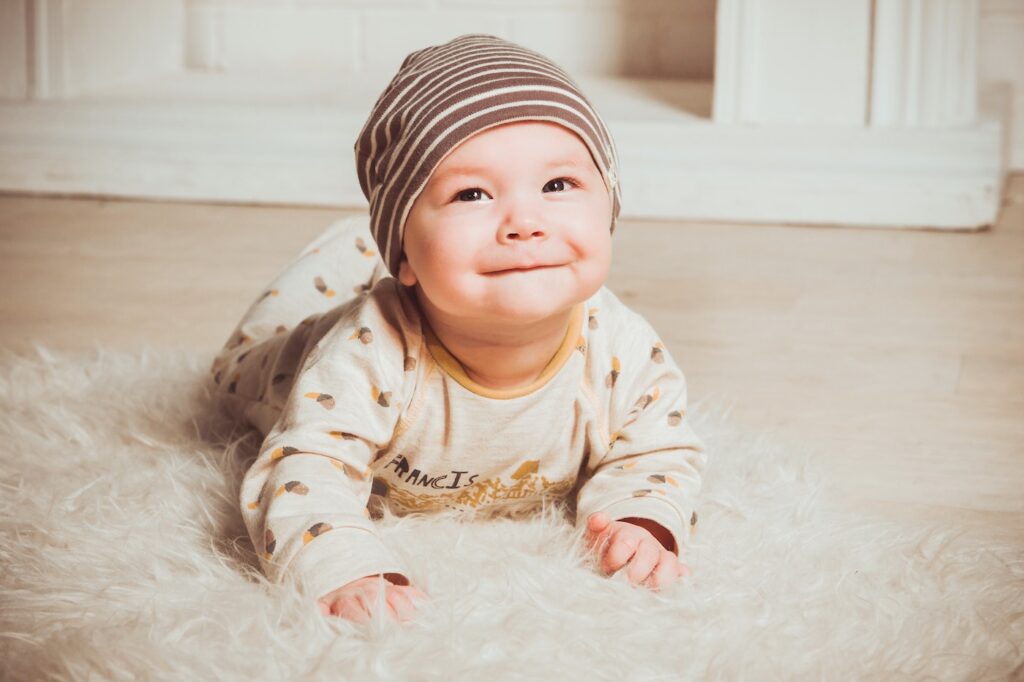 Have your heart set on a C name, but not sure what else you want what you call your baby to say to the world around them? Here, we've collected a mix of our favorite C names that are cool, classic, and totally unique. Check them out:
Cool C Names That Slay
Caden: Caden is a C name of Welsh and Gaelic origins and means "strength" and "spirit of battle".
Cameron: A cool name that comes from a Gaelic term for crooked river, Cameron is a great name option for a little baby boy or girl.
Cara: Cara means "friend" and is of Irish origin. It also has some Latin roots and can mean "beloved, darling, loved one" in Italian culture.
Charley: While a gender neutral C name, Charley literally means "free man".
Chase: The name Chase is of French origin and means "to hunt."
Chloe: Chloe means "blooming" or "fertility" in Greek.
Christen: The name Christian comes from a Latin word that means "follower of Christ".
Claudia: Besides being one of the coolest characters from the Babysitters Club series, Claudia is a C name that means "lame" and "enclosure" and is of Latin origin.
Ciara: Another name of Irish origin, Ciara means "black" or "dark-haired". It could also make a fitting name choice for a little songstress.
Crystal: Crystal is a girl's name of Greek origin and is derived from Greek word for ice, krystallos.
Classic C Names for Girls and Boys
Caitlin: Meaning "pure", Caitlin is the Gaelic form of Catherine.
Caroline: A girl's name of German and French origins, Caroline means "free man" or "free woman".
Casey: As you might have noticed, it seems that C names are popular among the Gaelic regions, Casey is another Irish name of origin on our list and means "vigilant" or "watchful".
Charlotte: Charlotte is of French origin and means "free man" or "petite". Charley could make for a cool nickname for this classic moniker, as Charlotte is considered the feminine form of Charles.
Chelsea: Chelsea is of British origin and means "chalk landing place." It's also a beloved neighborhood in NYC, which could make it a C name that's inspired by a place.
Christopher: The name Christopher is derived from the Greek word Christóforos which means "bearer of Christ."
Clara: Meaning "bright" and "famous" Clara is a sweet name for a girl and is of Latin origin.
Connor: Fur babies came first? Instill your love for your pups into your name choice by going with the name Connor. It is of Irish origin and means "lover of hounds".
Constance: Constance means "steadfastness" and is of French origin, but also has Latin ties to the word constantem, which can mean "resolute" or "faithful."
Courtney: A French originating moniker, this C name literally means "short nose".
Unique Names That Start With C
Cali: This short and sweet four-letter c name, can be a gender-neutral choice. It has Latin origins meaning "cup," "fairest," "beautiful," or "lovely."
Campbell: This C name manages to be unique, but cool and classic too. Campbell is of Scottish and Irish origin.
Caprice: A French name that means "whimsical" and "playful", Caprice is not a name you hear every day making it a great unique option for a baby girl or boy.
Carter: A C-name of English origins, Carter literally means "transporter of goods by cart."
Casper: Not only the name of a friendly ghost, Casper is a name loved and used by many cultures, but it derived from Aramaic and means "treasurer".
Cece: Cece is of Latin origin and means "blind one".
Cadi: Of Greek origin, Cadi is a less conventional came choice compared to Caitlin, but shares the same meaning of "pure".
Celina: Celina comes from Latin and Greek origins and means "heavenly" or "moon".
Cian: A Gaelic name which means "ancient", Cian can make for a perfect name choice for a little baby with an old, gentle soul.
Cleo: Cleo is of Greek origin and means "to praise" or "acclaim".
Just getting started on your baby naming journey? Take a look at all of our lists of name ideas, we're sure you'll find the perfect fit!
Love a C name we missed? Add it the comments section below!