Simple Tips for Effortless Holiday Hosting
Parties and guests are a big part of this season. Holiday hosting can be stressful – particularly if you have perfectionist tendencies. While it's natural to want your home to be as welcoming and comfortable as possible, you'll make your guests anxious if you spend all your time fussing over every little detail.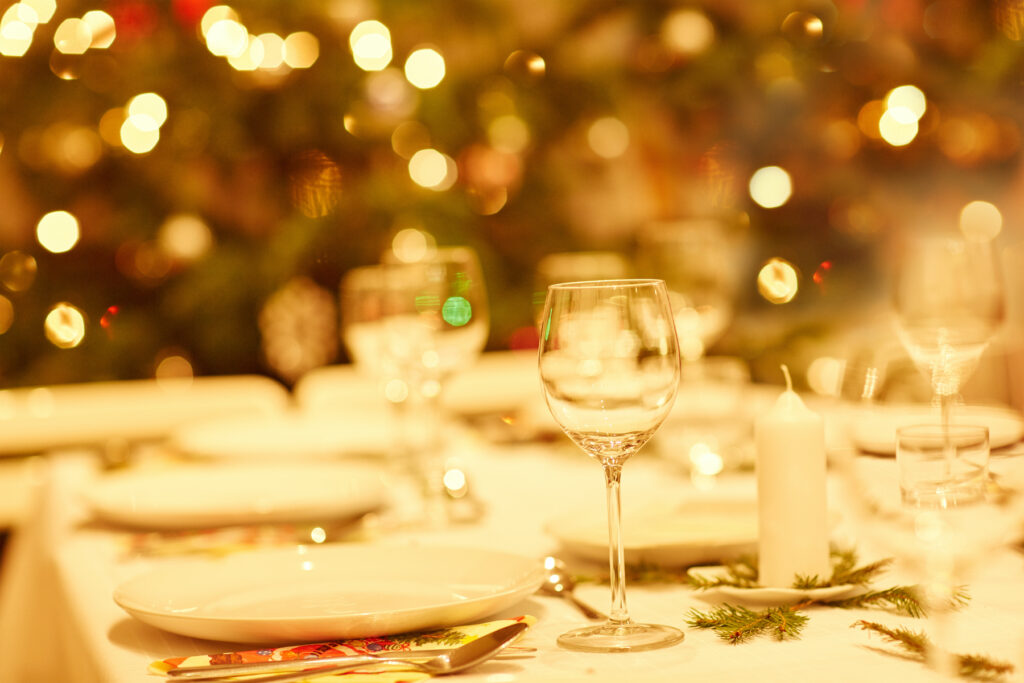 If you haven't heard Rev. Jack King's perspective on Scruffy Hospitality, it's worth considering:
Scruffy hospitality means you're not waiting for everything in your house to be in order before you host and serve friends in your home. Scruffy hospitality means you hunger more for good conversation and serving a simple meal of what you have, not what you don't have. Scruffy hospitality means you're more interested in quality conversation than the impression your home or lawn makes. If we only share meals with friends when we're excellent, we aren't truly sharing life together.

Don't allow a to-do list to disqualify you from an evening with people you're called to love in friendship. Scheduling is hard enough in our world. If it's eating with kind, welcoming people in a less than perfect house versus eating alone, what do you think someone would choose? We tell our guests 'come as you are,' perhaps we should tell ourselves 'host as you are.'
Here are some ways to streamline your holiday hosting so you can be a gracious, relaxed host this holiday season.
BE PREPARED
Stock up on some easy entertaining supplies for unplanned or last-minute guests. Tidy up your guest room, keep the bathroom clean and stocked, and fill your pantry with easy appetizers like chips and salsa or avocados for guacamole, veggies, crackers and summer sausage, hot cocoa, and ciders.
There are also some yummy snacks and treats that can be kept in your freezer and heated up as needed for drop-in guests. A holiday charcuterie board or snack tray is easy and can please adults and kids alike. During the holidays, I also keep a frozen lasagna on hand — you never know when you'll need an easy dinner to feed a houseful!
KEEP YOUR HOLIDAY HOSTING SIMPLE
Instead of hosting a big, expensive party, try inviting friends over for cider and cookies. People get partied out pretty quickly over the holidays, and a laid-back evening without feeling the need to impress can be a welcome respite during the busy Christmas season.
Let nature inspire your decorating. It's greener, and it's free! Ferns, pinecones, pine branches and evergreens are great alternatives to plastic decorations. Add color with whole cranberries floating in a glass vase of evergreens. Skip the toxic petroleum-based scented candles and opt for a beautiful essential oil diffuser with Christmas Spirit oil or this Home For the Holidays set. Or try simmering a pan of water with cinnamon sticks, orange peels, and cloves.
PLAN YOUR MEALS IN ADVANCE
If you're having overnight guests during the holidays, pre-plan breakfasts, lunches and dinners and shop in advance so you'll have all your groceries on hand. This is a great list to keep in your holiday planner for reference next year.
If a zero waste holiday isn't completely doable, you can still be "waste mindful." While the average American throws away 25% more during the weeks between Thanksgiving and New Years, you can easily ensure your family isn't part of this statistic through planning and creativity.
ACCEPT OFFERS TO HELP
When friends and family offer to bring a dish to your party or holiday meal, say yes. To simplify your holiday hosting even more, plan the meal as a potluck and invite guests to share a favorite food. This works especially well when the host provides the main dish and drinks, and guests bring appetizers, side dishes and desserts.
A few years ago, I was a control freak when it came to my menus, and I didn't want anyone to bring something that might "conflict" with the plan (terrible, I know!) Now, I'm all about simplicity, so I am thrilled when someone offers up a dish. Saves me some work, and I get to enjoy someone else's cooking!
SET REALISTIC EXPECTATIONS
Don't set expectations too high. If you're hosting a party, remember it's just a party. It's supposed to be fun, not perfect. You won't be the worst host in history, but you're not Martha Stewart either. Stop stressing, embrace that scruffy hospitality, and most of all – have fun.