Delicious Grain-Free, Flourless Banana Bread
While everyone on the Green Child team isn't gluten-intolerant, we all feel better when we avoid conventional wheat or opt for ancient grains. Whether it's going in a lunch box to school or replacing cake at a birthday, we get a ton of mileage out of this simple flourless banana bread recipe.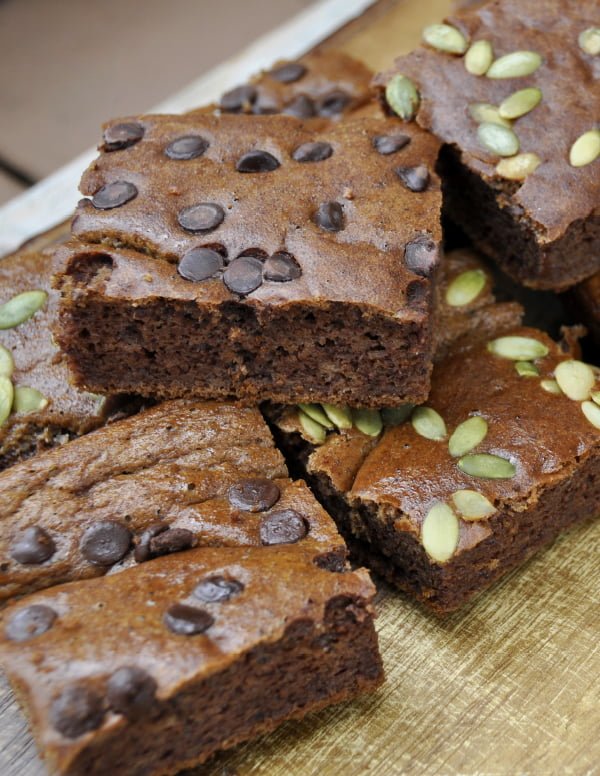 Like most banana bread recipes, you'll want to use ripe bananas. But when it comes to the plantains, it's the green, firmer plantains that help hold this bread together.
To peel a green plantain, cut the ends off with a sharp knife and make a slit following the curve of one side of the plantain, and peel the skin off. Most of it should come off easily, but a few sections can be tough since it's on the early side of ripe. Just cut them away with the knife.
GRAIN FREE BANANA BREAD BAKING NOTES
If you opt for chocolate chips, drop them in right before baking to evenly distribute them. Or you can add after the bread has been in the oven for about 25 minutes to keep them closer to the top.
Mix the batter in a variable speed blender – not a stand mixer. You don't need to completely blend the ingredients, but a mixer will leave the plantain pieces in too large chunks to give it the bread texture.
This grain-free banana bread is fluffy, delicious and completely gluten free!
We sometimes add dark chocolate chips or pumpkin seeds, depending on our mood.
It's perfect for packing in lunches, for snacks, or even with your morning cup of coffee or tea.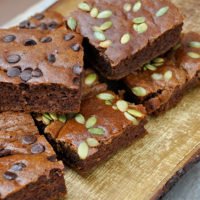 Grain-Free Flourless Banana Bread
A flourless banana bread with plantains, coconut oil, and honey
Print
Pin
Rate
Instructions
Preheat oven to 350°F.

Peel and cut the plantains & bananas into chunks, add to a blender (not a mixer), along with the remaining ingredients — except for the pepitas and/or chocolate chips.

Pulse until smooth.

Pour the contents of the blender into a greased (buttered) 9 x 13 baking dish or standard bread loaf pan.

Sprinkle pumpkin seeds or chocolate chips over the batter.

Bake for 45 minutes at 350°F

Remove from oven, let cool.

Slice, serve, and enjoy!