While everyone on the Green Child team isn't gluten-intolerant, we all feel better when we avoid conventional wheat or opt for ancient grains. Whether it's going in a lunch box to school or replacing cake at a birthday, we get a ton of mileage out of this simple flourless banana bread recipe.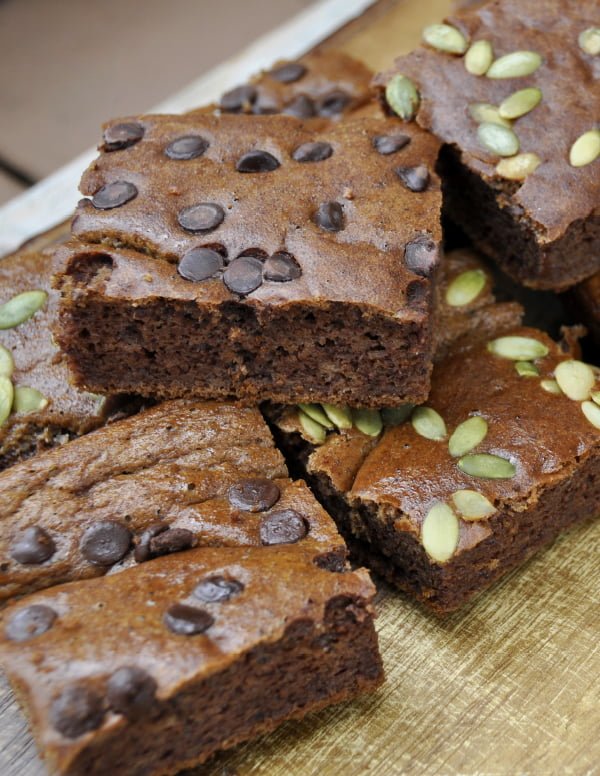 If you follow us on Instagram, you know we make cauliflower rice, chickpea cookies with einkorn flour, and this bread all the time.
Like most banana bread recipes, you'll want to use ripe bananas. But when it comes to the plantains, it's the green, firmer plantains that help hold this bread together.
If you opt for chocolate chips, drop them in right before baking to evenly distribute them. Or you can add after the bread has been in the oven for about 25 minutes to keep them closer to the top.
This grain-free banana bread is fluffy, delicious and completely gluten free! It's perfect for packing in lunches, for snacks, or even with your morning cup of coffee or tea.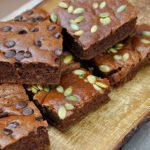 Print Recipe
Grain-Free Flourless Banana Bread
A flourless banana bread with plantains, coconut oil, and honey
Instructions
Preheat oven to 350°F.

Peel and cut the plantains & bananas into chunks, add to a blender, along with the remaining ingredients — except for the pepitas and/or chocolate chips.

Pulse until smooth.

Pour the contents of the blender into a greased (buttered) 9 x 13 baking dish or standard bread loaf pan.

Sprinkle pepitas or chocolate chips over the batter.

Bake for 45 minutes at 350°F

Remove from oven, let cool.

Slice, serve, and enjoy!


Since 2010, Green Child has published a digital magazine devoted to natural parenting and conscious living. Hailed as "good for a green mama's soul," Green Child has grown into a resource valued by parents who care about bringing simplicity, compassion, social responsibility, and instinctual intelligence back to parenting.

Latest posts by Green Child Magazine (see all)