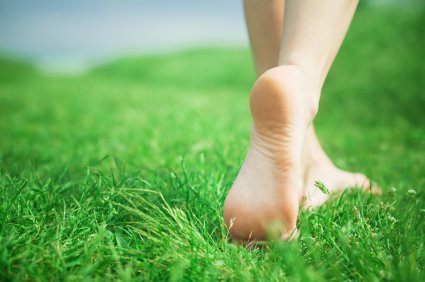 There's a fine line between encouraging others to go green and coming off as a preachy, environmental nut job. "Live and let live," is the motto we try (and sometimes try really hard) to follow.
No one ever criticized a smoker into quitting. So sending evil glares to parents idling their cars at school pickup isn't likely to make them change their ways. Besides, if you'll need volunteers at the school's Earth Day event, it's best to stay on their good side.
But it turns out, the other side of the "green guilt" spear is just as sharp. It's the one we point at ourselves. Eco-anxiety can be so serious that some people report feelings of "crushing paralysis, where there are so many problems to deal with, they seemingly can't move under the weight of the world."
That may be extreme. But if you're feeling the weight of eco world on your shoulders, this article is your permission to kindly…
Get Over Your Green Guilt
In my idea of the perfect green world, strawberries are fresh from the farmers' market all year long, Big Food and Big Pharma implode, and Lego makes a big announcement that they'll only use recycled plastic. Oh, and we always make it to the dryer on time to hang up the clothes, and never press the energy-hogging "restart" button
That world doesn't currently exist, and the truth is… we have to be ok with that.
Convenience is going to take the driver's seat when we're in a mad rush or we've had a crazy, stressful day. The last thing you – or I – need at that point is to beat ourselves up over throwing a yogurt cup in the park's trash can because you couldn't take it home to recycle it.
This is where we're convinced you'll live longer, and probably greener, if you let yourself off the hook for these things. As with most of life, it's all about balance.
Writing for a health food blog a decade ago, I found the word Flexitarian. It's a term that relates to food, but I've found the theory itself works well with just about everything in life. A flexitarian is basically a vegetarian who occasionally bends the rules. A mostly plant-based diet of vegetables, grains, and fruits is balanced with occasional protein like fish, chicken, lean meat, or dairy. They'll eat these meats if they're organic, free range, or minimally processed.
The 80/20 rule has given us a ton of grace in our homes. We use it with food: 80% healthy foods should crowd out the 20% of sweets or fast food. It also works with things like using only environment friendly cleaning products, but those crazy shower clogs that nothing but Drano will solve.
You can play with the ratio to figure out what works with your life, but here are some ways the 80/20 rule can keep you both healthy and sane:
Organic vs Conventional foods
Reuse or repurpose vs Buy new
Walking, biking, public transportation vs Driving
Exercise vs Downtime
Reusable gift wrap or fabric gift bags vs Wrapping paper or paper gift bags
Reading vs Screen time
Buying locally made vs Buying items made elsewhere
You might find that these rules – or the freedom to bend them – will keep you from going from green to brown when life gets crazy-busy.
If all else fails and you find yourself succumbing to green guilt, try our ultimate coping technique…  a warm bath, pomegranate martini, and a donation to your local CSA or environmental charity.

Latest posts by Amity Hook-Sopko
(see all)