A full day of school can use up a lot of your child's energy. Add in homework and extracurricular or social activities, and you can see why adequate rest is important to keep those little bodies thriving.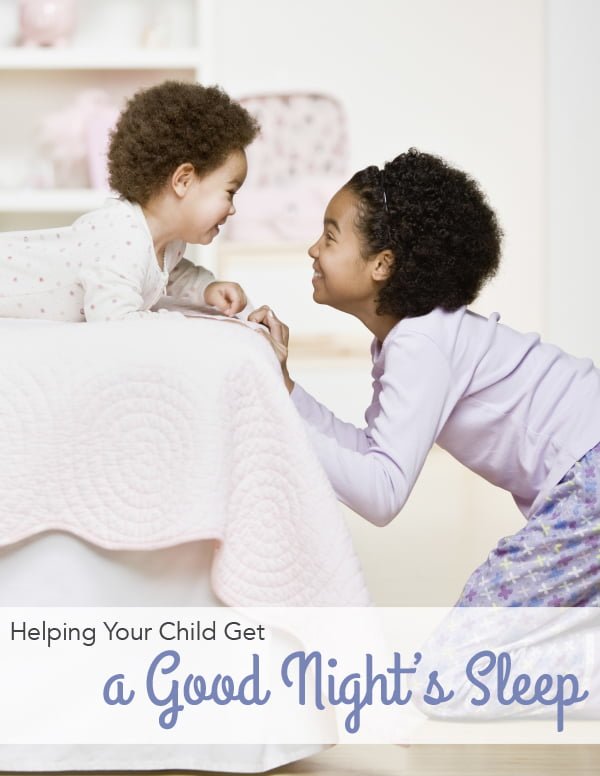 While each child is different, these guidelines can help you spot if your child's sleep schedule is on track for her age. This chart includes naps.
1-3 Years: 12 – 14 hours per day
3-6 Years: 10 – 12 hours per day
7-12 Years: 10 – 11 hours per day
12-18 Years: 8 – 10 hours per day
Just how important is sleep to your child's ability to focus in school?
In a National Sleep Foundation experiment, children were asked to go to bed later than normal for a week, and then were asked to spend no fewer than 10 hours in bed for another week. During the week of later bedtimes, teachers rated these kids as having more academic problems and more attention problems.
Here's how to encourage healthy sleep habits for your child
Finish homework and dinner with enough time for the family to unwind a bit before bedtime.
Make sure your child's room is relaxing and safe with no electronics or screens to distract him at night. Just as you baby-proofed when she was little, do some investigating to make sure her room isn't a source of hidden toxins or allergens. Choose an organic mattress and wash sheets and bedding often with a natural laundry soap.
Set a specific bedtime working backward from what hour your child must wake up to get to school on time (or the time you typically begin homeschooling) and allow for the age-appropriate number of hours your child needs to rest.
Create a predictable bedtime routine. A younger child will need more guidance through his nightly routine, while an older child can begin practicing self-care.
Your routine could include…
a warm bath
brushing teeth
reading a book together
following a guided meditation designed for kids
sing a calm song
last call for bathroom trips and a drink of water
good night snuggles
Create a Healthy, Cozy Bedroom
Be mindful of your child's surroundings. Because your child spends so much time in their bedroom, Feng Shui experts recommend paying careful attention to the layout and contents of their room. Dedicating your child's bedroom to quiet play, sleeping, and dreaming will help them develop and grow into their full potential. Here are some simple feng shui tips for kids' spaces.
Keep screens out of the bedroom. A Harvard Health study found that, "blue wavelengths—which are beneficial during daylight hours because they boost attention, reaction times, and mood—seem to be the most disruptive at night. And the proliferation of electronics with screens, as well as energy-efficient lighting, is increasing our exposure to blue wavelengths, especially after sundown."
Choose a nontoxic mattress. Many conventional mattresses are treated with flame retardants that can build up in the body. Another super scary factor about those mattresses is that they're actually highly flammable. If that's not evidence enough, here's how toxic chemicals add up to create an overall chemical body burden.
The 2-in-1 Organic Cotton Ultra Mattress from Naturepedic is not only certified organic but it's allergen-friendly made without wool, latex, soy foam, or other potential kid allergens. With safer waterproofing options including the 2-in-1 that is waterproofed on one side with polyethylene, a food grade plastic, for potty-training or sick kiddos. The other side is quilted for that grown-up feel.
Latest posts by Green Child Magazine
(see all)