Creamy Vegan Pumpkin Smoothie
Looking for a delicious & easy way to eat seasonally? Look no further than pumpkin. This creamy vegan pumpkin smoothie gets you in the mood for fall with a healthy burst of rich flavor.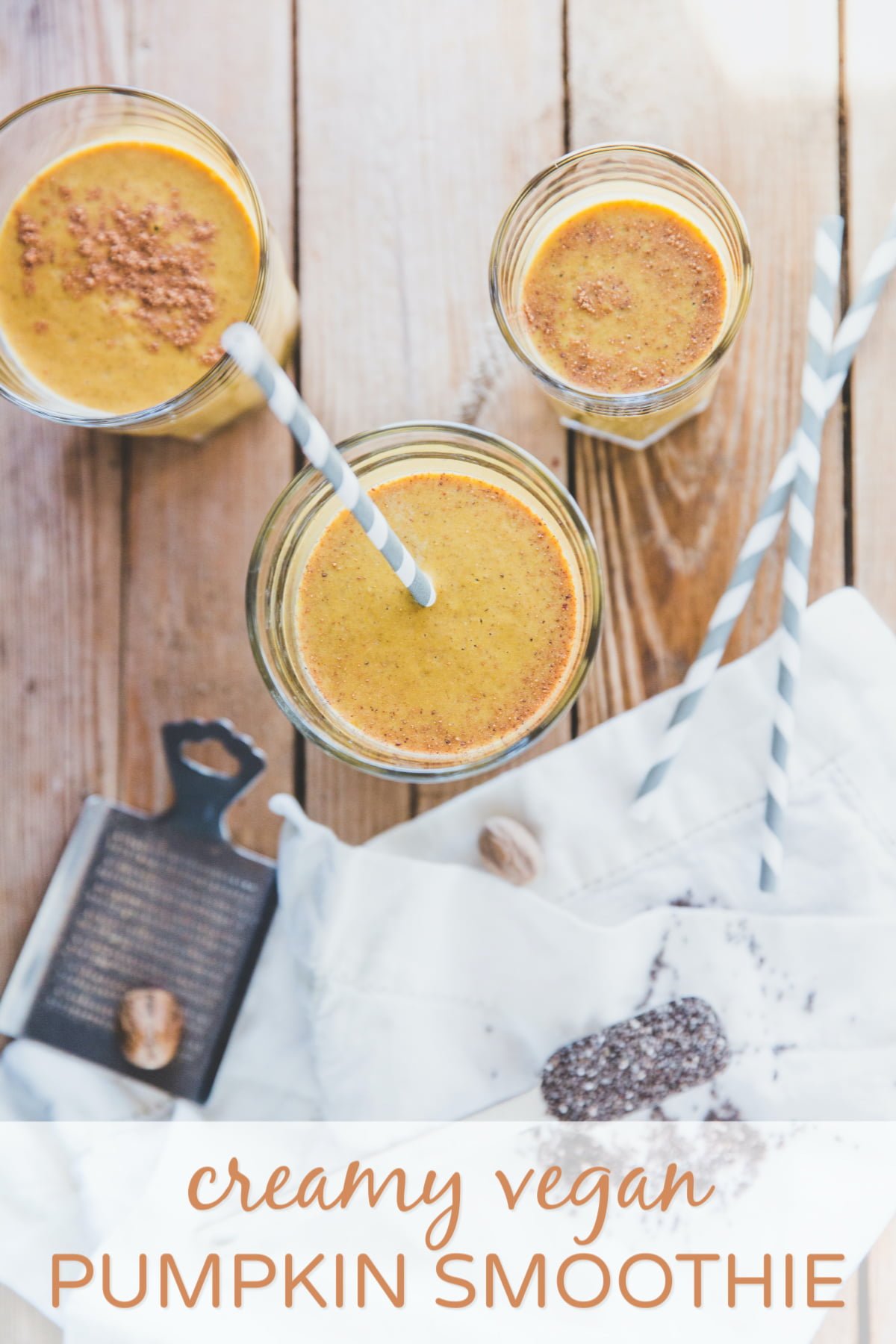 With beta-carotene, antioxidants, Vitamin A, and pectin, pumpkin builds the immune system, protects from free radical damage, and contains insulin regulating properties. The added spices to this vegan pumpkin smoothie will help regulate your energy all day long.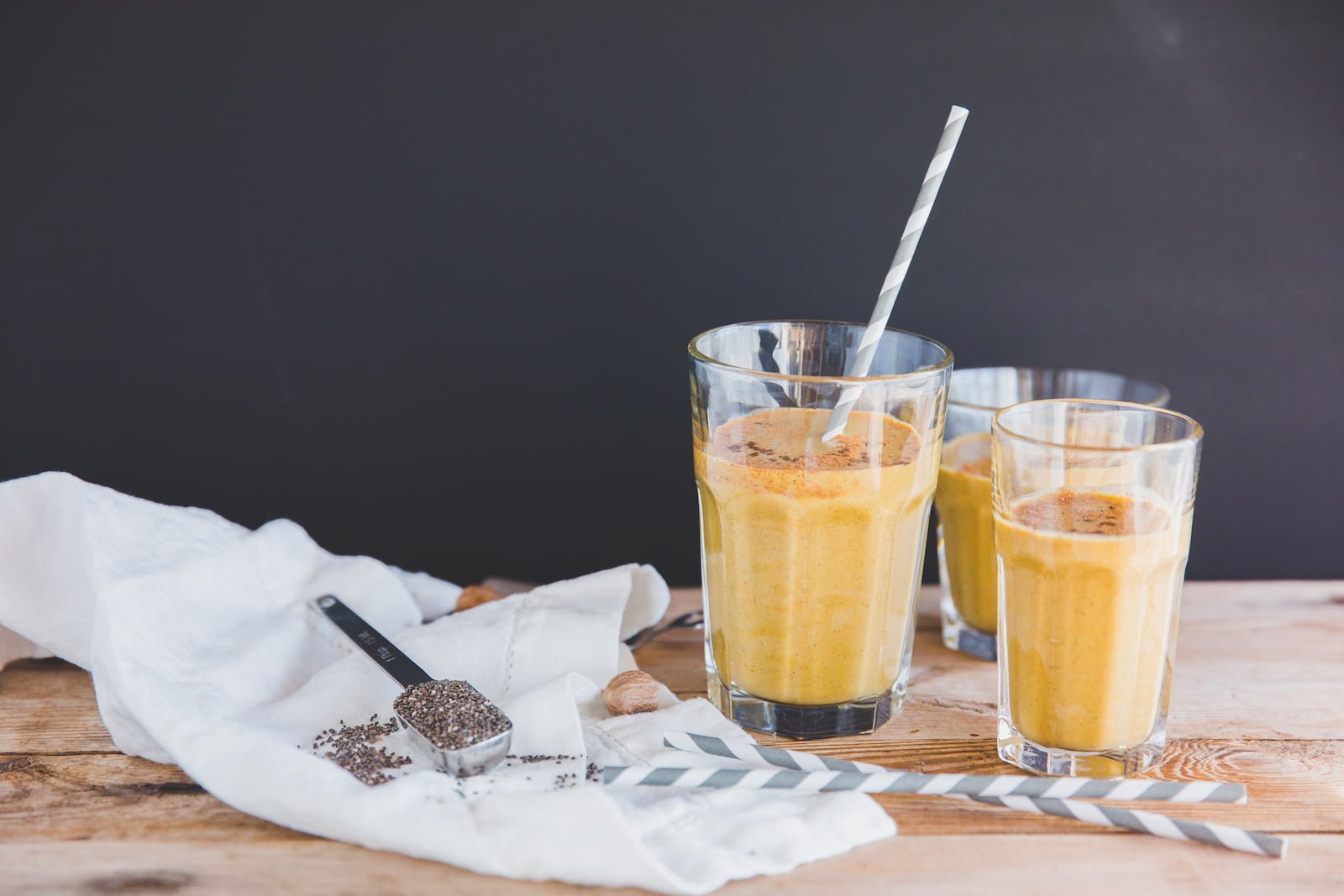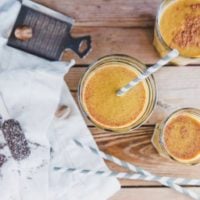 Ingredients
2

cups

nut milk

1/2

cup

rolled

'old fashioned' oats

2

tablespoons

chia seeds

1

cup

roasted pumpkin

sweet potato or butternut squash (canned also works)

1

frozen ripe banana

2

teaspoons

cinnamon

1/2

teaspoon

ground ginger

1/4

teaspoon

ground nutmeg

2

tablespoons

pure maple syrup
Instructions
In a medium-sized bowl combine the milk, oats, and chia seeds.

Place in the fridge for 1 hour or overnight.

Add soaked oat mixture to a high-speed with remaining ingredients.

Blend until completely smooth.

Enjoy!