5 Free Mindful Holiday Coloring Pages for Kids
Enjoy these fun and free mindful holiday coloring pages with your little ones this holiday season. These charming seasonally-themed coloring pages are the perfect activity for adults and kids alike.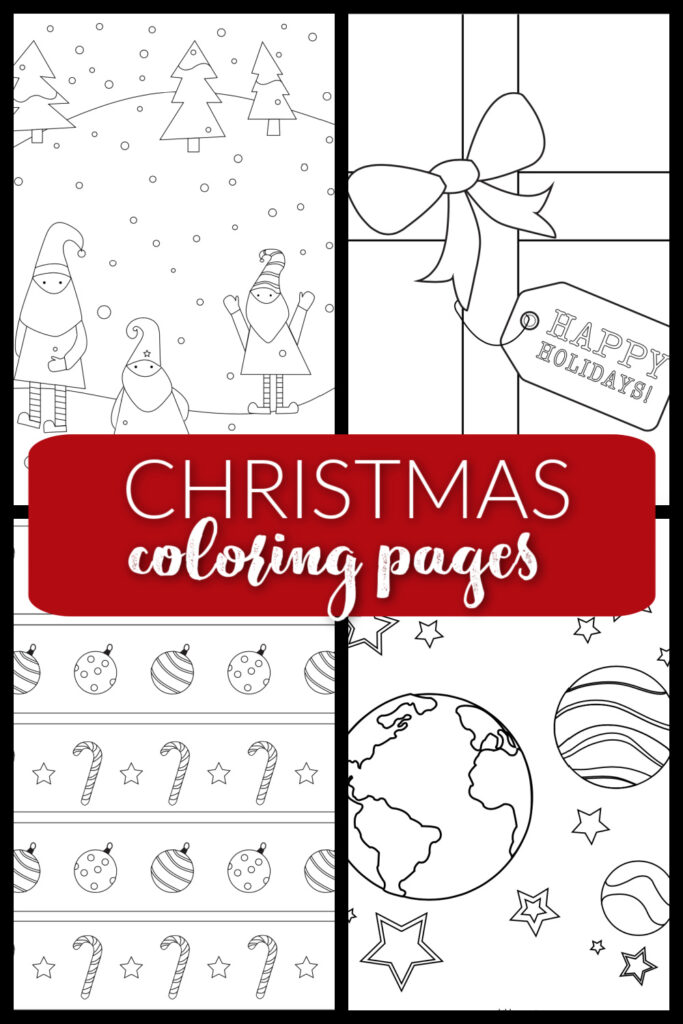 These free coloring printables make a great mindfulness companion to our guided meditation scripts for kids. Coloring is a calming activity that can boost your child's creativity and focus.
Looking for Hanukkah themed coloring pages? Find them here.
CHRISTMAS COLORING PAGES FOR KIDS
This free printable PDF coloring pack includes 5 holiday coloring pages for kids – including elements that are super fun for the season: elves, gifts, peaceful planets, ornaments, and mandalas.
Coloring can be a wonderful activity to keep little ones busy while you get things done for the holidays. But an even better way to enjoy these is to spend some quiet time coloring one alongside your child. Why suffer from holiday burnout when there's a simple solution to help you relax and enjoy the simplicity of the season?
In fact, coloring has the ability to relax the fear center of your brain, the amygdala. It induces the same state as meditating by reducing the thoughts of a restless mind. This generates mindfulness and quietness, which allows your mind to get some rest after a long day at work. (source)
Encourage your child's creativity and bold color choices. Each coloring sheet fits 8.5 x 11 paper.
Use the gift tag pages as actual gift tags, or make experience gift coupons to give to the family members and friends on your holiday list.
Click here to download your free printable holiday coloring pages for kids. The link will open as a PDF with 5 coloring pages. Print them all, or let your child choose their favorites.
Can't print right now? Just pin this post and come back later.
If you're looking for even more creative (and a little more challenging) ways to relieve a little of your own holiday anxiety, try these festive holiday coloring pages for adults.
Find other fun holiday activities for kids:
Edible & DIY Holiday Gift Ideas
Eco-Friendly Gift Wrapping Fun with Kids
How to Make Your Own Fabric Gift Bags
These Holiday coloring pages are available for your personal, non-commercial use. Mass-production of these coloring pages is not permitted, even for non-profit purposes. Mass-redistribution of these digital files is also not permitted.
If you want to let people know about these free holiday printables, you are welcome to share a link to this page. Pinning is okay as long as the pin links back to this page.