If you're trying to teach your children to be healthy and green, Halloween can be a challenge. After all, is healthy Halloween candy even a thing? Yes, you can still give the kiddos the treats they desire and having a few tricks up your sleeve will help. Get excited, because we're highlighting 10 healthier Halloween candy options, that you might want to take a bite out of, too!
HEALTHY HALLOWEEN CANDY IDEAS + A GREENER HALLOWEEN
The reasons for choosing a less commercial and greener Halloween are many. So, this year, why not give it a much-needed upgrade with non-food treasures and healthier Halloween candy options?
Start by creating a treasure bag made from a used shopping bag or old pillowcase. Let your kids decorate their bags so they are personalized.
NON-CANDY HALLOWEEN TREATS
Fill your stash with a bounty of trinkets kids will love including:
Stickers
Pencils
Temporary tattoos
Whistles
Glow-in-the-dark bracelets
Friendship bracelets
Joke cards
Beanbags
Nontoxic or homemade play dough
Think of this as your guilt-free, grand teachable moment and perhaps your kids will one day carry on this healthier Halloween tradition.
SERVE A HEALTHY DINNER BEFORE TRICK-OR-TREATING
Sugar on an empty stomach does a number on the immune system. "Too much sugar in your system allows the bacteria or viruses to propagate much more because your initial innate system doesn't work as well. That's why diabetics, for example, have more infections," explains Dr. Michael Roizen, MD.
Make sure your family eats a healthy dinner with plenty of protein and fiber to counteract the impending sugar fix. Having a nourishing and filling meal beforehand can also curb the urge to overeat sweets.
HEA

LTHIER HALL

OWEEN CANDY OPTIONS
Every year, you read all the articles on Halloween candy and exactly why it's so bad for you. Chock-full of GMOs (or bioengineered foods), sugar, dyes, and plain old crap, there's certainly a case to be made for skipping out on the stuff.
I think about all the freedoms my childhood afforded me – tons of Snickers and Twix bars and eating whatever I wanted – and I'm not saying I was the healthiest kid on the block, but there has to be a balance here.
So, let our kids have some candy and enjoy some freedom and balance in their lives.
If you're trying to get your family to eat healthy, you already know that candy may never qualify as "healthy" and should always be consumed in small amounts and from natural sources. Halloween is a good opportunity to teach your kids what to look for on food labels.
Here are some healthier Halloween candy options from food manufacturers that are doing better. Many of these options are also gluten-free.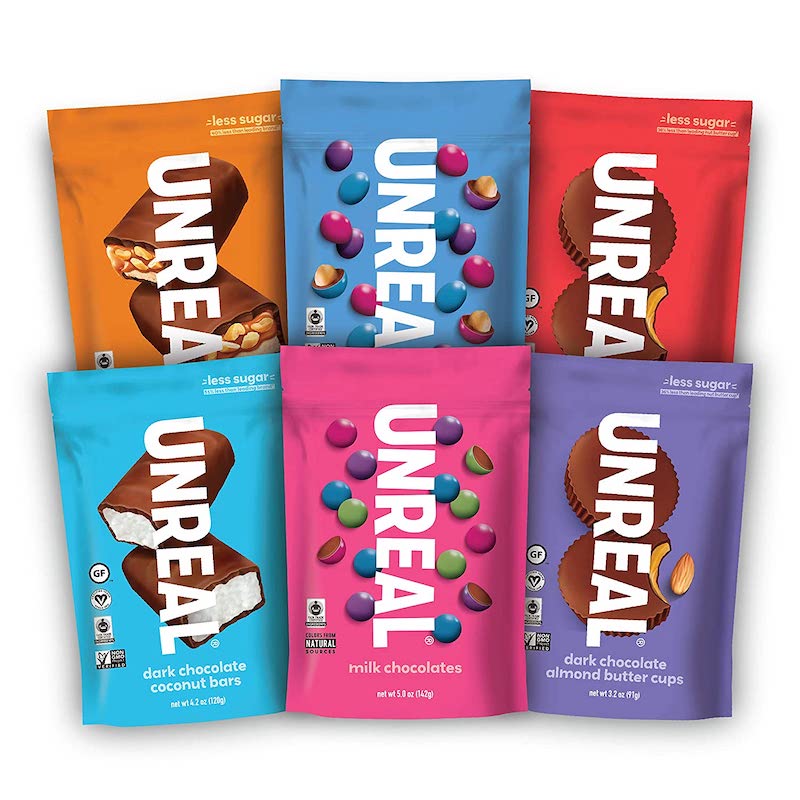 All of their chocolate is certified by Fair Trade USA. Natural ingredients such as beetroot, carrot, and red cabbage juices are used to color the candy coatings.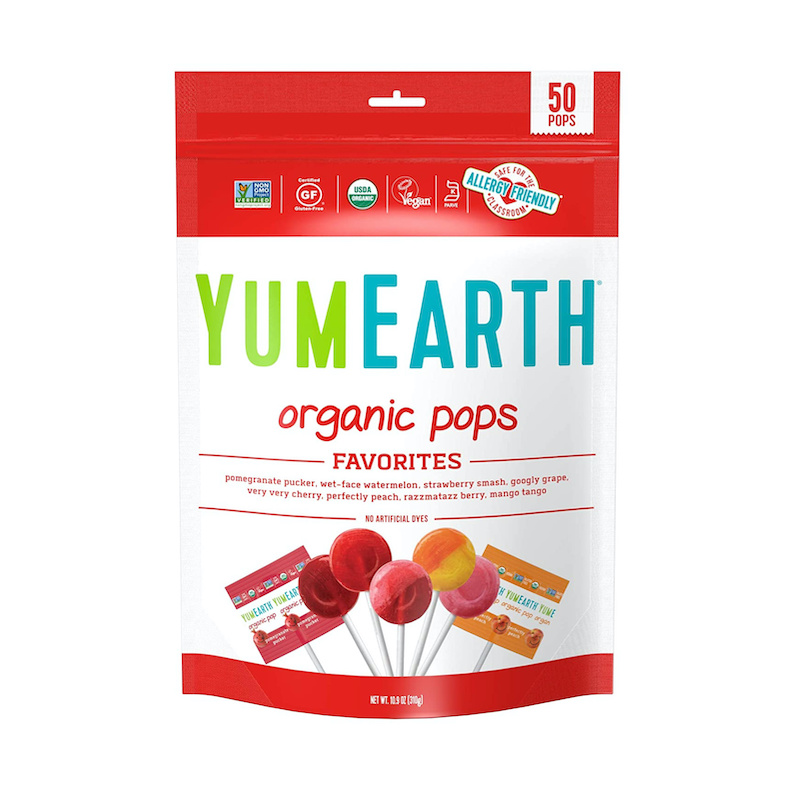 USDA Certified Organic and non GMO (bioengineered food). Also free from the top 8 allergens. Each lollipop is individually wrapped.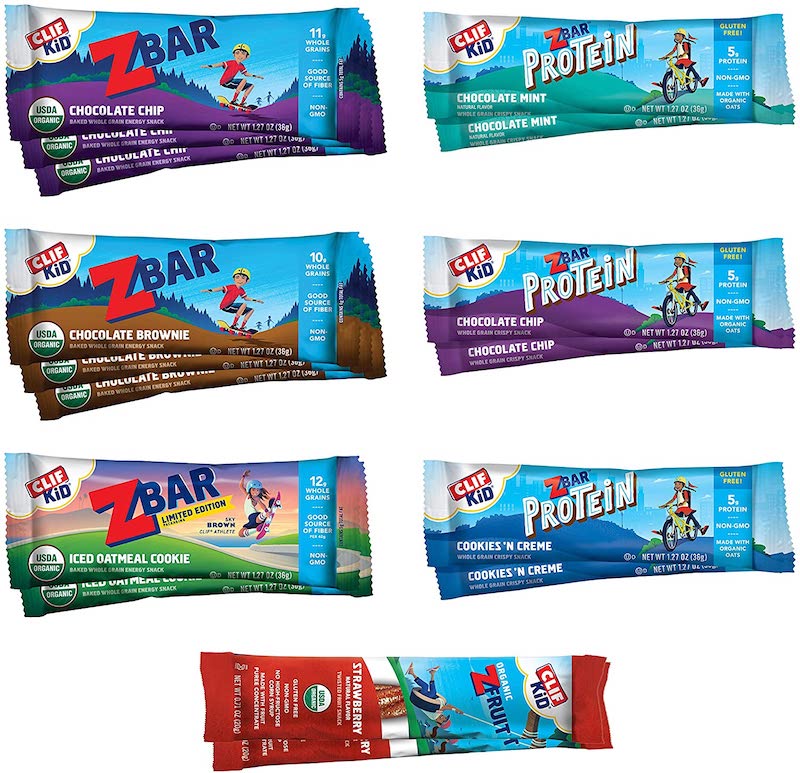 USDA Certified Organic, these protein bars contain no artificial flavors or synthetic preservatives. And most kids love the options.
These are Non-GMO Project Verified and USDA Certified Organic. The chews are made with Fair Trade-Certified sugar, and the bulk candy comes in home-compostable, cellophane bags. Not only is this a healthy halloween candy option, but a green choice too!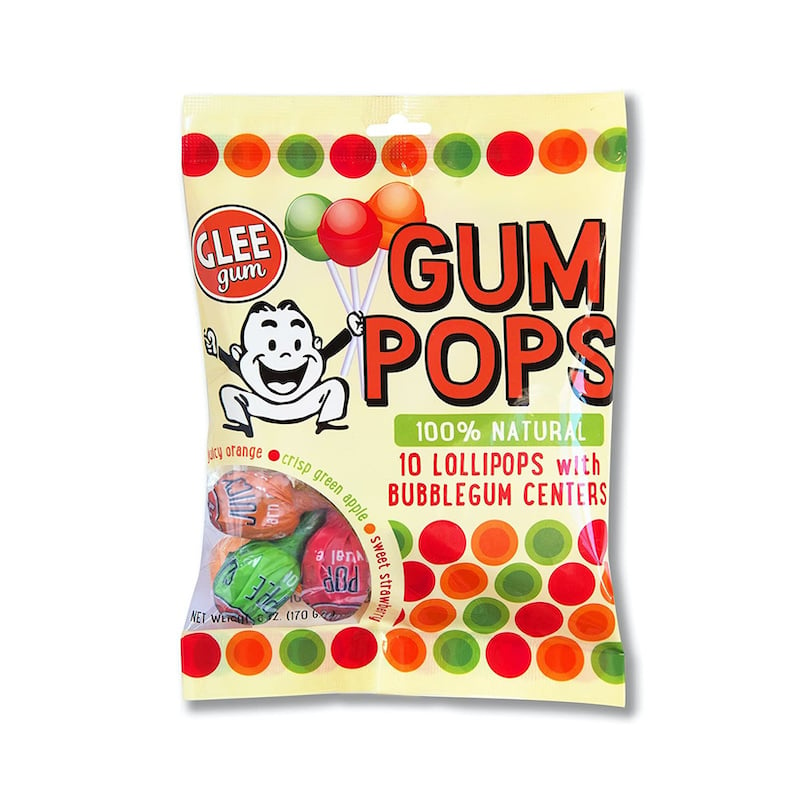 Non-GMO Project verified, Glee Gum is one of the few North American gums still made with chicle, a tree sap harvested sustainably. The company partners with a nonprofit group to plant trees, revitalizing degraded lands.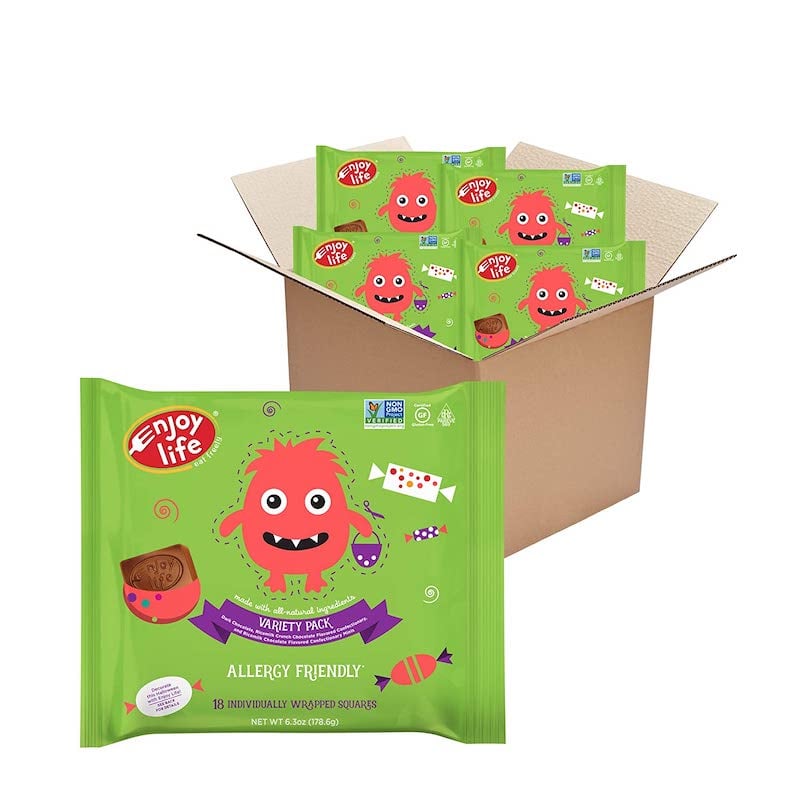 Non-GMO Project verified, Dairy-free bite-size mini chocolate bars, offer allergy-friendly Halloween chocolate candy. Individually wrapped and free from 14 most common allergens including dairy, nuts, and soy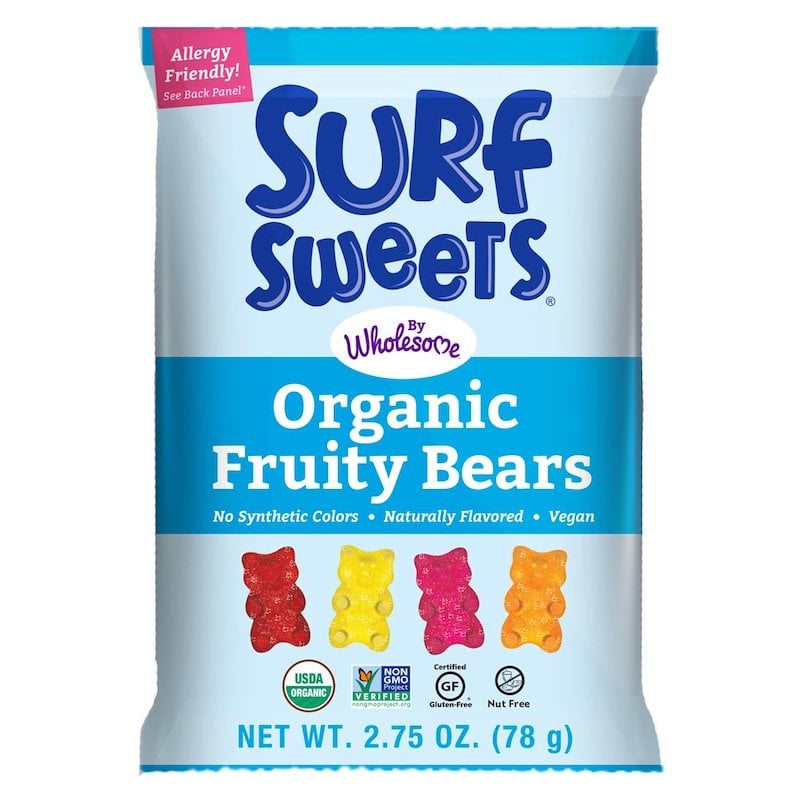 Available in Halloween treat packs of 20, they are USDA Certified Organic and Non-GMO Project verified. This healthy Halloween candy option is also free of the 10 most-common allergens.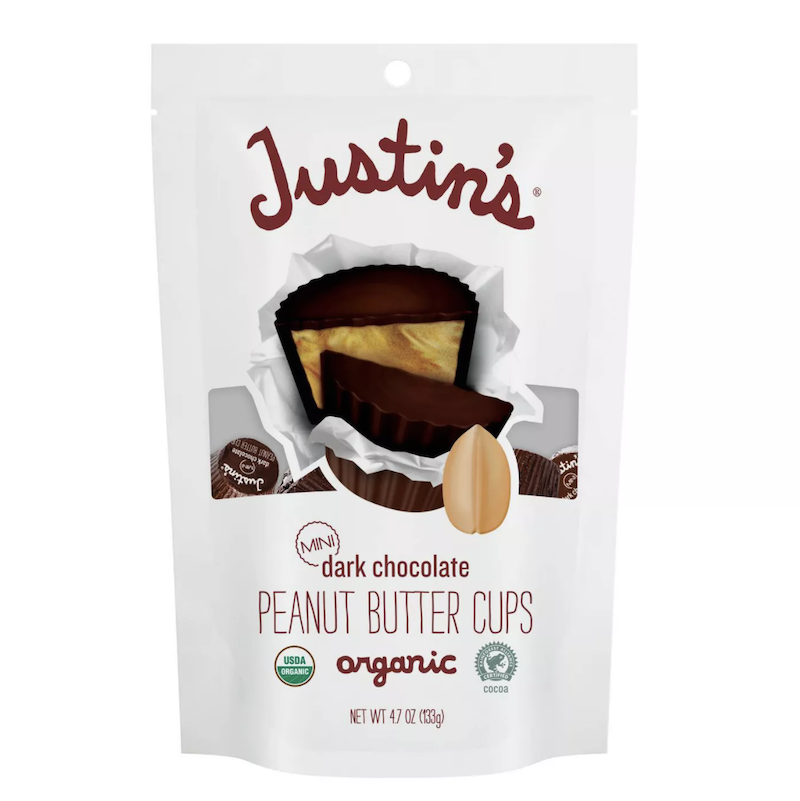 JUSTIN'S DARK CHOCOLATE PEANUT BUTTER CUPS
These are made with organic, fair trade chocolate and locally sourced ingredients. The company donates part of its proceeds to worldwide hunger relief and poverty relief.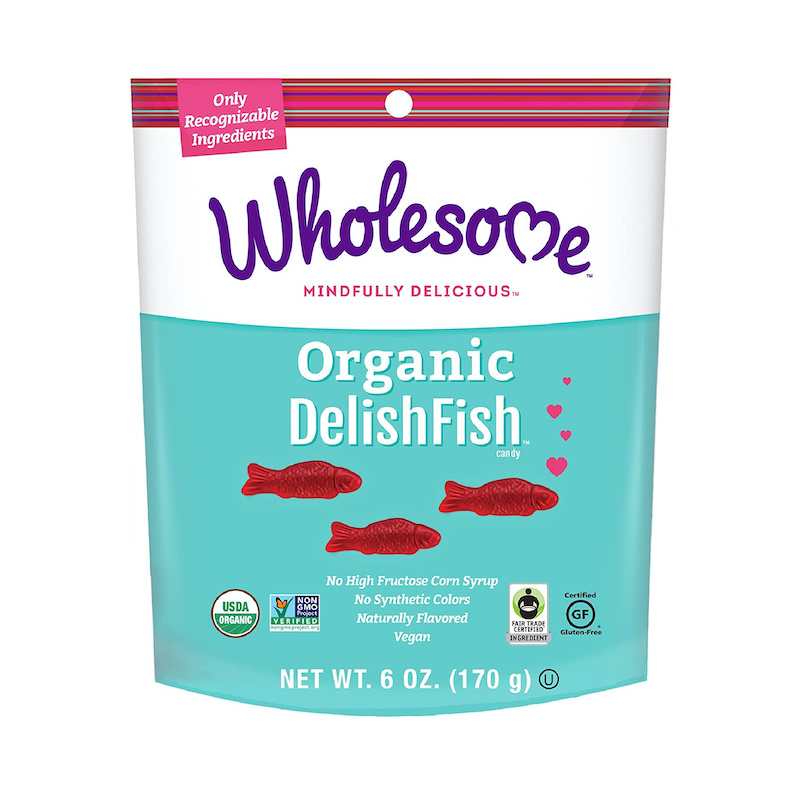 Made with organic Fair Trade sugar, certified gluten free, vegan, and kosher. No high fructose corn syrup, artificial flavors or colors.
Latest posts by Esther Blum
(see all)