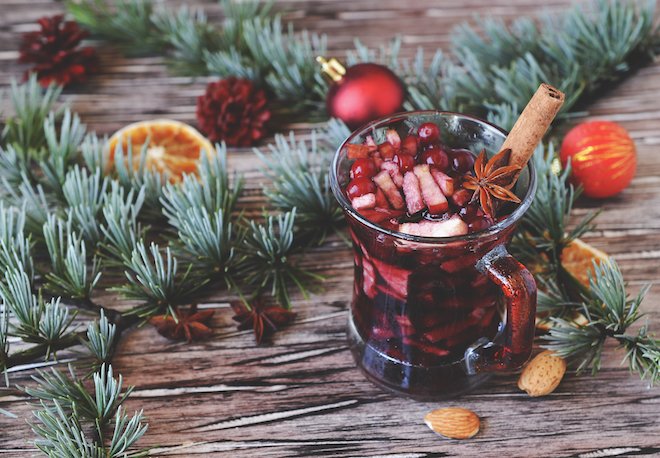 Do the holidays have you already feeling the temptation to indulge in foods and traditions that no longer match your lifestyle?
Seasonal festivities are meant to be fun, but we all know they can also be the source of stress. One strategy that may help ease the pressure for your family is to take a flexitarian approach to the holidays.
What's a Flexitarian?
The word "flexitarian" was coined to describe people who are mostly vegetarian, but who make the occasional exception and eat meat or fish once in a while. For example, eating turkey once a year on Thanksgiving, or ordering a meat dish rather than going hungry if there is nothing vegetarian on the menu.
Now, if you are a strict vegetarian, or a strict anything, for that matter, you may be thinking, "No way!"
But this isn't about sacrificing your most sacred beliefs for the sake of convenience. (There are definitely situations where you won't want to go flexi, as we'll see in a moment.) Instead, think about it as a mindset you can apply to your life wherever and whenever it is appropriate for you and your family. It's a kind of consciously relaxed, not-quite-perfectionism that makes room for real life while still setting higher standards.
Flexitarianism isn't limited to those interested in limiting their meat consumption.
You can apply a flexitarian approach to other dietary restrictions as well, or indeed to just about any discipline. If you avoid sugar in your family, but allow your kids the occasional taste of cake and ice cream so they don't feel like freaks at birthday parties, you're already going flexi. Another example would be letting your perfectly healthy child stay home from school for a day to spend time with a visiting grandparent.
Why Go Flexitarian?
The flexitarian approach has obvious benefits, especially during the holidays. Perhaps the most common reason to bend the rules is to ease the pressure of social interactions. You might find it worth breaking your no-sugar rule and accepting a small piece of Aunt Martha's famous Triple Chocolate Fudge Disaster in order to avoid her obvious disappointment that you don't appreciate her contribution to the festivities. Or you might feel more comfortable just eating whatever is served in order not to feel like you're a burden to your host.
The flexitarian mindset allows you to make these decisions consciously ahead of time so you can relax and enjoy the occasion, rather than feeling pressured into breaking your rules and beating up on yourself afterwards for caving.
Flexitarianism can also help you ease into a healthier or more positive habit with a minimum of stress and/or resistance from your family. For instance, if you are working on reducing your kids' video game exposure, and suddenly find yourself at a gathering where all the kids are plugged in, consider declaring the night a video free-for-all.
That way you'll be removing the temptation for them to sneak behind your back, and allowing yourself to relax and enjoy the party without having to play the role of video police for the evening. Allowing occasional indulgences can help avoid the tendency to develop resistance to a new habit, and teach kids the value of self-regulation.
When NOT to Take a Flexitarian Approach
There are three situations when flexitarianism is not the answer:
When you have deeply held moral or religious beliefs. (For example, if you are orthodox Jewish you obviously can't be flexitarian about eating Kosher.)
When breaking a particular rule will have dire and serious consequences – either immediate or delayed. Allergies are an example. If your child is celiac, there's no wiggle room on gluten consumption. What can be a little trickier is when the consequences aren't immediate. Take the video game example again. Perhaps your child is easily overstimulated, and likely to be a complete basket case the day following excessive gaming. In this case you're probably better off sticking to the usual rules.
When you know that you are unable to practice moderation. Many recovering alcoholics rightly refuse even one sip of anything alcoholic, because they know that the tiniest taste will send them all the way back to the bottom of that slippery slope. Even if you are not an alcoholic, you may be aware of some areas where you just can't seem to control yourself. For instance, can you eat just one piece of a large bar of chocolate? Or once you take a nibble, are you virtually guaranteed to find yourself gobbling down the rest? Do you know from experience that once you've splurged on purchasing one over-budget gift, you feel compelled to match the extravagance for everyone in your extended family? If so, you are probably better off not allowing exceptions to your rules governing that particular area.
Even if you can't or don't want to bend the rules in one area of your life, you can still take a more flexible attitude by making concessions in other areas that don't compromise your values. The key is to relax your expectations consciously, temporarily, and only if doing so results in a higher quality of experience.
Relax With a Flexitarian Holiday
So the next time you find yourself standing in the middle of your kitchen hyperventilating and wondering how you're going to survive this or that aspect of the holiday, relax. Take a deep breath, and assess where you can give yourself a break. You may not be willing to compromise on certain things, but you're almost certain to find some way to make your life easier.
Will your children really suffer if you don't make no-refined-sugar candy alternatives to bring to the family gathering? Or if they will, in what other areas can you allow yourself a break? Maybe you can skip mopping the floor, or suggest an easier solution (like exchanging floral centerpieces) to the frenzied annual shop-till-you-drop gift-giving scene.
Regardless of how you try it, the flexi approach can help you relax and actually enjoy the holidays – which may be the best gift you could ever give yourself and your family.
Latest posts by Christie Anne Martin
(see all)