Hosting an Eco-Friendly Summer Party
Want to host an eco-friendly summer party but aren't sure how?
It's not as hard as you might think!
Whether it's a Memorial Day cookout, Fourth of July pool party, or any summer gathering in between… there are plenty of ways maintain your eco-friendly lifestyle while having a great time with friends or family.
Here are some of our favorite ways to host an eco-friendly summer party.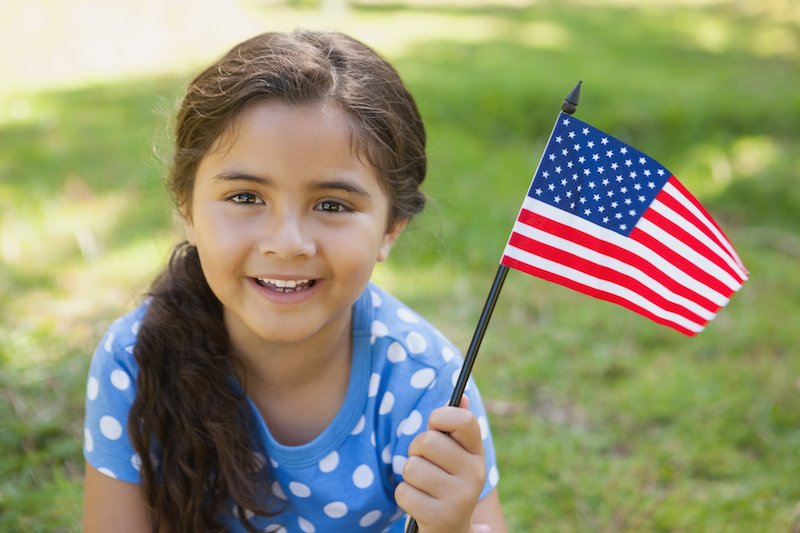 Buy Local
Fresh food is a highlight of any summer party. Buying produce from your local farmer's market guarantees the freshest, tastiest food. Your party's carbon footprint drops significantly when none of the food travels hundreds of miles to get there.
As a bonus, you're supporting your local economy and enjoying the foods naturally designed to nourish your health.
Some festive and fun treats you can make from seasonal (local if possible) ingredients are:
Strawberry Blueberry Jicama Salsa
Choose Reusables for Your Eco-Friendly Summer Party
Unlike most paper, paper plates can't be recycled due to leftover food residue and any wax coating on the plate (source). Instead, use reusable plates, cups, and silverware.
While you don't exactly want to eat from melamine plates every day, they work out great at parties and you can often find them affordably online or at Target. Gather a collection of old silverware from the thrift store.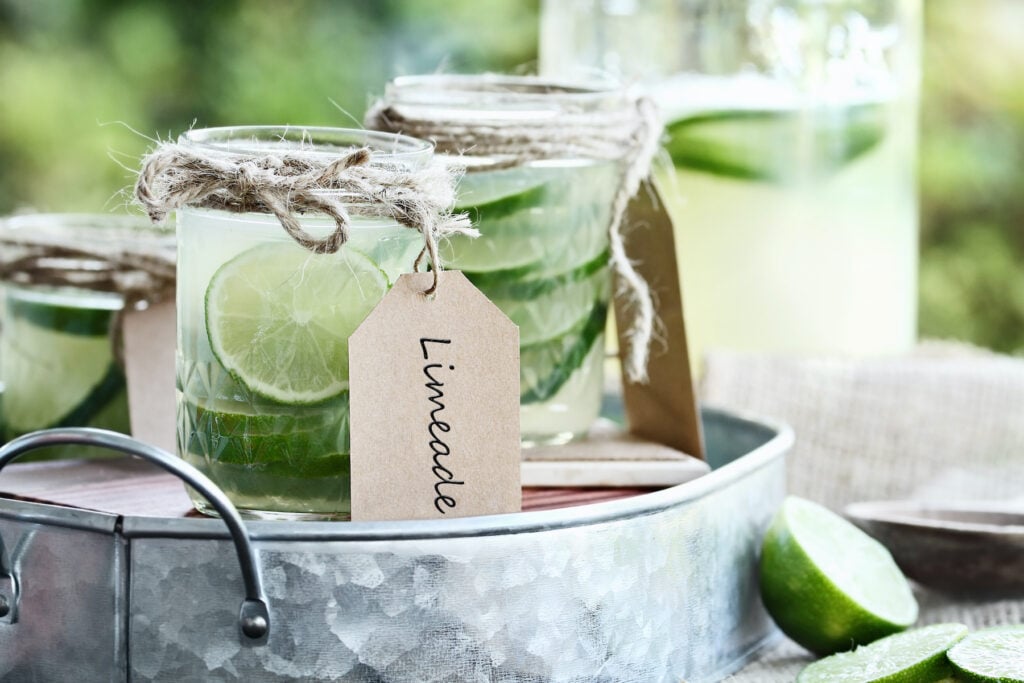 If disposable is your only option, try compostable and biodegradable plates like these from Bambu. are a more optimal choice compared to paper because when rinsed off they can be thrown in your recycling bin with the rest of your plastic.
Let Mother Nature Host
Although it might be tempting to sneak inside to escape the heat, consider an all-outdoors party. If you don't crank the AC indoors, your guests will be less likely to hang out in the house.
Make sure there are ways for your guests to cool down, whether it's a shady area, cool drinks, the popsicles above, or a dip in the pool minus the chemicals!
Green Your Grill
Grilled food is a staple of summer parties. Although neither propane nor charcoal is perfect, charcoal releases about twice the amount of carbon dioxide as propane. Natural gas has been found to be the optimum choice. If your family grills often, it may be worthwhile to connect your grill to your home's gas supply.
And if you're concerned about carcinogens in grilled food, you can minimize your exposure to cancer-causing compounds before, during and after you grill with these tips.
Don't Waste Food
Parties can be a major source of food waste. Danielle Nierenberg of Food Tank offers these ideas for reducing food waste and making the best eco-friendly summer party:
When adding carrots to coleslaw or celery to potato salad, add the vegetables' leaves for extra flavor and nutrients. Bonus: when adding herbs like dill or parsley to these classic dishes, use the leaves and stems!
Use stale rolls after the holiday to make croutons, breadcrumbs, or even bread pudding.
Sprinkle leftover wine and sangria into sauces for extra acidic flavor. And freeze leftover lemonades, punches, or mixed drinks for a cooling treat through the rest of the summer.
Freeze leftover or bruised fruit for nutritious breakfast smoothies on July 5th. Stuck on those watermelon rinds? Sautée or pickle organic watermelon rinds for a sweet addition.
Collect the bones from barbecued meats to make stock.
Use an app or organization in your community that will accept surplus meals for donation.
B

e Sure to

Recycle
There's no need for your celebration to create a bunch of waste. Compost the food scraps, and recycle the items your area accepts: plastic, aluminum, and glass. Cups, chip bags, and drink pouches can be recycled through TerraCycle's free collection program, where two cents for each item goes to a charity of the collector's choice.
Keep Kids & Pets Safe During Fireworks
Most kids and pets are (wisely) afraid of fireworks. If your party will include them, make sure there's plenty of time for young children to find a safe viewing area or leave the party if the child is terrified by fireworks. Parenting experts advise this is a very real fear, and it's best to work out a safe plan in advance.
For pets, Dr. Carol Osborne, DVM says classical music has been shown to reduce canine anxiety. Pet thunder shirts are also an option to help comfort stressed dogs.
Always keep a water hose on hand while lighting fireworks. Be sure to clean up any debris when the show is over, and go back out the next morning to clean up what you may have missed in the dark.