Vitamin B12 is an incredibly important vitamin at every stage of life. Found in a variety of foods, Vitamin B12 is important to our bodies in a number of different ways, including the promotion of healthy brain development, memory, healthy skin and proper blood pressure.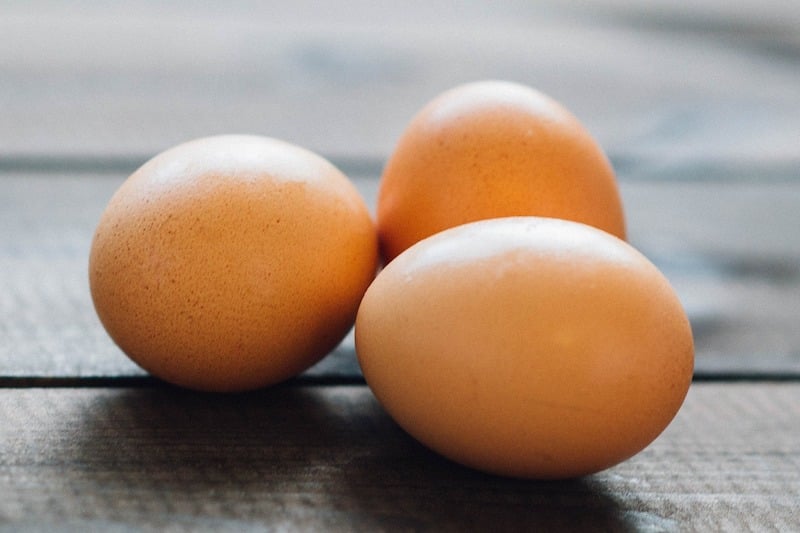 In supplement form, B12 can be taken internally (swallowed as a pill) or applied externally (to the skin, for example to relieve skin problems). B12 is often taken with complimentary nutrients such as folic acid, to help it work better. The fact is, B12 is an important vitamin for the entire family, and one that every parent should know about.
Let's look at the dangers of B12 deficiency across the lifespan, then at the seven healthiest, most B12 rich foods that you can feed your family every week.
The Dangers of Vitamin B12 Deficiency
The symptoms of Vitamin B12 deficiency can be mild in early stages and serious as things progress. Among the symptoms of deficiency include…
weakness and fatigue
joint pain
shortness of breath and lightheadedness
paling of the skin
digestive issues including gas
loss of appetite
inability to concentrate
constipation and diarrhea
smooth tongue
loss of vision
The recommended daily allowance (RDA) of this vitamin ranges from 2 mcg in infants to 8 mcg in breastfeeding women, per day (NIH, 2011); the basic recommended daily intake for people aged 5 through adult is 6 mcg per day.
To put this into perspective, three ounces of sockeye salmon has more than 4 mcg of B12 and an ounce of Swiss cheese has .9 mcg. Breakfast cereal is one product that is often fortified with B12, with many cereals holding a full day's worth of the vitamin.
In children and breastfeeding mothers… infants, of course, get their B12 through breast milk or formula. This is why it is important that pregnant and lactating women consume ample B12, perhaps considering B12 bulk vitamins, if necessary, given that meeting the full RDA would require eating something like one serving of salmon and 4 ounces of cheese a day, or up to 2 bowls of fortified cereal.
The sad truth is that low B12 levels in developing children can lead to brain damage, developmental disorders, mood issues, and even blindness, among other problems (Wilkins, 2013) – this is thus a very important nutrient for pregnant women, breastfeeding moms and young children.
In adults… B12 serves a variety of functions from the promotion of digestive health to immune function. Adults can sometimes be prone to a deficiency in this vitamin even if they take sufficient quantities due to the fact that certain other disorders can break down B12 and cause a deficiency.
Such deficiency causing disorders include an inflamed stomach lining, anemia, Crohn's disease, certain parasitic growth, a variety of immune disorders and more.
In seniors… As many as 60% of elderly Americans have insufficient intake of B12. In addition, this population frequently suffers from absorption issues, meaning that taking in ample B12 in either diet or through supplements is very important.
Deficiency in this vitamin is of particular concern as it can cause hematological (blood related) problems and memory issues (Andres et al, 2004), with some thinking it can contribute to the worsening of Alzheimer's.
Getting Vitamin B12 into Your Diet
This vitamin is most commonly found in animal products, specifically meat, fish and dairy products. This can mean that vegetarians are at a high risk for B12 deficiency and may want to consider bulk vitamins as part of their nutritional solution. Even those who eat meat may find that getting the right amount of B12 is a challenge.
Following are the top 7 healthy foods that are rich in Vitamin B12, and a few tricks for ensuring that your family eats enough:
Fish. Most types of fish (look for wild caught) and a variety of other seafood, serve as excellent sources of natural B12. Mackerel, sardines, salmon and tuna are all great sources of B12. Trivia tidbit: Why is B12 not as digestible in veggies? Because it has to bond with animal protein molecules; the bond is broken during digestion.
Seafood. Of course, not everything good that comes from the sea swims with a tale and has scales; other seafood, including oysters, clams, caviar, and octopus are great sources of dietary B12, and are also tasty to eat. And who doesn't enjoy a nice, relaxing seafood dinner out every once in a while?
Milk and cheese. Organic whole milk, buttermilk, and yogurt are all great sources of B12. When made from animal based dairy milk, cheese can also be a great source of B12. High B12 cheeses include Swiss cheese, which many kids will accept on a ham sandwich, feta cheese (one of the highest in B12), and mozzarella. Pizza anyone?
Eggs. A single egg, whether poached, scrambled, hard boiled or sunny side up, contains about 9% of the recommended daily allowance of B12 for an adult. Eggs also provide a lot of other nutrients, including Vitamin D, folate and protein. And the cholesterol in eggs is not as bad for health as some have suggested. Eggs can do a body good!
Uncured, Organic Ham. We mentioned cheese above and how well it goes with ham, so here we go again – kids love grilled ham and cheese, and they are the double whammy of the B12 world!
Organ meats. While they can be an acquired taste, a variety of organ products are high in B12. These include goose liver pate, turkey liver, and liverwurst sausage.
Vegetarian foods. There are some organic vegetarian and non-meat options that can deliver a B12 punch. Among these are foods fortified with B12, such as cereal and fortified tofu. Other options include fortified tofu and whey powder, ensuring that everyone can get enough Vitamin B12 each day without relying solely on bulk vitamins.

Latest posts by Susie Lyons
(see all)