Our Guided Meditation Scripts are extremely popular among our readers. They've been part of each issue of our digital magazine since the early days. You'll also find all of our guided meditation scripts for kids on our website over the years.
We've put them all in one place so you don't have to search or flip through all of our back issues to find all of our guided imagery scripts. These peaceful guided relaxation scripts are written for Green Child readers by Mellisa Dormoy of ShambalaKids.
These meditation scripts and audios help children and teens relieve stress and anxiety, improve self-esteem, feel great (mind, body, and spirit) and develop a positive mental attitude at school and at home.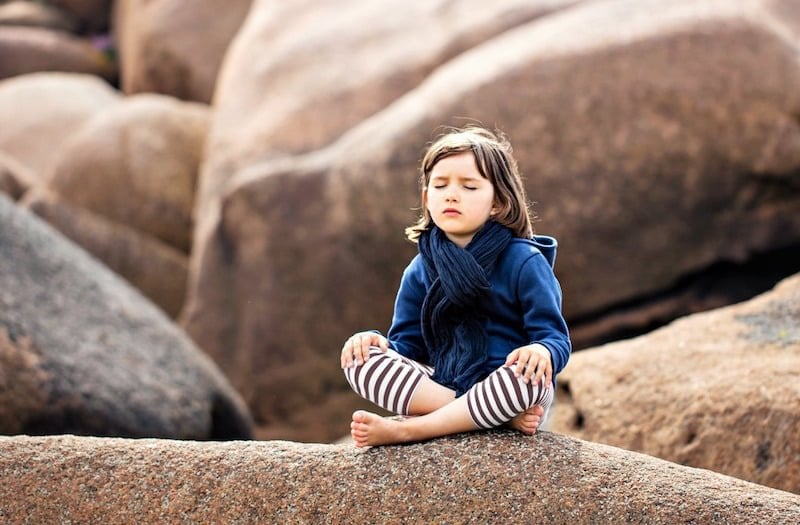 Browse the topics below to see which guided meditation will most benefit your child. The titles in this section lead to posts on our website where you can read them aloud to your child from your tablet or phone.
Or if you prefer to download and print them, you'll find PDF versions of these guided imagery scripts in the next section below.

Once you choose a guided meditation script for your child, you may want to yourself to find the rhythm prior to reading it aloud to your child. Once you're ready and your child is relaxed, simply read it in a calm voice, pausing to let the words and feelings sink in.
Links to Guided Meditation Scripts

Downloadable PDFs of

Guided Meditation Scripts for Kids
PDFs may be viewed in your browser by clicking the links below. To save directly to your computer (without viewing first) simply right click and select "save as".
For more meditations and guided relaxation audios, please visit ShambalaKids® online.
Simply read the words to the guided meditation script in a loving, soothing voice with a gentle pace, pausing often. Watch how your child visibly relaxes and engages the imagination in this relaxing story. The more often you read these scripts, the more easily your child will relax and concentrate.