Find everything you need for a healthy pregnancy in our annual Pregnancy & Birth issue.
Your favorite, trusted contributors are sharing advice on everything from encouraging your child through a new sibling transition and reading to your unborn baby to breastfeeding myths and avoiding anxiety during pregnancy.
You'll also find a guide to safely using herbs during pregnancy, our list of must-have items for the expecting mom, plus delicious seasonal recipes! Mother of six and breastfeeding advocate, Jessica Martin-Weber, shares her struggle with hyperemesis gravidarum and her journey through motherhood.
And plan to curl up with a warm cup of tea and enjoy the inspiring birth stories courtesy of Birth Without Fear.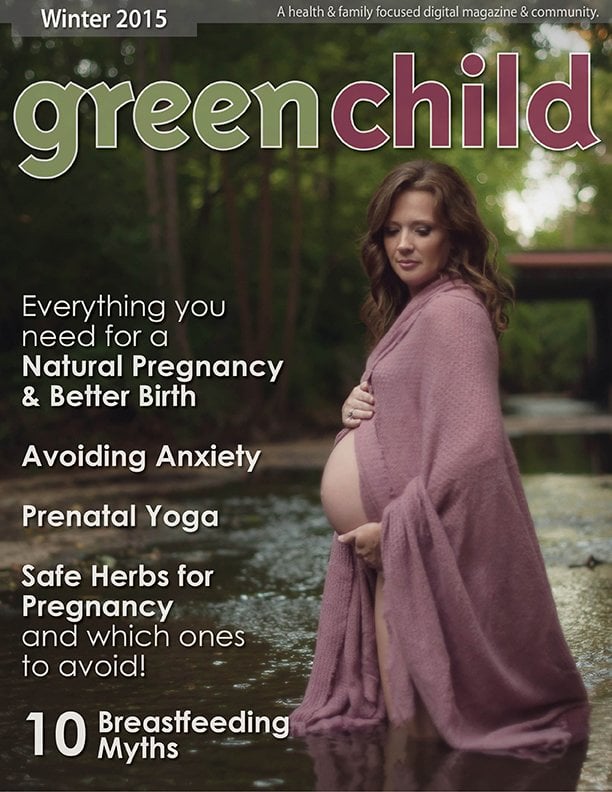 Be sure to grab your FREE subscription to Green Child Magazine.
As always, we love to hear what you think. Join the conversation and share your thoughts on Twitter, Facebook, G+, Instagram or Pinterest.